My parents rented us a huge cabin where we spent the week at the ranch.
Each family had their own room and everyone brought tons of food to share.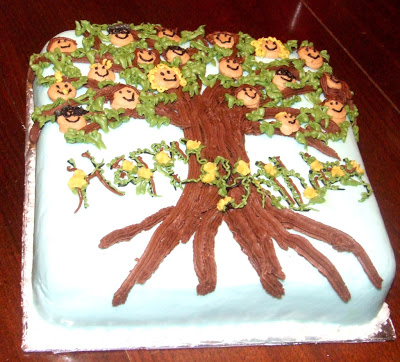 My sister, Wendy, has been taking cake decorating lessons and made
this incredible family tree birthday cake for my programer, dad and me.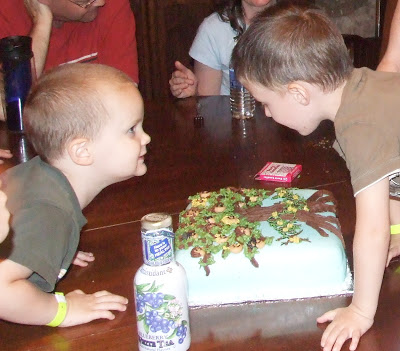 We all had a blast looking for our faces.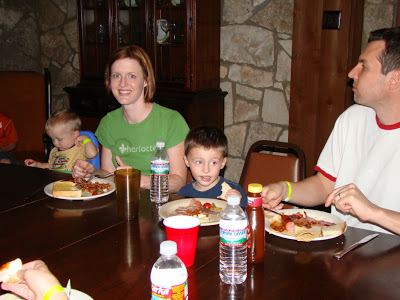 The brisket my mom brought was great.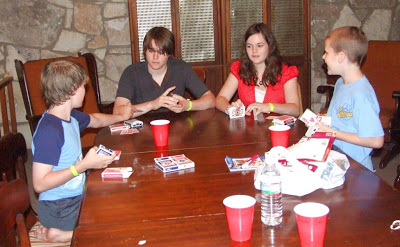 When we weren't eating on the table, we used it for games.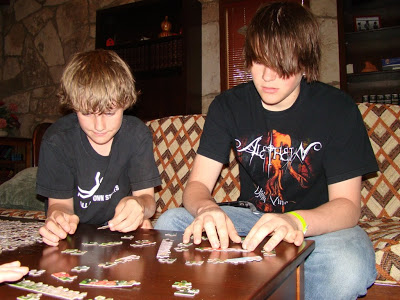 The puzzles were never finished, but no one minded.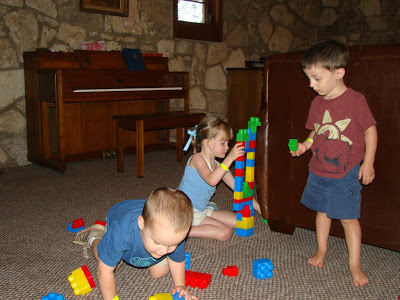 We had great fun with blocks…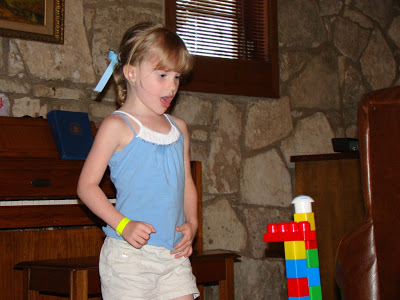 and built some great towers for little brothers to destroy.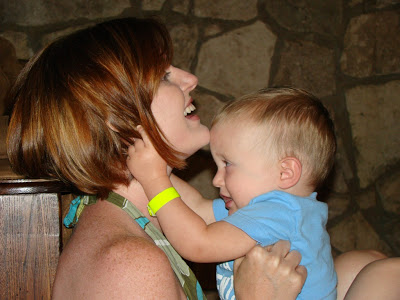 Had tickle fights.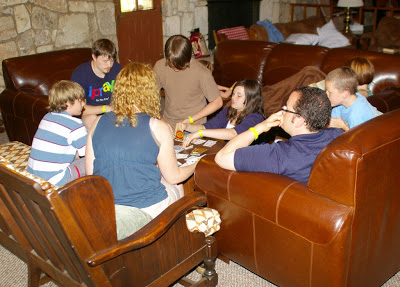 And played games right up to bed time.