We kinda fell into Black Friday Shopping this year.
Judi was dying to find a pair of these shoes.
I didn't think she would wake up early enough to go shopping.
She hates waking up early.
So what did she do to avoid waking up early?
She stayed up for 36 hours straight. 🙂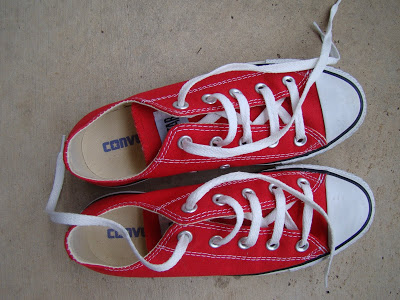 Since we were at the mall anyway I got this shirt 25% off at Charlotte Russe.
I think it will be a long time favorite.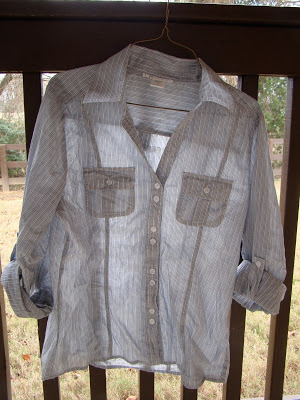 I had a coupon for Bed Bath & Beyond.
I got this mirror to help me see the back of my hair when I cut it.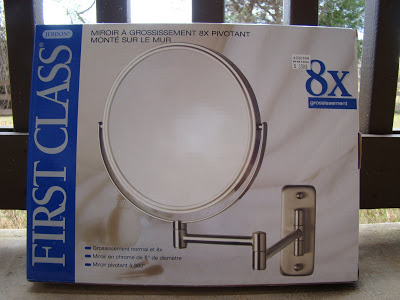 These gloves were $1.50 for the pair.
I plan to use the fingerless pair when I knit and type. 🙂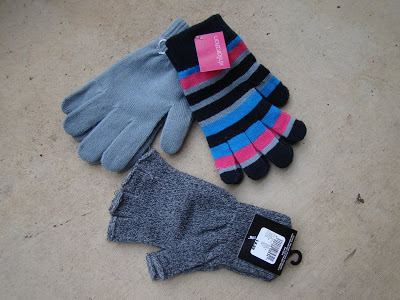 Doorbuster Cd's were Mike's motivation for getting out of the apartment.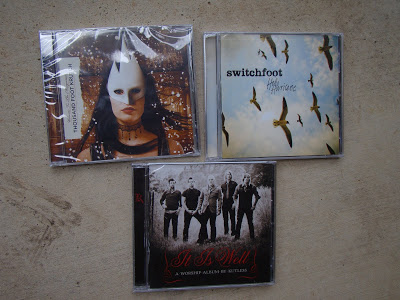 Then for a bonus we got this DVD set.
It was cheeper to buy them than to rent them. I've seen 3 or 4 of them.
Mike says we have to wait till Christmas to open and see the rest.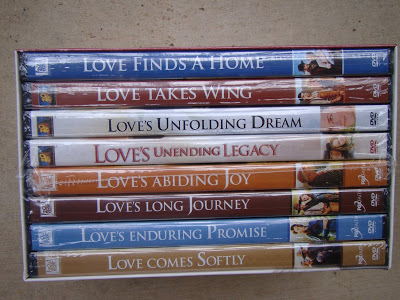 Judi got a T-shirt that says, "Bass your life on Christ" with a picture of a bass of course.
And James got a T-shirt that says, "Christianity isn't a Religion."
Refer to this entry when you want to see what we got for Christmas.
Tomorrow's Cyber Monday.
🙂
Jenny