We are not one of the brave shoppers that spend their
Thanksgiving waiting in line then shop all night, but we do enjoy
going out late Friday morning and seeing what they've left behind.
The last year or so having popcorn popping in the house
hasn't been the best thing for my corn allergy.
It makes me dizzy, confused, and really irritated.
So for a while I stopped buying it.
I finally suggested that we buy a microwave for the back porch.
We found this one for $40 at Target on Black Friday.
It's actually too small for a regular bag of popcorn,
but it works great for those new microwaveable popcorn bowls.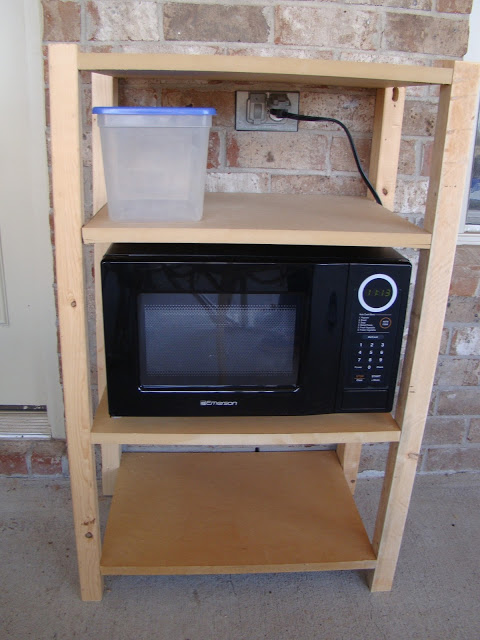 I made this shelf totally out of scrap wood. $0
Then bought two cans of spray paint for it. $8
And now we have a popcorn station.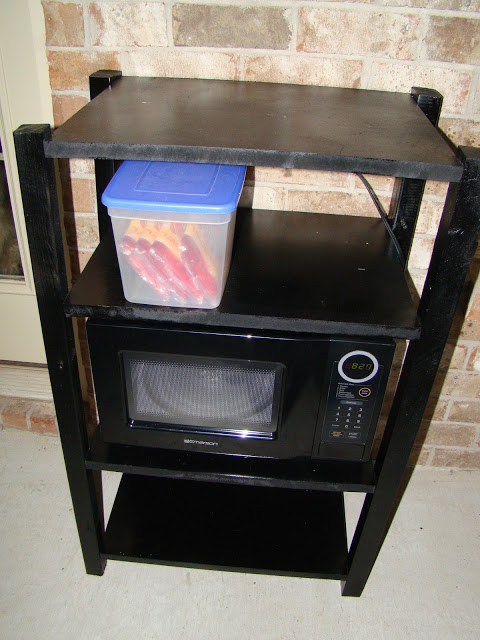 We could have gotten a used microwave for less..
but Mike has this thing about used and public microwaves.
Our other great Black Friday deal was these golf clubs.
There's a group of men at our church that plays golf
together from time to time that Mike would like to hang out with.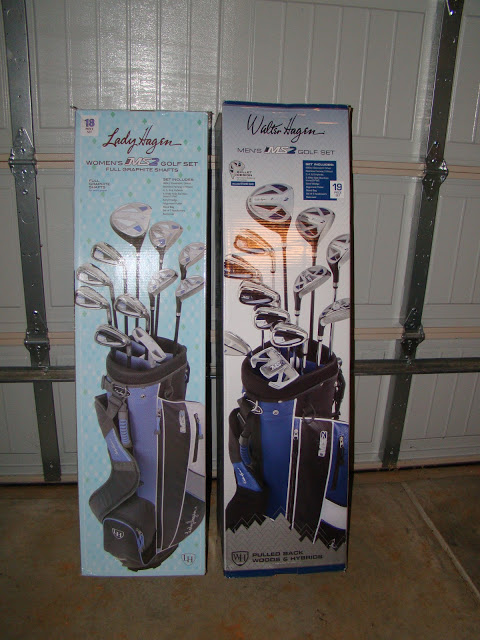 He needed someone to practice with before playing with them
and suggested that it would be a good way for usto have fun and exercise together.. especially if we walk the corse instead of riding a cart.
I made him promise several times that it was
just for fun and not competition.
We played a couple of times before and really enjoyed it.
The clubs were regularly $400 for each set. We got both sets
for around $150. I didn't think I needed my own set..
Maybe Mike didn't want to share his with me.
Mike rented "Golfing for Dummies" from Net Flicks.. and
we found a driving range and have gone out a few times.
I might be enjoying them even more than Mike.
We also found a cheep course near by.
It's closed for the season.. so we'll have to practice up for the Spring.
Love,
J