Our debit card photos are over 10 years old,
and we have been getting some funny looks lately when trying to use them
for purchases, so we decided this morning that it was time to up date them.
The only catch was that the closest branch is in Tennessee.
We discovered that the border is only about half an hour away.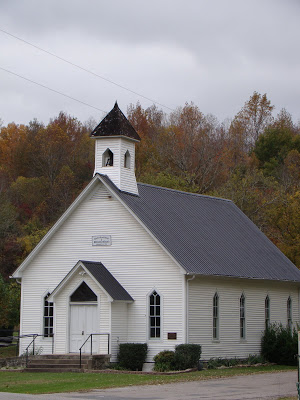 The fall colors are gorgeous. I love fall.
I took a photo of this Methodis church for Mom.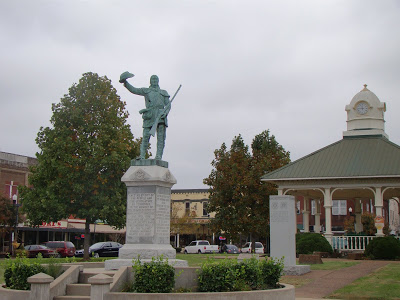 Davy Crockett was born not too far from here.
He has a state park near by. We'll have to check it out next time.