We've been collecting furniture for quite a while now.
My bedroom furniture is a rainbow of colors.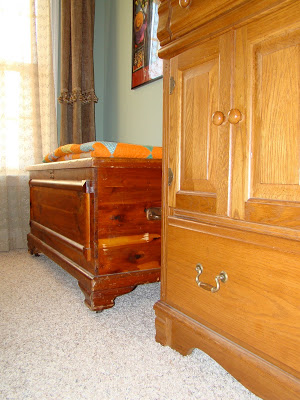 My sweet mother-in-love gave me this hope chest that belonged to her mother.
We bought the set of chest of drawers when Judi was a baby.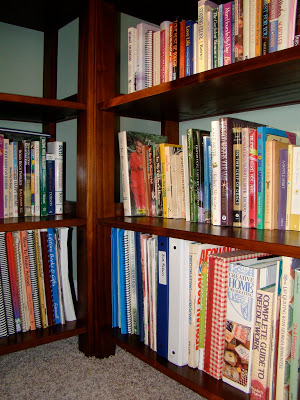 We found the bookshelves for a deal at Pier 1 Imports.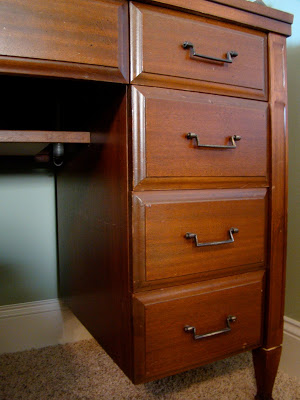 The sewing machine cabinet belonged to my Mamalene.
We replaced our waterbed with this cast iron bed when we moved to Texas.
Each piece bears battle scars from the many moves.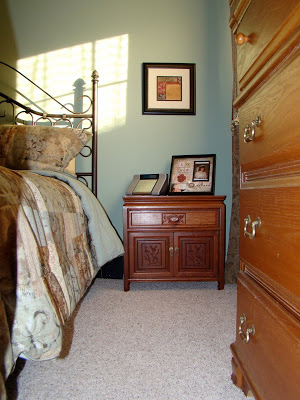 I never owned a nightstand until today.
I am very excited because not only does it blend in perfectly with my rainbow
of battle scared furniture but it has a twin!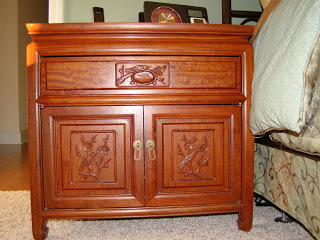 Don't they match perfectly with my bed spread? I love the birds.
We went to several furniture stores.
Have you seen how much furniture cost new?
I was just about ready to buy some Wall Mart build-it-yourself furniture
when I decided to check Craig's List and found this set of nightstands
at an antique store down the road.
They're made of REAL wood.
They came assembled and a little distressed to match the rest of my room.
And they were less than half the price of new.
(Big smile.) Yay! And Thank You Jesus.
J