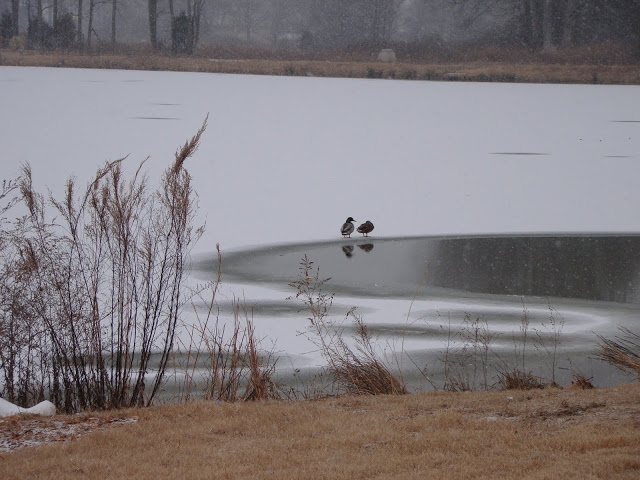 It's been snowing for a couple of days now.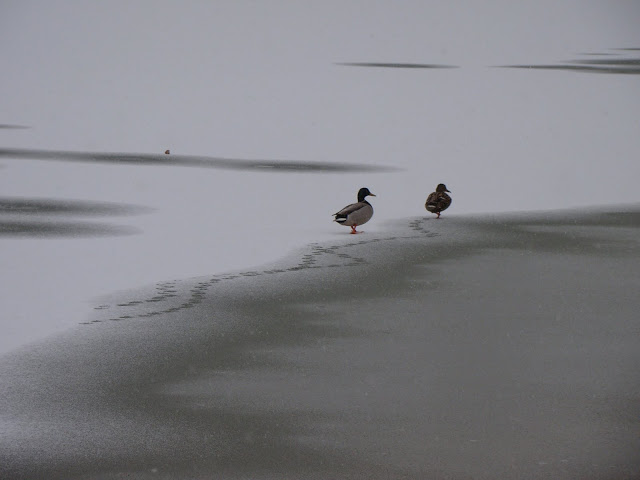 Joel and Judi went out and took these photos for me.
See the foot prints on the lake?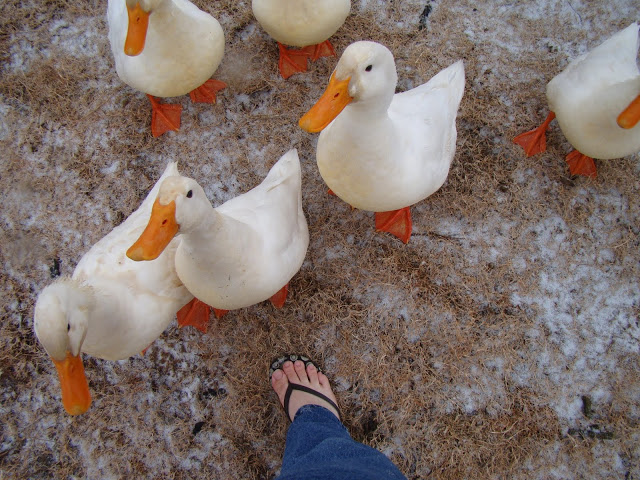 Joel is wearing my flip flops.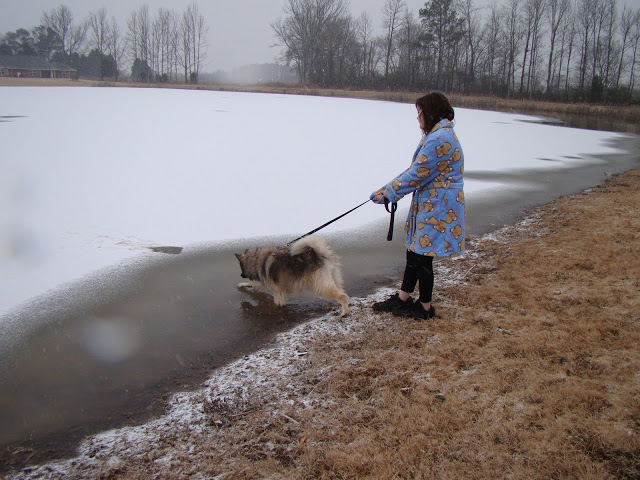 Judi is wearing Joel's shoes and the monkey face robe she got for Christmas.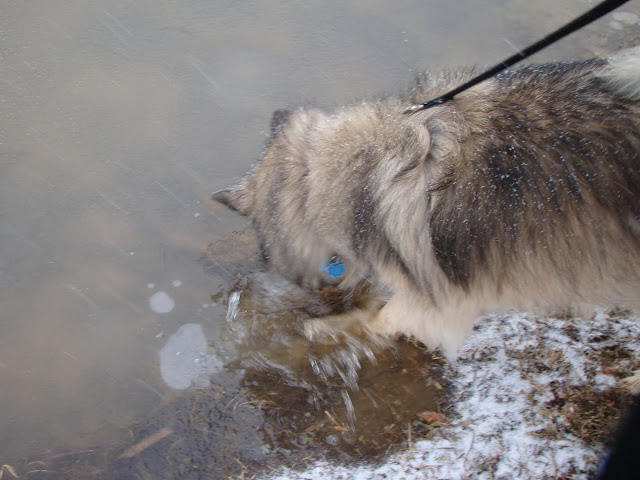 Sally is fascinated with the water.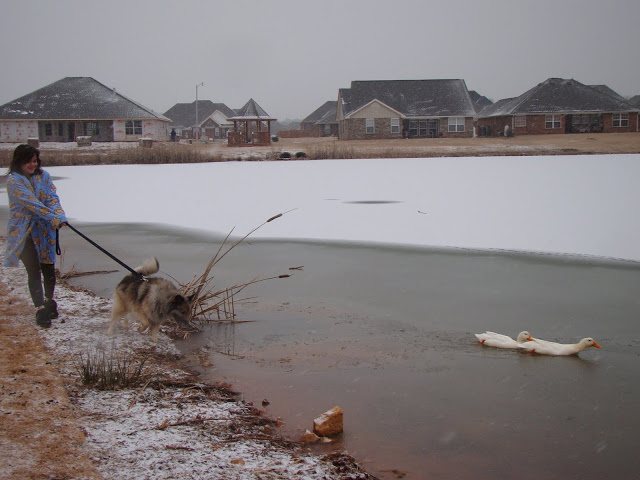 Do you think she wants to be a duck?
J