I've been making lots of chai spiced tea to keep warm lately.
My pot was steaming right in the middle of the 4 minutes
I was supposed to be beating Josh's cake batter.
So I tried letting go of my mixer to see if it could keep going
while I went to get my tea… and to my surprise it stayed balanced!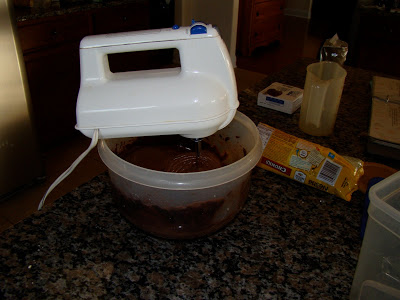 I love my new convection oven.. it does wonders with cakes and cookies!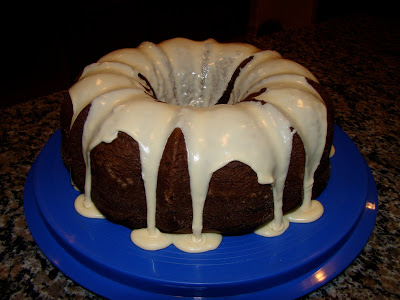 Here are Josh's many faces during the birthday song.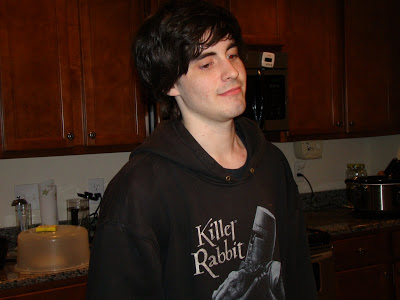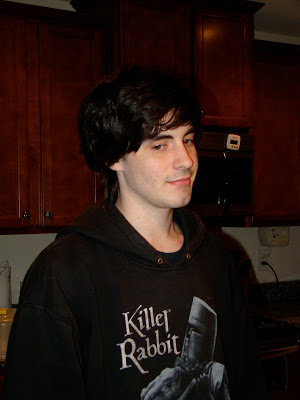 We are so happy to have had him these 22 years.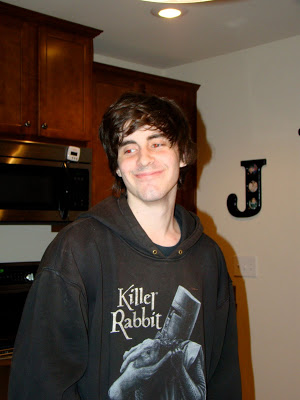 He spent his day hiking and pet sitting. We had a nice lunch out at Rosie's.