Before making the trip home from Chattanooga we took a vote to see
if anyone would want to drive an extra hour to Rome, GA to eat at..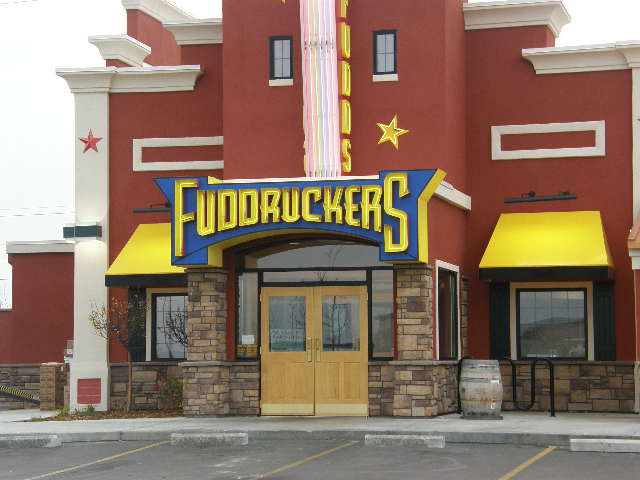 We had 3 yeses and 2 that'd be OKs, so we went.
Mike enjoys planing his trips around food.
One funny thing about the trip was that we drove from AL to TN
then to GA where the KOA was on the way there,
back and forth between GA and TN while visiting attractions,
then from GA back through TN on the way to Rome, GA to
eat at Fuddruckers before driving home to AL.
Kinda cool after living in Texas where
you can drive for days and never make it out of the state.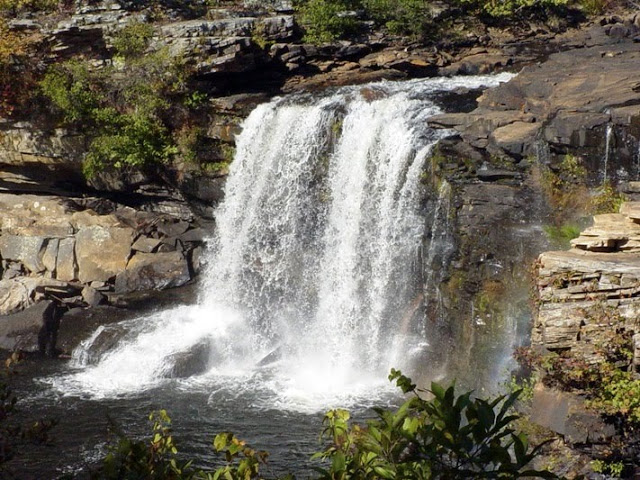 I like to plan my trips around nature and going to Fuddruckers meant that
we got to drive by Little River Falls in Mentone, AL.
Mike was very sweet and got out in the rain to see it with me.
It's just a short walk from the main road.
Watching Spring spring along the way was pretty cool too.
We saw a bunch of these showy trees on our drive,
but these trees are just around the corner from us.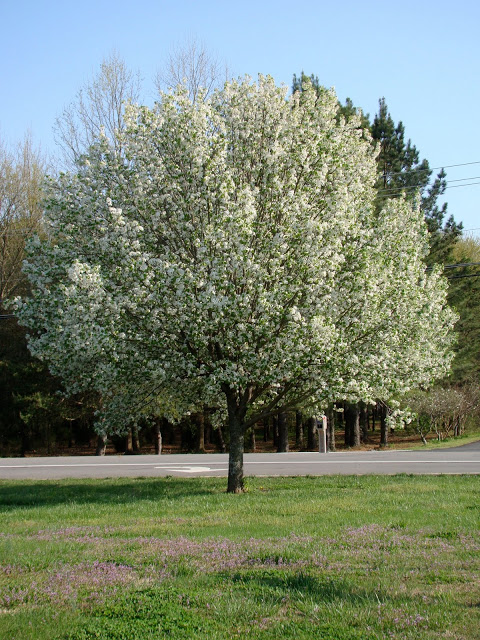 This is a Bradford Pear tree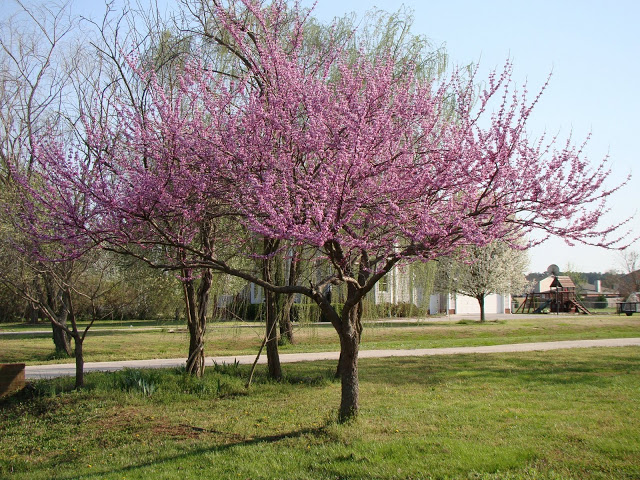 a Judus Tree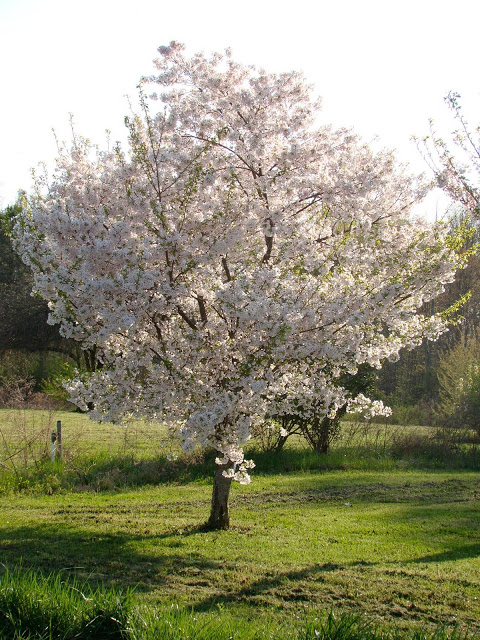 And Cherry Trees
I am loving Spring..
Mike has a mountain view out his widow at work.
He said that on Tuesday that it looked just like it had all winter,
then on Wednesday it was covered in green
Love,
J