My Mamalene's hats hung in Judi's room until she out grew her "girly" room
and got a fancy new red comforter for her bed for her birthday a couple of years ago.
We never unpacked them our last move, but since this time I am bound
and determined to unpack and use everything I own or throw them out
I decided to spruce them up and find a new place to hang them.
A few of them had some water damage (not sure how),
so I googled "how to clean vintage hats."
No one would suggest anything to try except to take them to a professional.
My dry cleaner wouldn't touch them,
so I brought them home and cleaned them
in the sink with some water and spray and wash..
They came out OK.. better than they were.. I discovered that the hats have
an inner liner that I think is starched.. when it gets wet it gets sticky
and the hat looses all it's shape.. but when you blow dry it it stiffens back up again.
I used one of my tupperware canisters as a reshaping block.
I only washed the off white ones.. then I used a permanent marker
to touch up a couple of the colored ones..
The veiling on most of them was very brittle and in bad shape
and I couldn't find any new veiling locally so I found a great millinery supply
store on line called
Judith M. Millinery Supplies
. I thought that was a great name.
They had all the colors I needed and more for only a little over 2 dollars a yard..
and they shipped them to me supper fast;
I ordered them on a Monday and received them by the following Wednesday.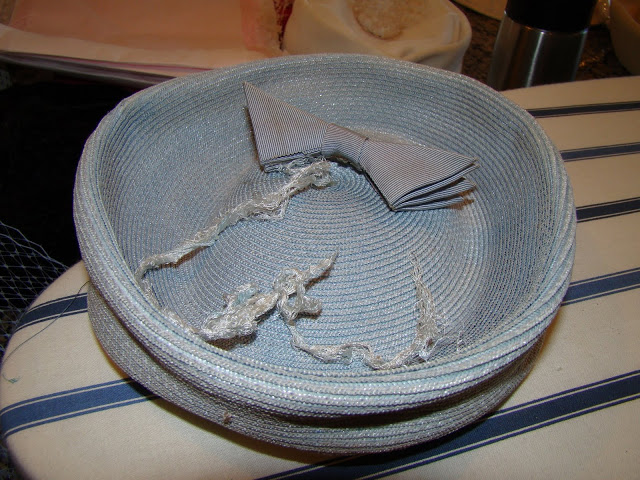 Before.. this is one of the ones I touched up with a permanent marker.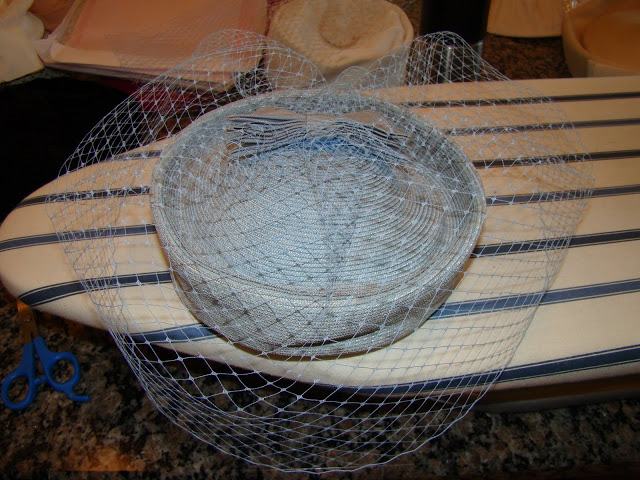 After with new veiling.
I had most of them finished and ready to hang Friday and asked Mike if I should hang them over our video cabinet or in the foyer… his answer was neither.. "Hang them somewhere I won't see them."
Thankfully I had a back up plan.. other wise I may have reverted
to acting like a two year old by throwing a tantrum.
Yes, I occasionally still do that.. but not as often as I want to.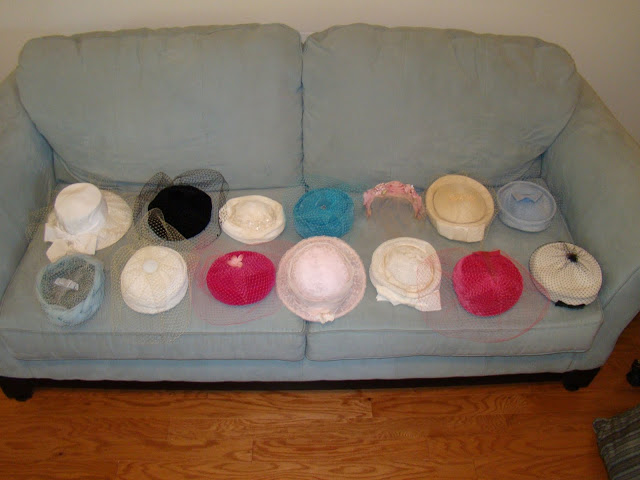 Here are all the hats together.
I learned a trick of stuffing them with tissue paper to help them hold their shape.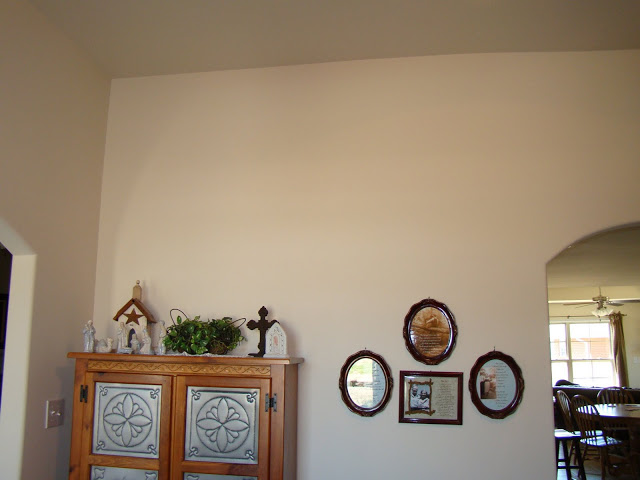 I wanted to hang them above our video cabinet. I thought it would be fun
to have them near my vintage pictures of my grandparents.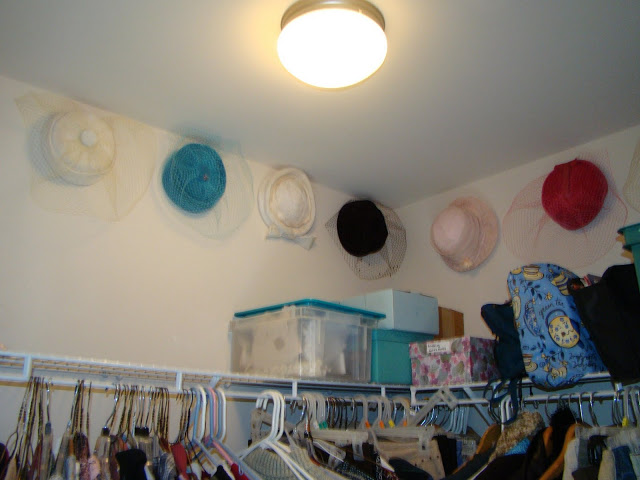 This was my back up plan..
luckily it was in the one place Mike wouldn't have to see them, my closet.
It'll be fun to see them first thing in the morning when I get dressed each day..
I thought it would be fun to have some ladies over for tea and to pull them
off the wall to wear sometime.. of course then I was thinking my prayer room wall.
I did a couple of other projects in my closet today too for my mourning therapy..
I love how I feel when I get something organized.