Less than five miles West of Suzanne's is this really cool Wildlife park.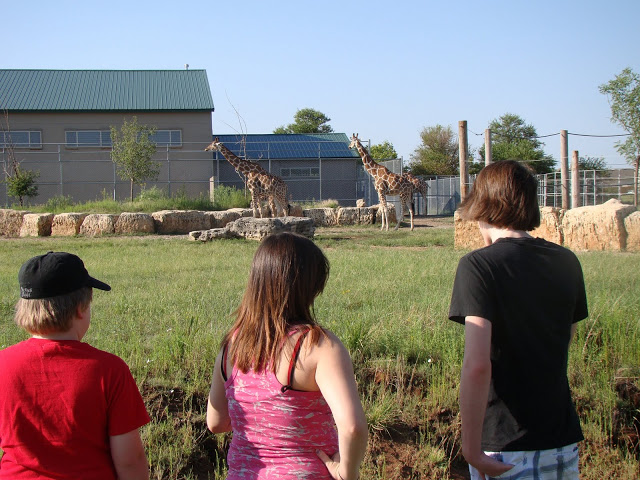 The giraffes are my favorite.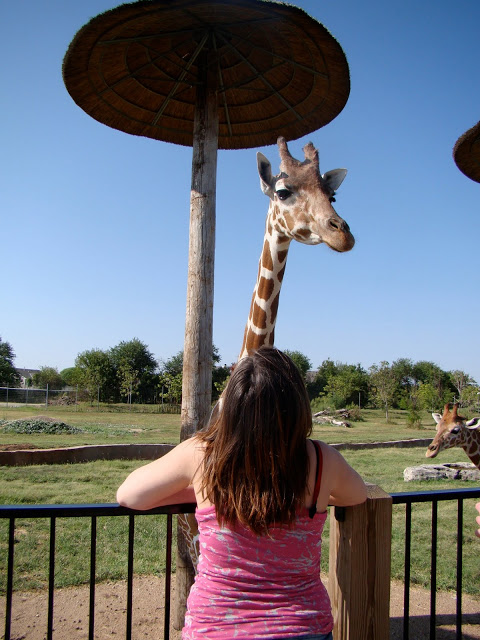 Judi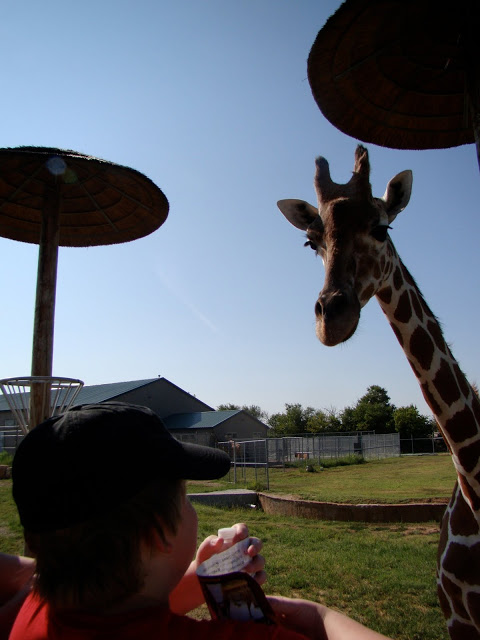 Kevin is 11.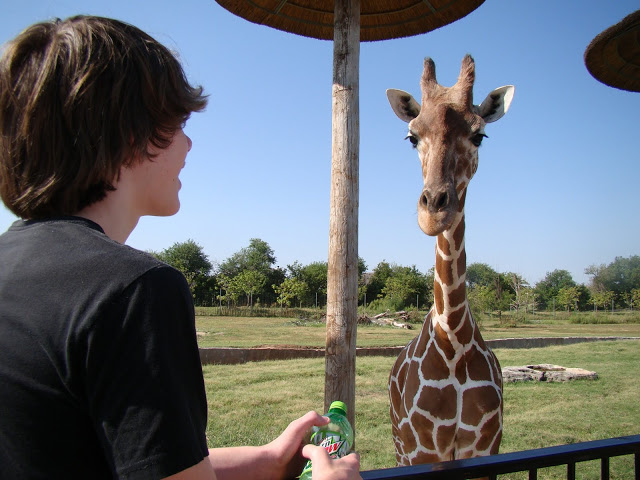 And Kyle just turned 13.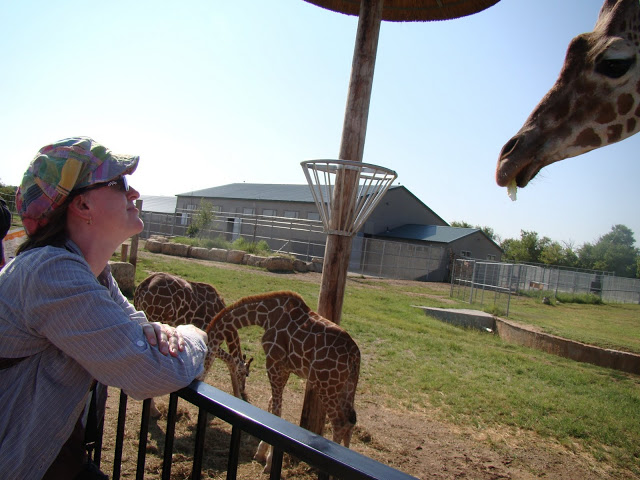 They like lettus.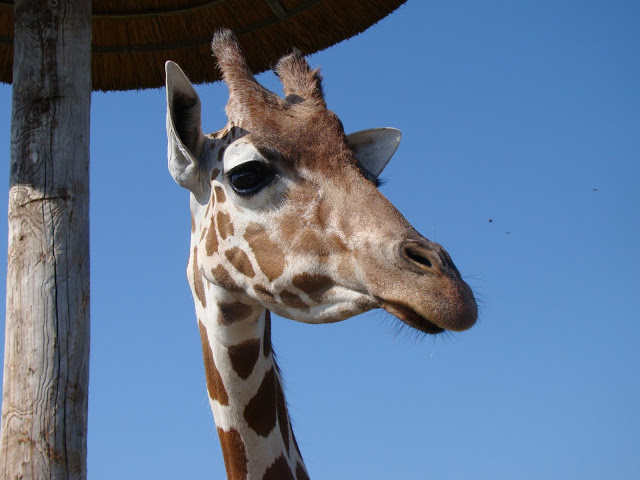 They have the prettiest eyes.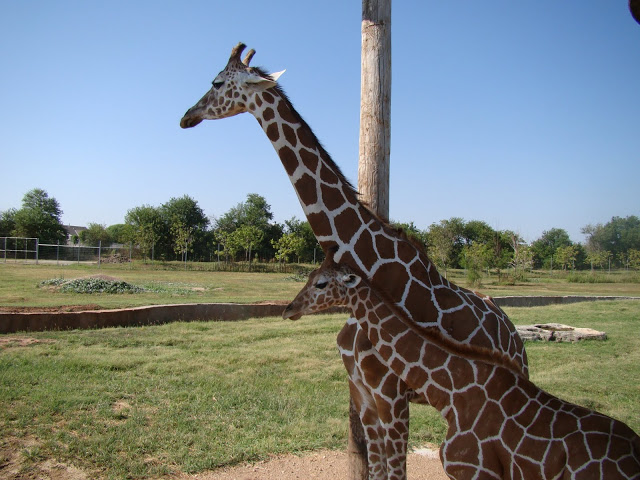 Mama and baby.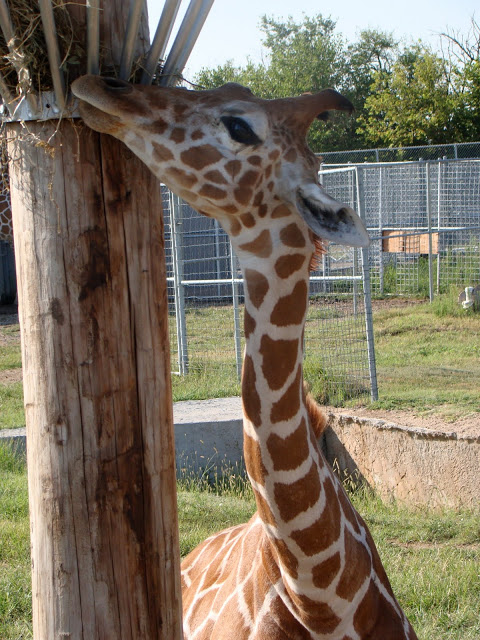 So beautiful.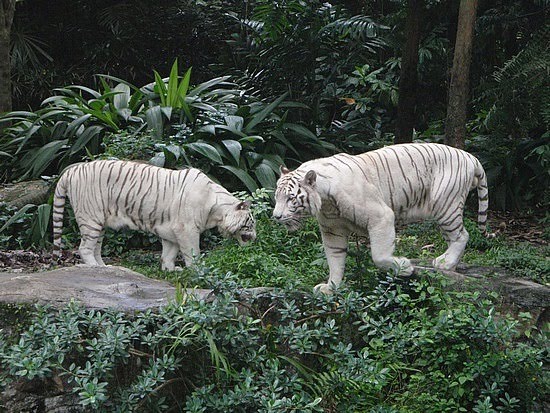 They had a pair of white Bengal tigers that were very entertaining.
They only met a couple of weeks ago and are still getting to know each other.
Their names were Gerber and Icecess.
We enjoyed watching them sneak up on each other, pretending not to be by swatting a branch,
and I especially enjoyed hearing Icecess roar the one time Gerber got close to her.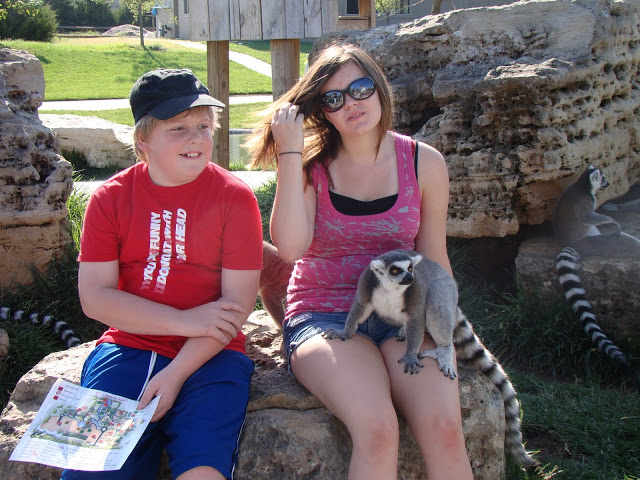 The ring tailed lemurs were pretty cool.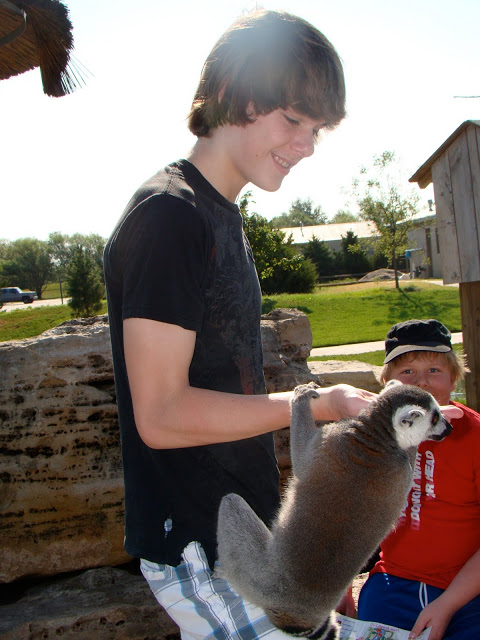 For a dollar you can feed them a crainraisin.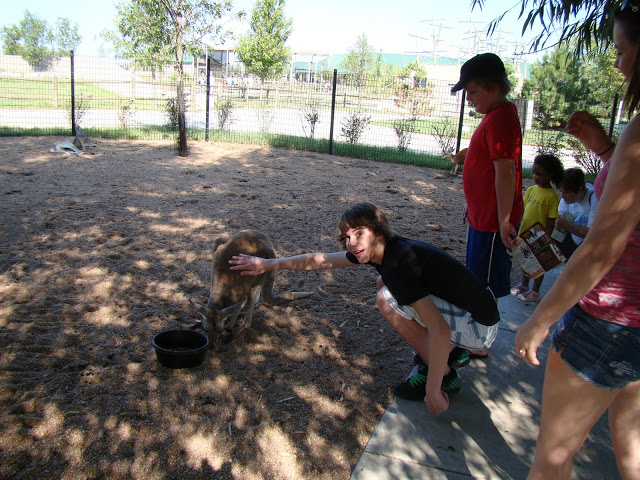 The kangaroos were softer than we expected.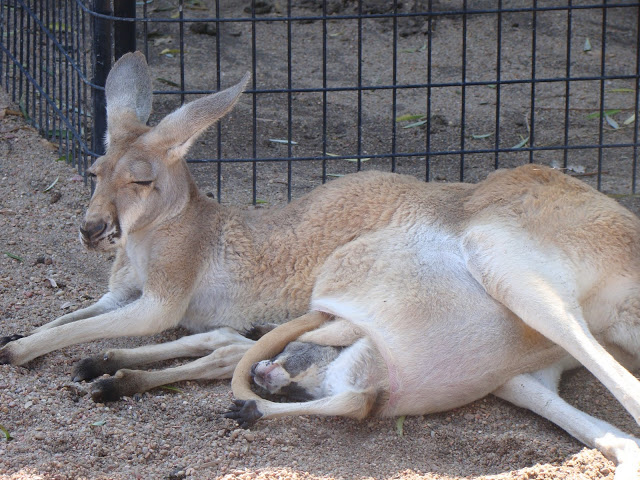 A couple were carrying joeys in their pouches.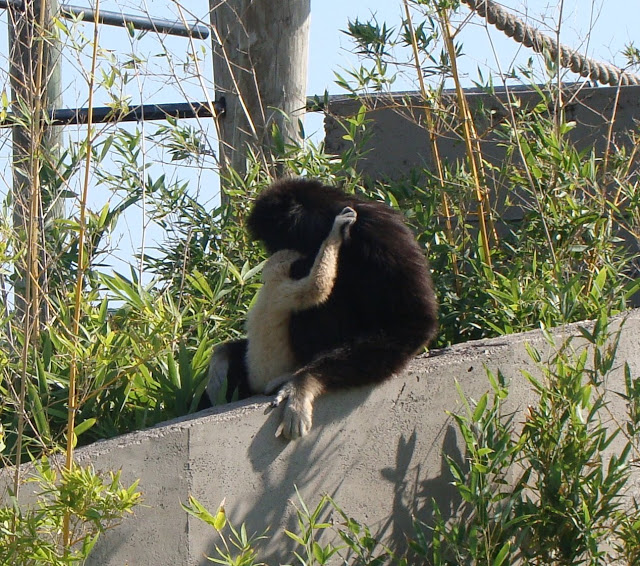 These are white handed gibbons.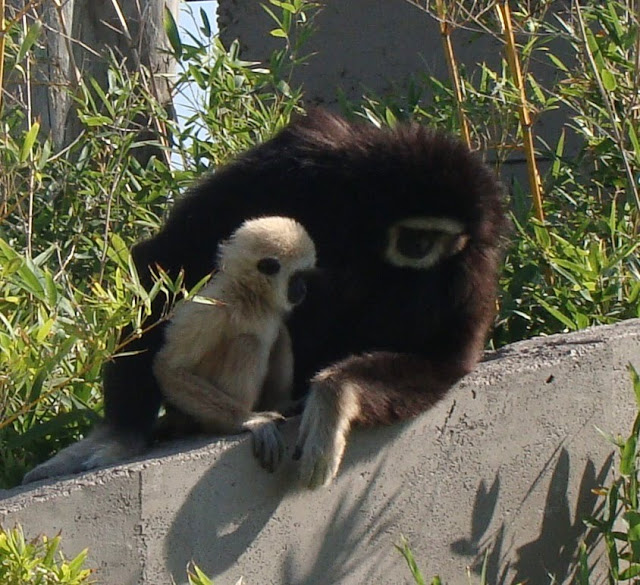 We were all very surprised to see momma and baby with different colored coats.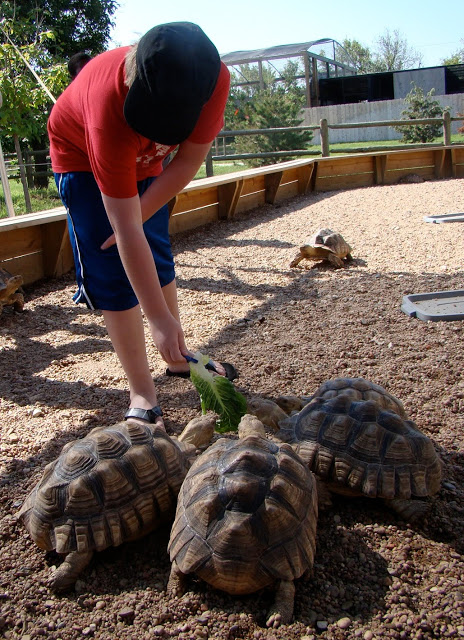 Kevin loved feeding the turtles.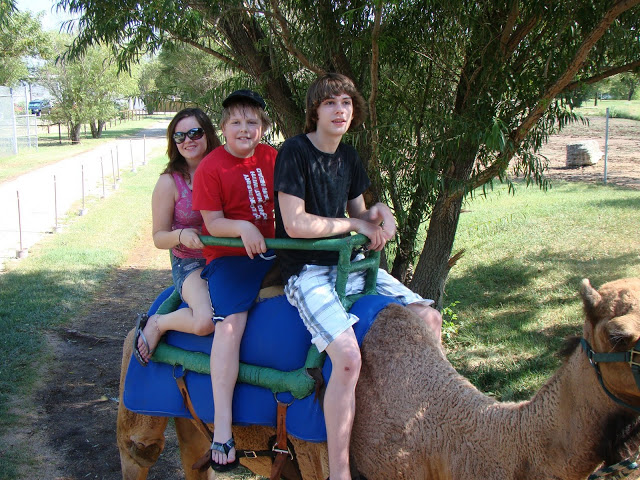 They all went for their first camel ride. The camel can hold up to 700 lbs.
J