I gave up comfort food in November;
partly because I was fasting and partly because of my allergies.
My appointment with the allergist was less than a mile from Plato's Closet,
so I decided to do some comfort shopping while on that side of town.
I was so happy to find this top and one other for $7 each.
If I had several of tops in this style, that's all I would ever wear.
I have two now and one almost like it.
It has a bunch of my favorite colors.
Love that it matches my pale turquoise jewelry.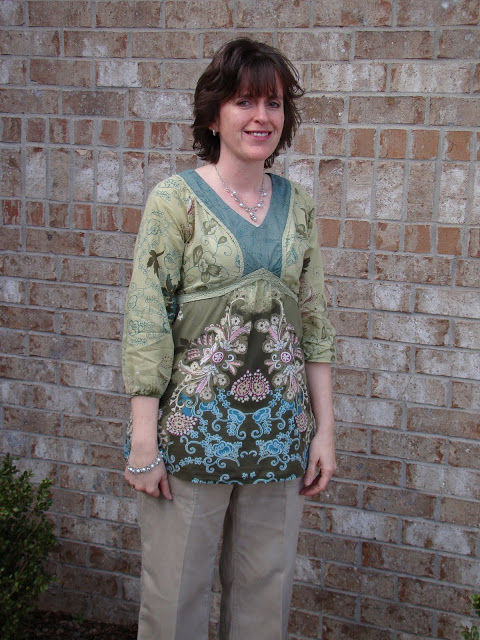 The second day I was feeling worse and found these wonderful Easy Spirit shoes on sale.
I had two pair of tennis that I needed to replace.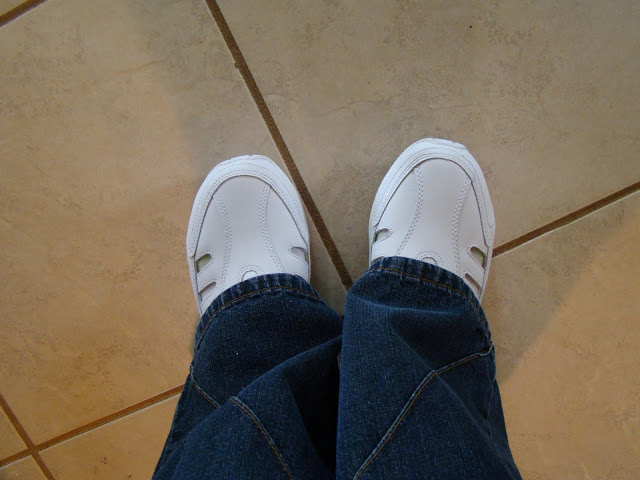 They had to be comfortable because I was feeling so uncomfortable.
They fit like a glove. I've never had shoes so comfortable. 🙂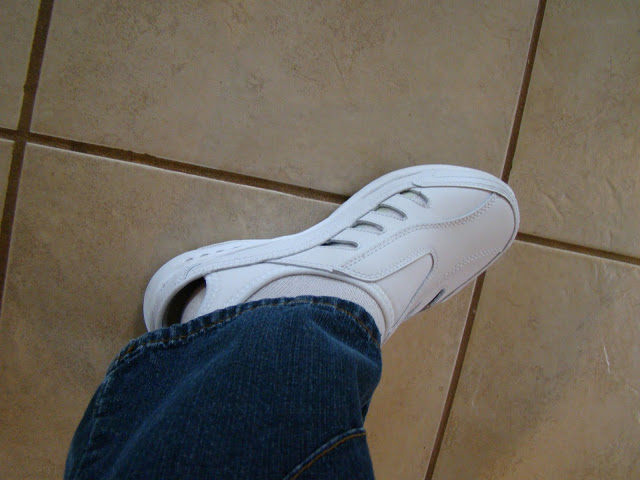 And they are slip-ons. No more retying my shoes all day. Yay!
Maybe I need new strings for my hiking shoes.
Love,
J