Before heading back we had to stop at the Talladega Speedway.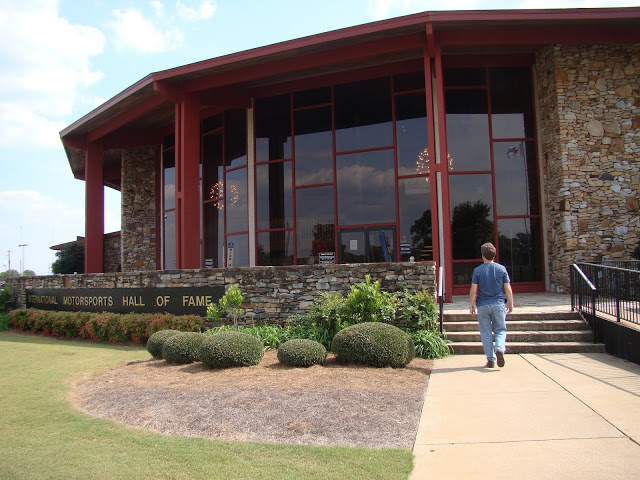 And visit their museum.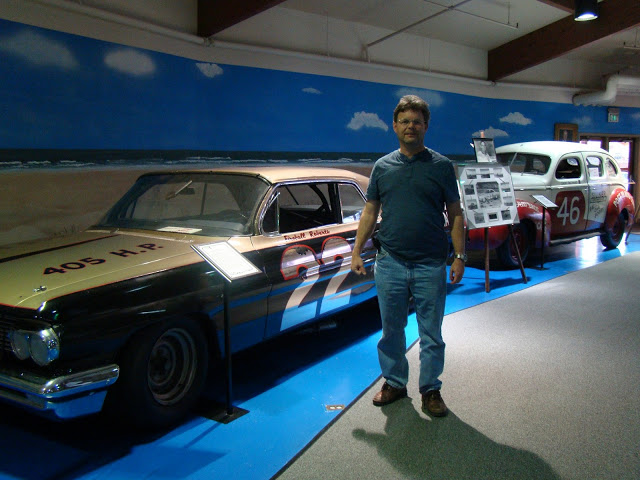 We saw a bunch of cars.
Including a rocket car (on my left)
that broke the sound bearer driving 739.6 mph.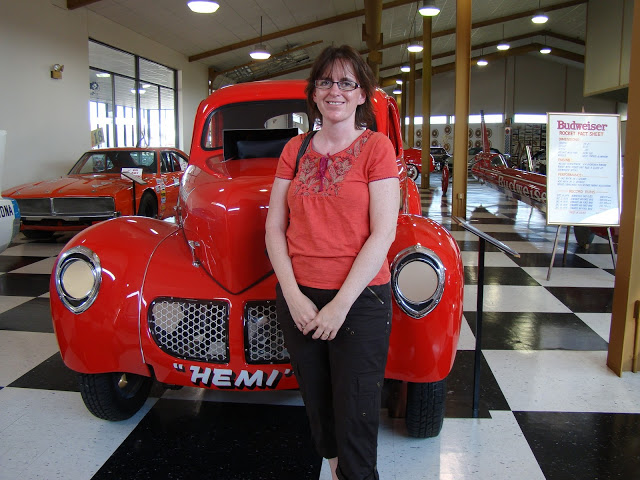 Mike's favorite..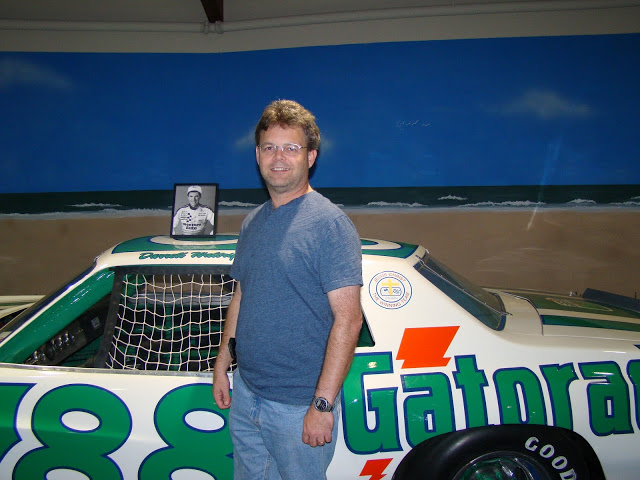 Trying on one for size.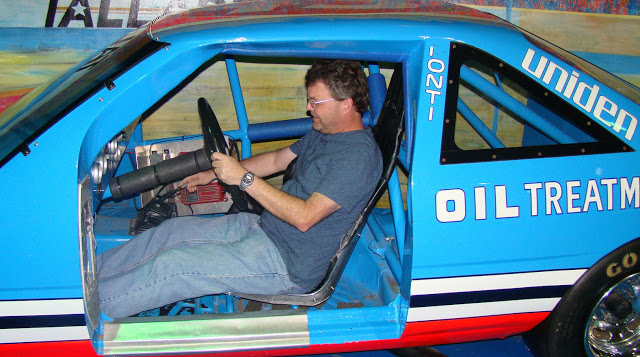 Then we took a private tour of the speedway.
(We were the only ones there.)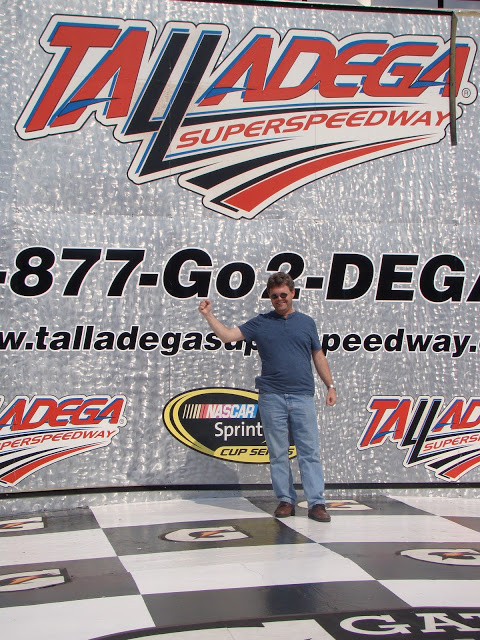 Stood in the winner's circle.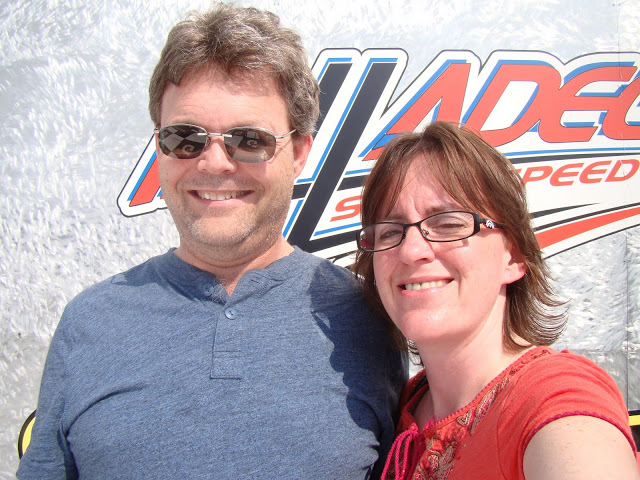 Learned things like..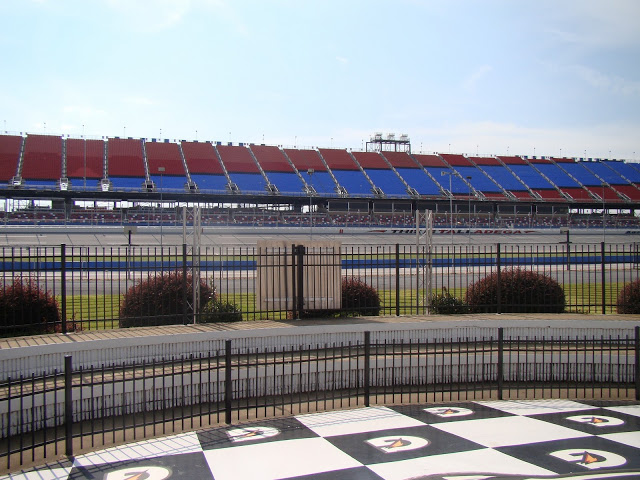 Their bleachers run a mile long…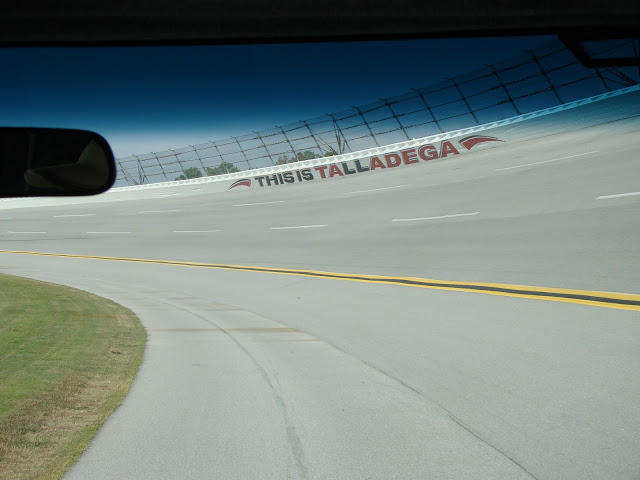 The track banks at 31 degrees. So steep you have
drive at least 80 mph to avoid falling off.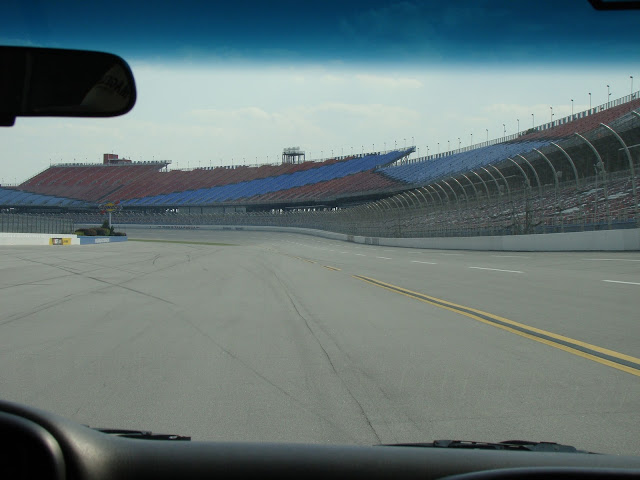 At 2.6 miles long, it's Nascar's biggest race track.
Start your engines.