Mike's first day off for Christmas vacation we drove to Auburn to go to Shakey's Pizza and Chewacla State Park. Buffet for Mike, state park for me. I can't eat pizza, but luckily the cooks were thinking turkey dinner and had some things I could eat on the buffet.
Mike was especially looking forward to eating mojo's (called by ro-jo's in SA). There were none on the buffet but when I told them we had driven an hour just so we could eat mojo's and they brought us some out special. I can't eat them either but I enjoyed seeing everyone enjoy them.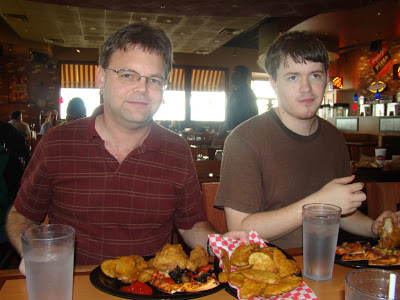 Mojo- Rojos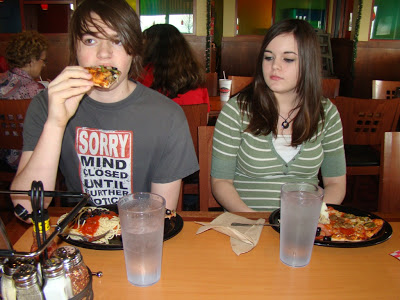 Pizza, too.
Two days before I touched a corn dog (didn't eat it just touched it and immediately washed my hands after) .. rash was a little better.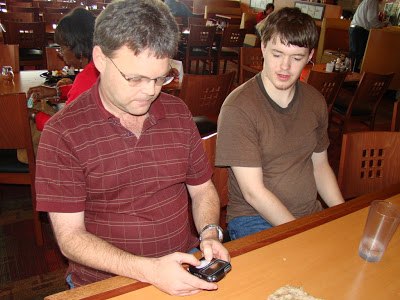 Our family comes prepared with it's own game room. My programmer has tons of games on his ipod.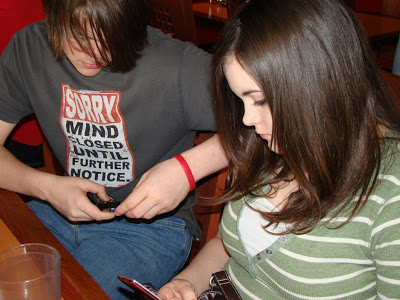 Phones make a handy game room, too.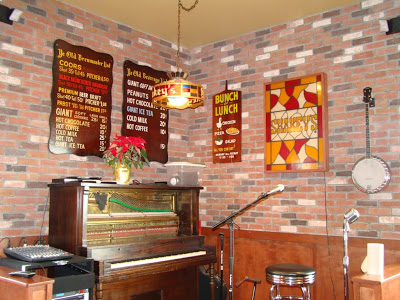 Shakey's salute to the old.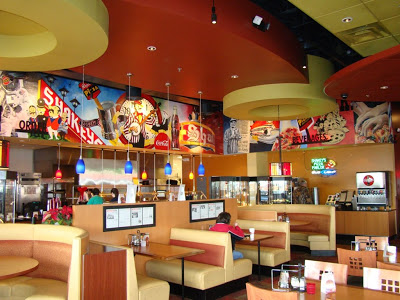 This Shakeys is less than a year old.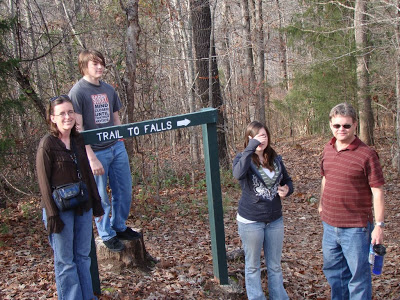 On the trail again.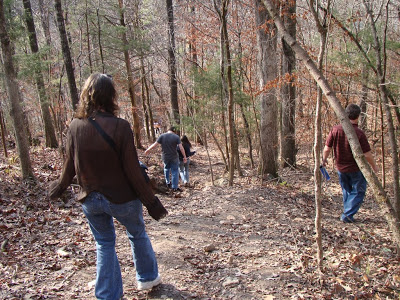 It was just a little steep.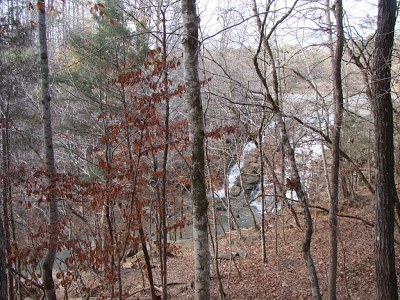 Water fall through the trees.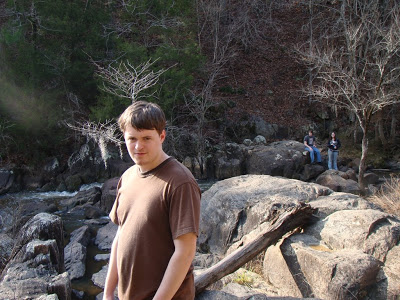 I am getting that "Why do you have to take my photo look again."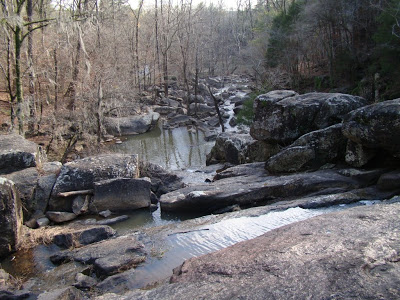 Down stream.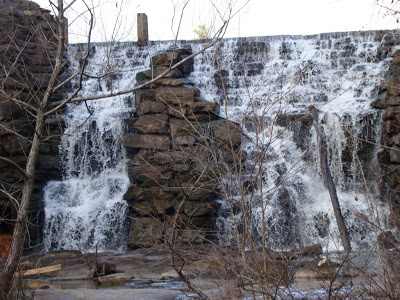 The falls.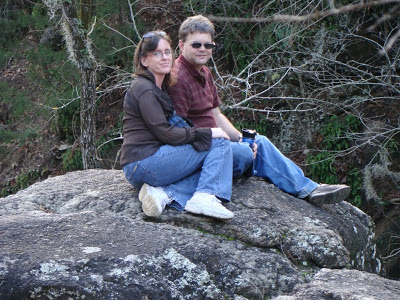 Boulders.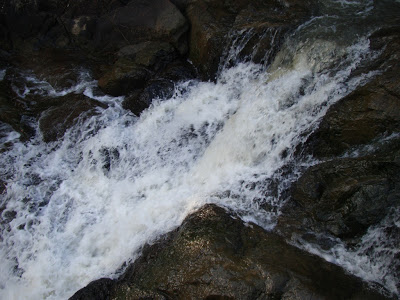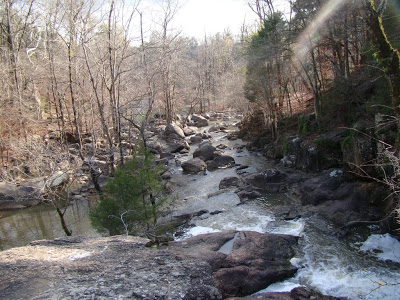 It was supposed to rain that day and started to as we were going into Shakeys but cleared up for our walk.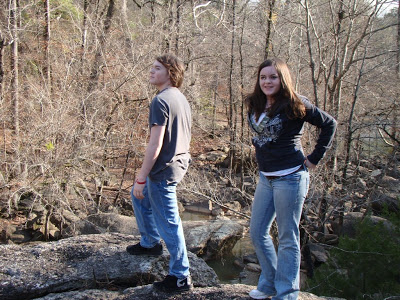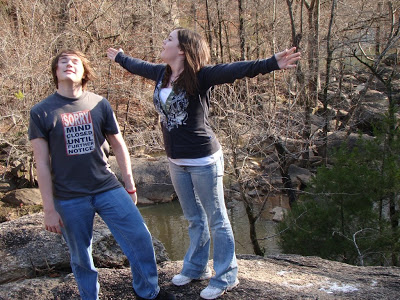 High adventure.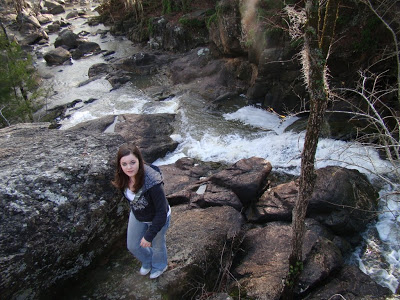 Great pose for princes J.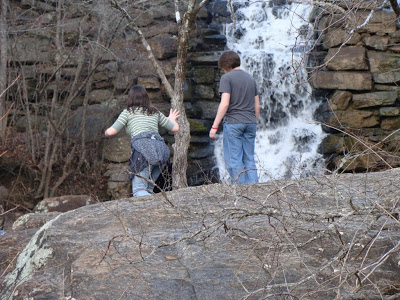 I am glad the kids still enjoy going to the parks.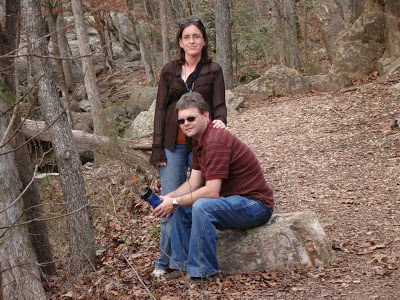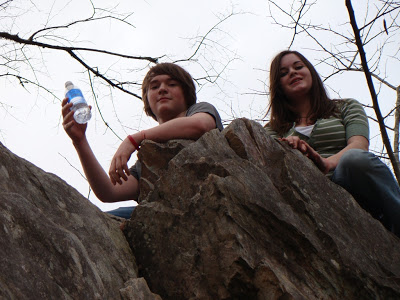 Up, up and away.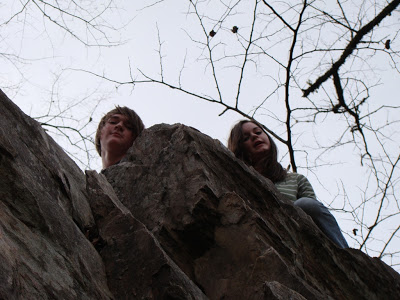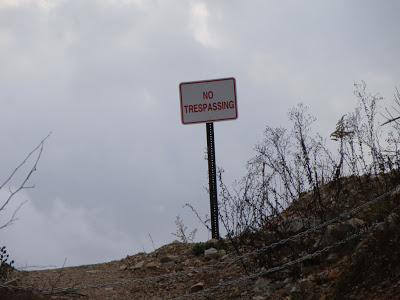 We found an interesting sign and heard some weird noises.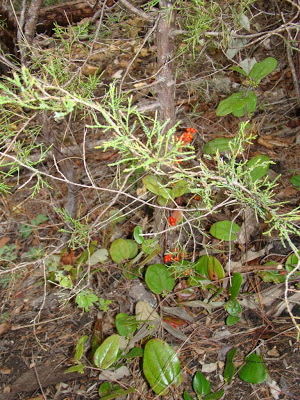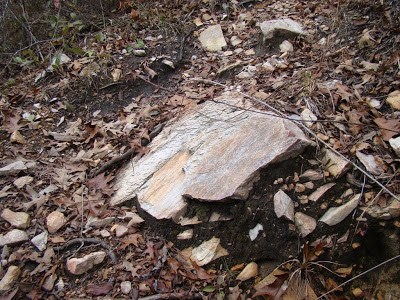 Beautiful rocks everywhere.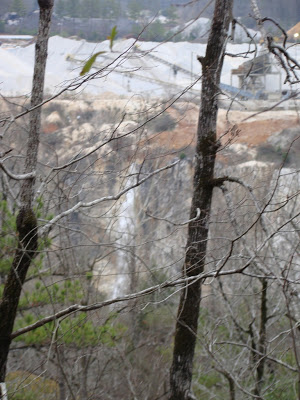 Once we climbed back up the hill we saw what the sign was all about.. there was a rock quarry next door.