One thing I am loving about Huntsville is all the places to go hiking, canoeing, etc.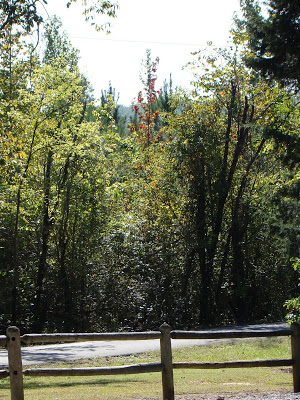 Signs of Autumn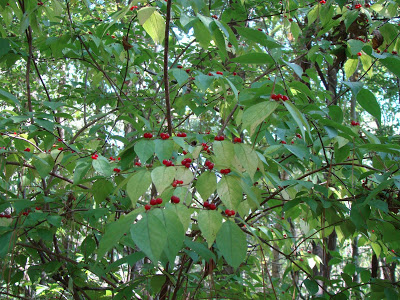 So many berries.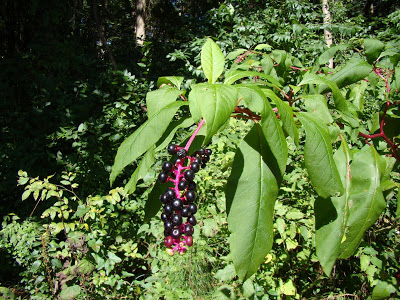 Don't know the names.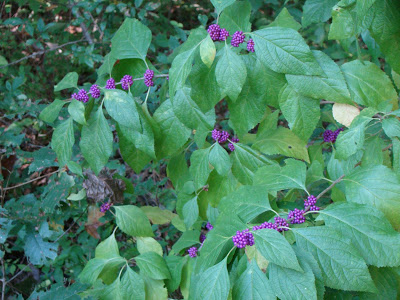 But I think they are pretty.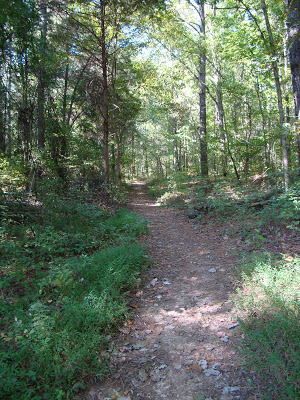 The trail awaits.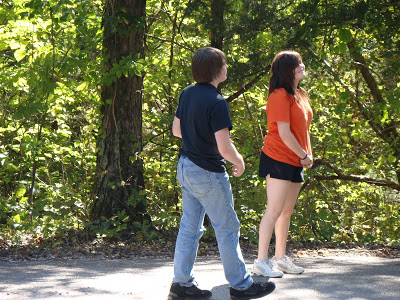 What can we do? While we wait on Josh…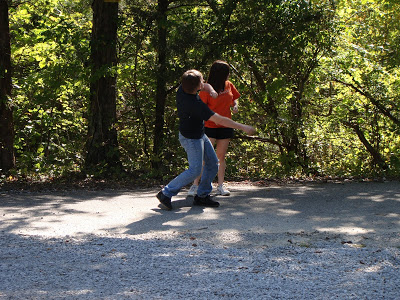 Skip rocks down the road.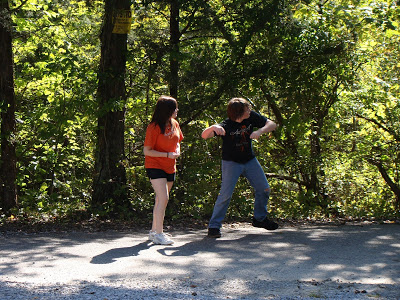 Mine skipped 7 skips.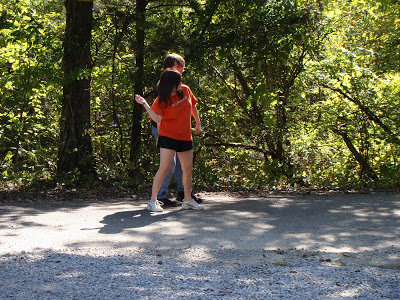 Don't tell me I throw like a girl.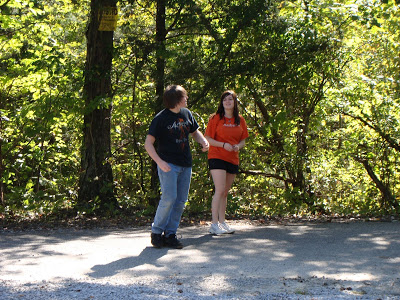 Whoo hoo! I hit the sign post.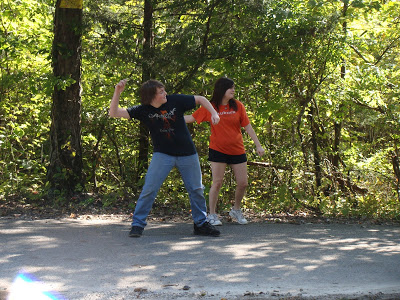 I did it on purpose.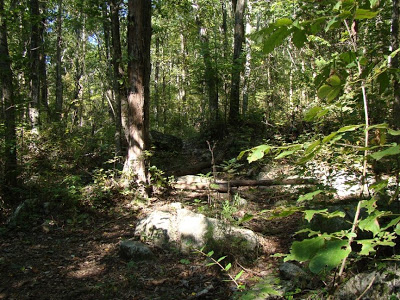 My love language? A walk through the woods… by a stream even better.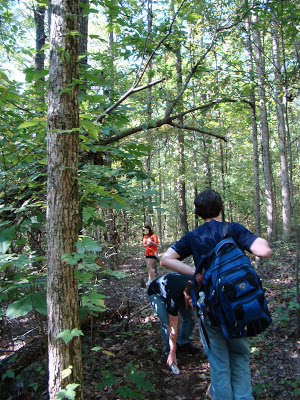 Must have water.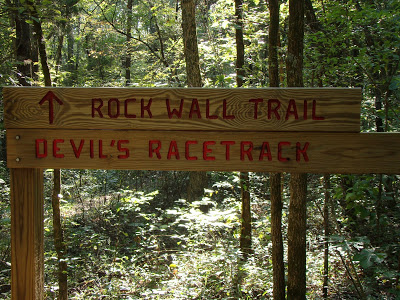 I was a little concerned when Josh chose the Devil's Racetrack. But he promised that it was the easiest trail. Josh has been all over Wade Mountain.. even was lost for a couple hours there once.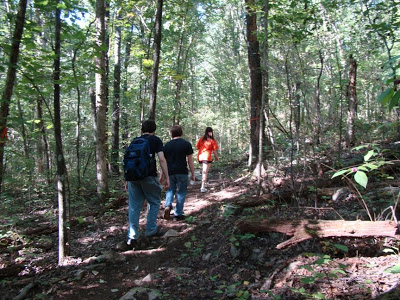 Kids were great at walking slow for me.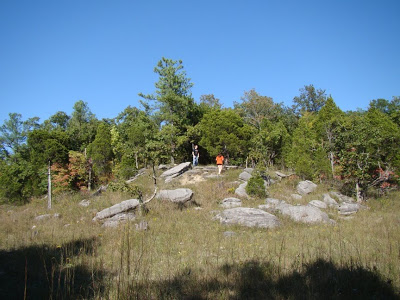 Just a little further.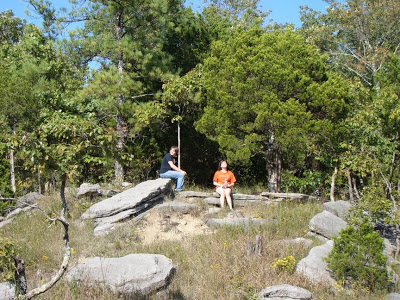 On top of Josh Hill.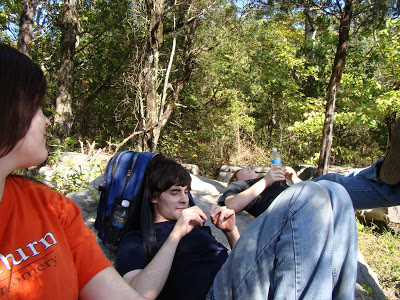 Taking a breather.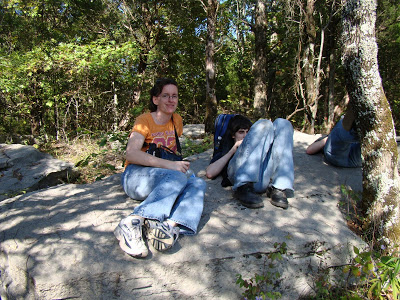 Judi's turn to snap a photo.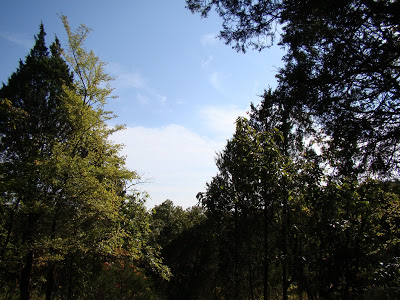 Ahh.. the view.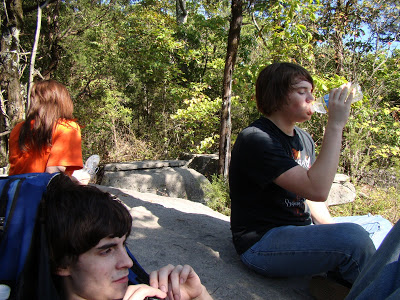 Getting ready for the hike back down.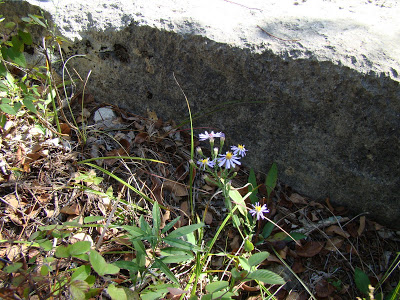 Lovely flowers.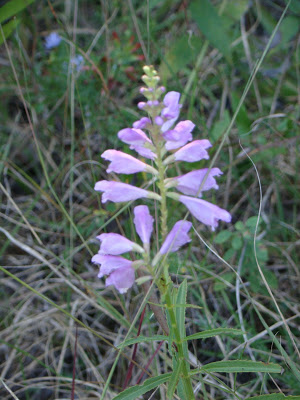 Purple's my favorite color.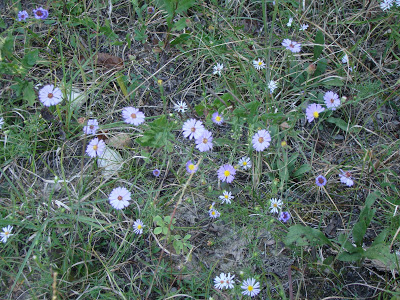 I tried to talk Josh into taking a back road short cut home.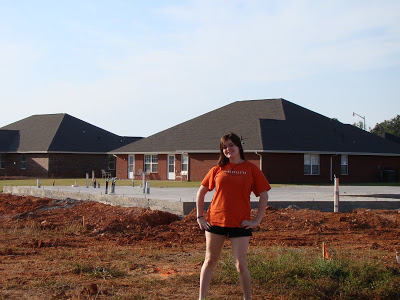 The girls won the race for sure.. even though we raced to different homes.