For my birthday Mike took us to GA to see our friends from IL who just moved back there and to visit our church in Montgomery. We had a great time. The kids stayed at my friend, Ranae's house. We've known their family since I was pregnant with Judi and she was pregnant with Victoria. The kids get along great.
Mike and I stayed at Sugardoodle's Playhouse, a cabin in Pine Mountain, GA. It was very nice. All their cabins had red heart shaped jacuzzi tubs and were decorated with fun antiques.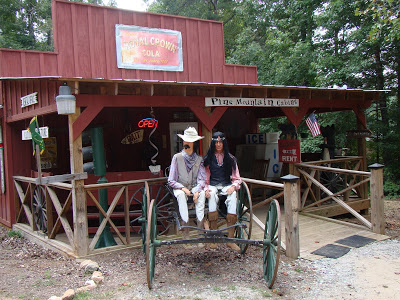 Our neighbors were a little creepy.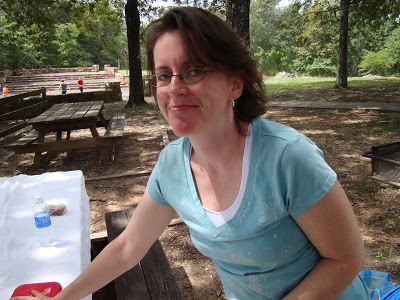 We had a picnic at FD Roosevelt State Park.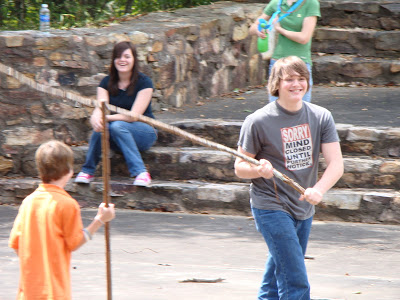 The kids decided that the amphitheater was a great place for a sword fight.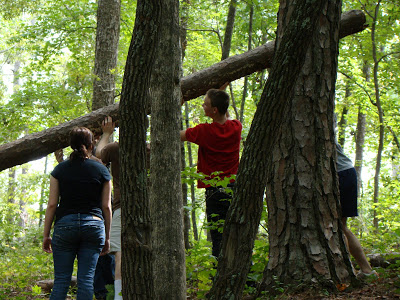 All together now.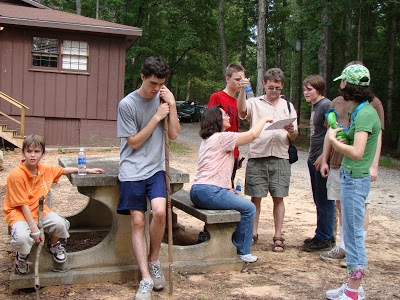 The park map was not to scale. After hiking for what seemed hours according to the map we were still only half way around the 3 mile loop. We got a little lost and decided that it was time to consult the map.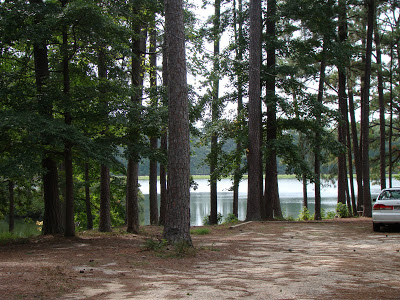 Found this beautiful view of the lake.. then discovered we were only about a block from Ranae's van.. just in the other direction. Yay! a place to sit.
For dinner that night Scott grilled out for all of us tired hikers. The food and fellowship were great!