Here are more picts of our house.
You can see the foyer and Prayer room through these doors.
Just outside and to the right is our front door.
This is our game room/den.
It's basically the kids' TV room. They enjoy watching shows like
"Everybody Loves Raymond" while doing their math homework in here.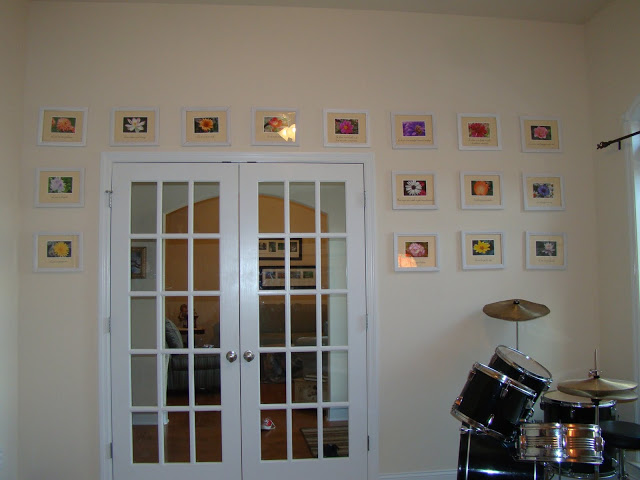 The French doors keep their TV noise separate from the rest of the house,
while allowing us to check in on what they are watching.
Each flower pict has part of the Love Chapter printed on it.
Did you know that love is so many things? I love the garden effect.
I am still trying to get the hang of gardening, so I enjoy my love picture garden year round.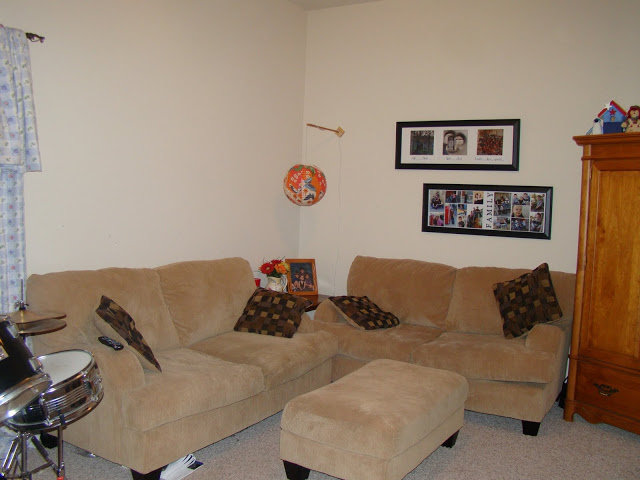 The blank wall is reserved for my family quilt. I need to get to work on finishing it.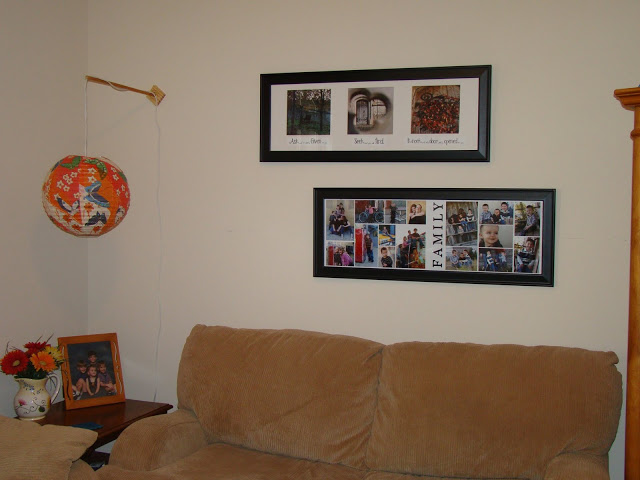 I got the lamp in Gatlinburg last year. I love the colors.
The cord wasn't long enough to reach the ceiling and back,
so I created the arm from a piece of molding and a dowel from HD.
Here is my collage of C&W's families. Do you like it?
Minus the frame it only cost $6 to print at Costco.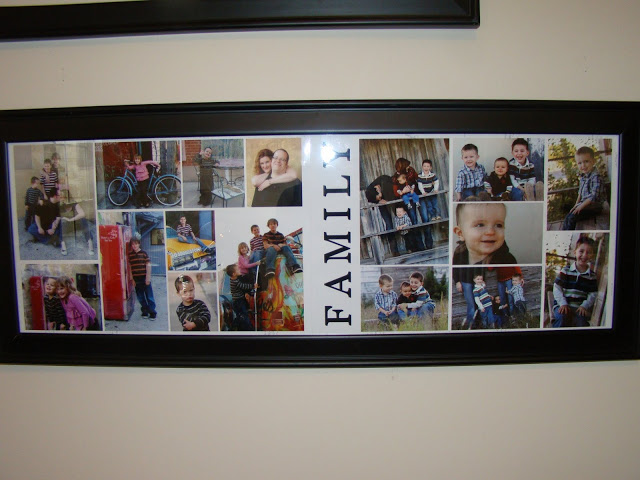 I was very happy with how it turned out.
I'd like to update it from time to time so I can remember how big the kids are getting.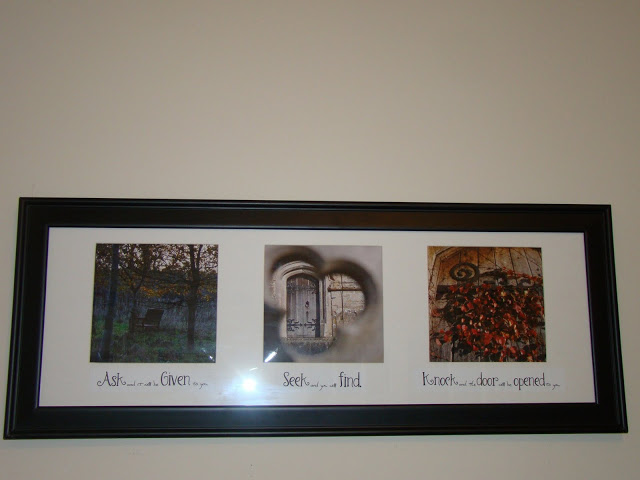 Like my scripture/photo art? I cut the mat to fit and printed the words on sticker paper.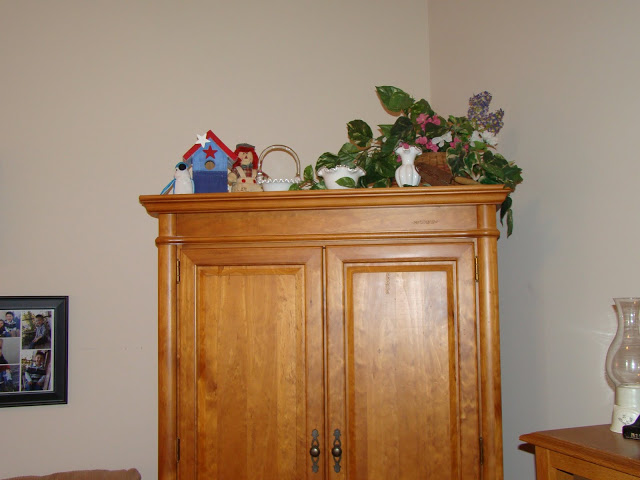 Moving around the room to the game amore.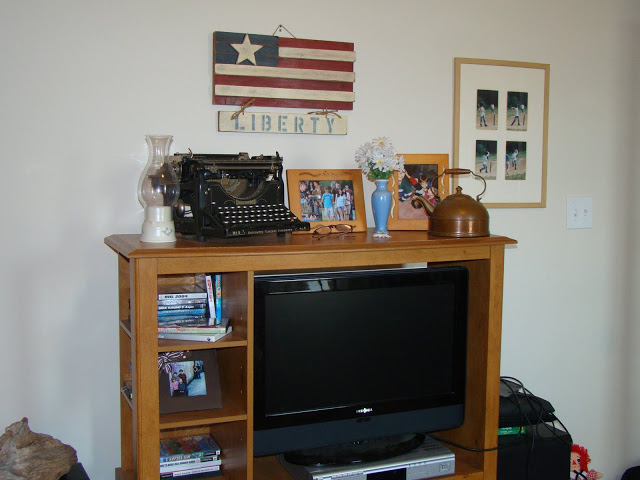 I have a small collage of Mike's nephews and nieces on the TV shelf.
I am hoping one day to find the perfect fabric for curtains and the pillows.
I hate the brown pillows that came with the couch.
It's my bright, red, white, blue, orange and green room.
J