For Judi's birthday Joel, Judi, Mike and I went to Nashville to shop at the Opryland Mills mall and see the Gaylord Opryland hotel and to eat some great food.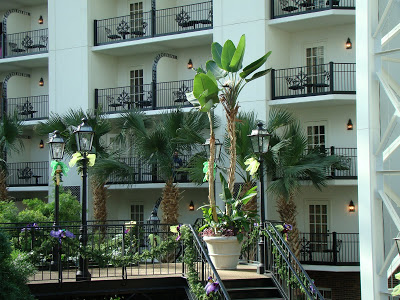 Our room hid behind the palm trees.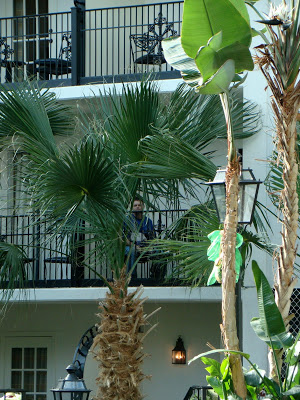 See Mike sitting on our balcony?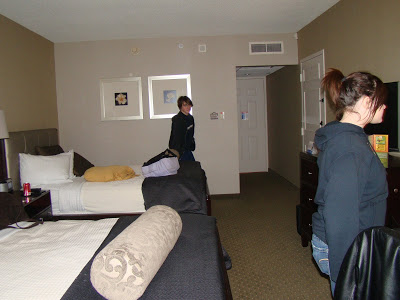 It was a really nice room.
The pictures on the wall reminded me of my flower pictures at home.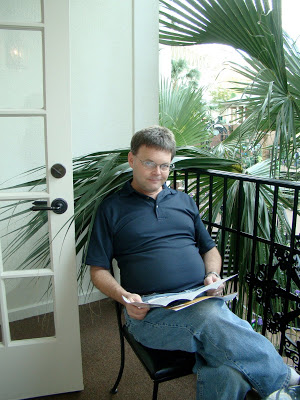 Mike said he wants to live in an atrium.
Can't complain about the cold.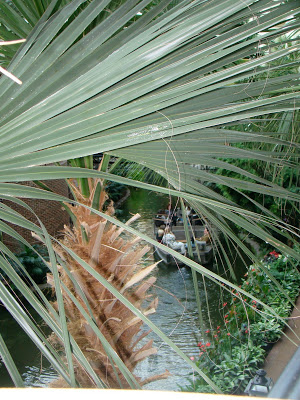 You could see the "river" tours passing by below.