I am not a big mall person. Judi likes malls so I go.
But the Opry Mills mall was very impressive.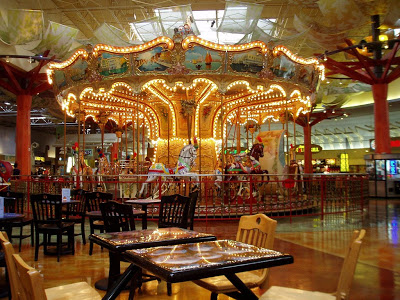 It has a merry-go-round in the food court.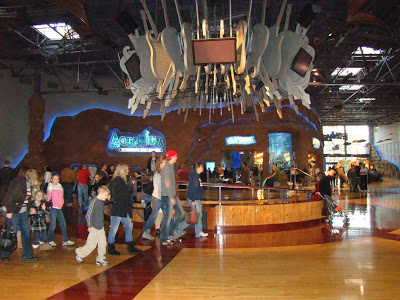 It has an Aquarium restaurant with a 200,000 gallon tank
and a game room where you can pet stingrays.
We actually ate at Tony Roma's. It was very good.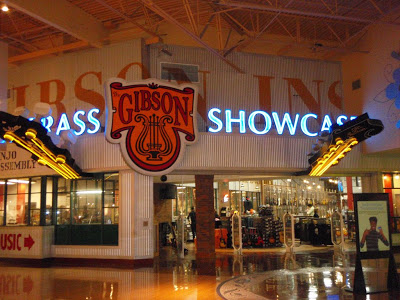 One of the first stores we went in was Gibson's Showcase.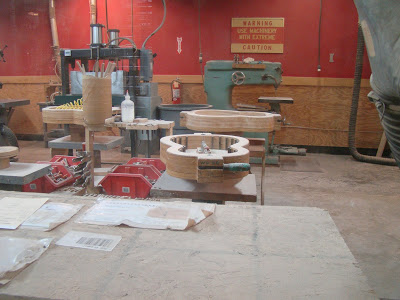 They had a window where you could watch them build guitars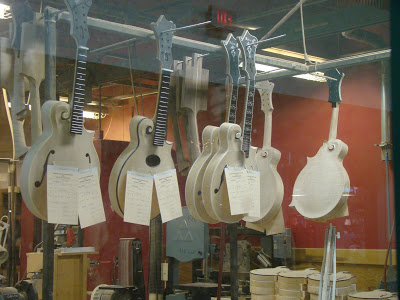 and mandolins.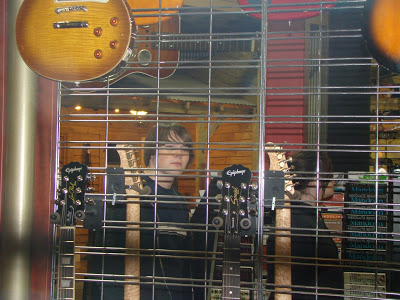 Joel and Judi went straight for the basses.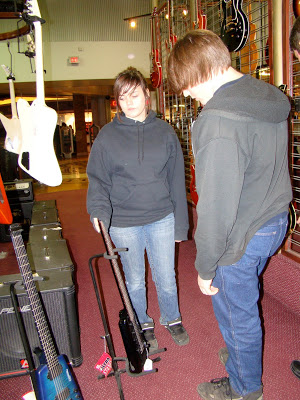 Judi would like an acoustic bass.. they had one on sale for $600.
I wonder if she's willing to pay for half.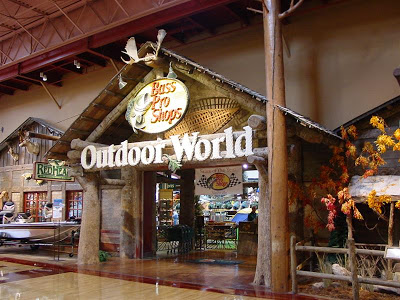 We surprised ourselves by doing most of our shopping at Outdoor Word.
We found Judi a red 4 in one coat 30% off.
She hasn't owned a real coat since we moved from IL.
And Mike and I found wind chimes for our back patio.