I wanted to do something special for Valentine's Day this year.
I didn't used to be a big Valentine's Day girl, but years of faithfully being
unconditionally loved by Jesus and Mike has brought me around.
I was inspired by a collection of cards and letters that I've kept since before I was married.
This move I decided that it was time to up grade from the
three overflowing shoe boxes I had them in to something prettier.
I wanted a couple of those large decorative cardboard boxes to store them in
on the top shelf of my closet, but I couldn't find one that I liked for a good price.
So after weeks of searching, I bought this tin chest for $14 at Marshalls.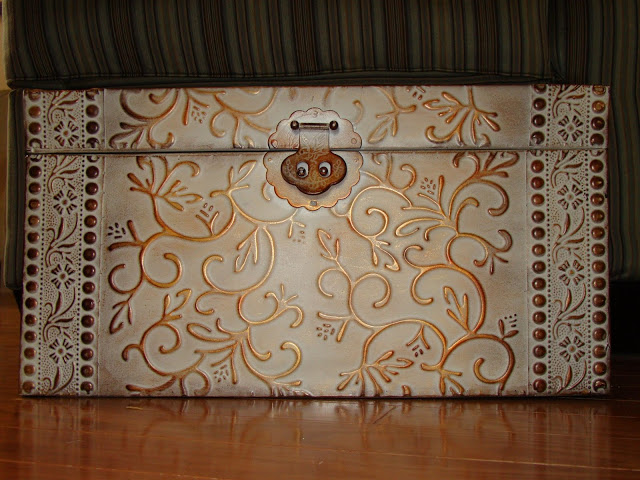 So many sweet letters and cards
It doubles as a side table and almost all my letters fit in it;
meaning I needed to go through them all and weed out a few.
The ones I like best are the ones that are about everyday stuff
that was going on in the lives of my friends and family.
I carefully read all the ones with Bible verses, too for their rich encouragement.
I was so inspired that I really wanted to send all my friends and
family a Valentine's Day letter. I spent hours looking for the perfect verse to share
and trying to think of something to say.
I decided that Song of Songs 2:4 was the perfect verse.
Then I ended up playing on photoshop and learning some new tricks
with some free brushes and made this banner.
Here's a link to the brushes I found..
if you google "free photoshop brushes" you'll find tons more.
http://www.easyelements.com
It's my very first Valentine's Day decoration.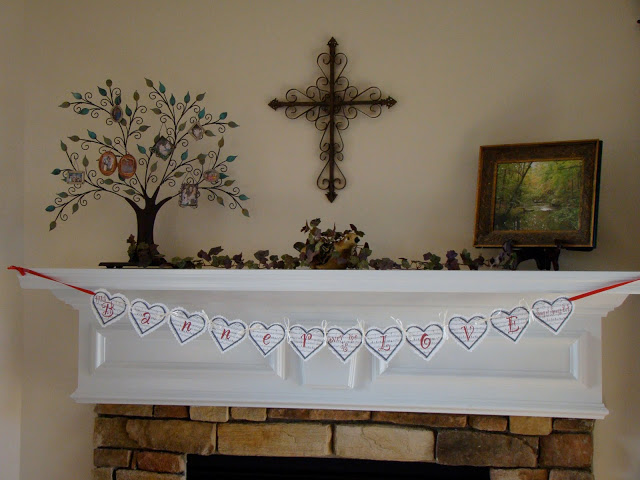 It says, "His Banner over me is LOVE. Song of Songs 2:4
I wasn't quick enough to print out and mail the banners to everyone,
so I uploaded a pdf file of it for you to print and make your own
.
I printed mine on card stock, cut out each heart with different fancy edged scissors
and used a large needle to tie the hearts together with ribbon. Here's the link:
Happy Valentines Day!
Enjoy!
J