The very first thing I learned to sew in homemaking class was this quilt.
It's made with two sheets, batting for the middle, and yarn to tie it together.
I embroidered "Love Jenny" on the corner and gave it to Mike
to remember me by before he left for CFNI.
After just one year at CFNI, the quilt had worked its magic;
Mike came home to court me, and we married the following June.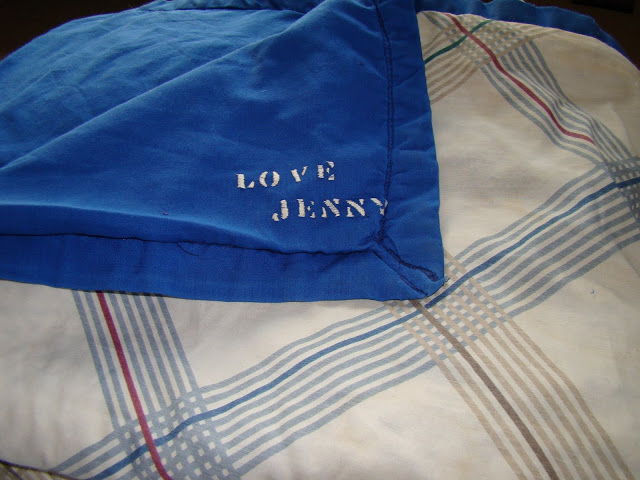 The quilt is now over 26 years old and has lived a very full life of miracle making.
It kept us warm in our first apartment, through four babies,
many camping trips, and has now made it to our newest and hopefully last house.
When I was unpacking this time, I noticed that when you hold it up to the light
you can see right through it and decided that it's time for it to be put to rest.
Good bye, old quilt. Thanks for catching me such a wonderful man
and for the many years of love and warmth.
J