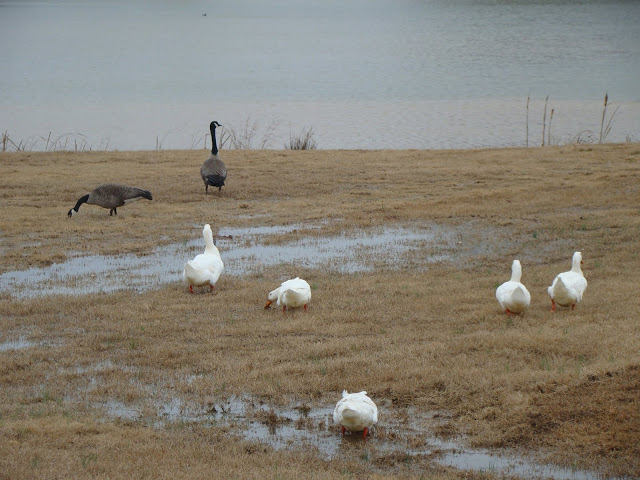 The ground here stays pretty wet when it rains and the ducks and geese
found plenty to eat in our yard. I am glad Sally doesn't mind them.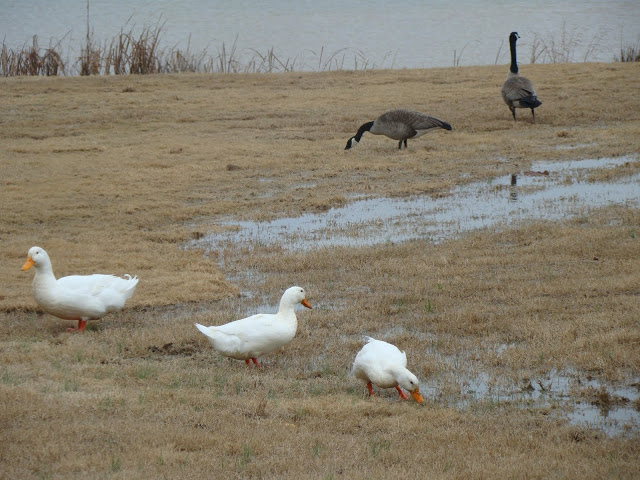 There are a bunch of geese that fly around to different lakes and ponds in the area.
The ducks live here. One of our neighbors raised them from ducklings up.
Love,
J