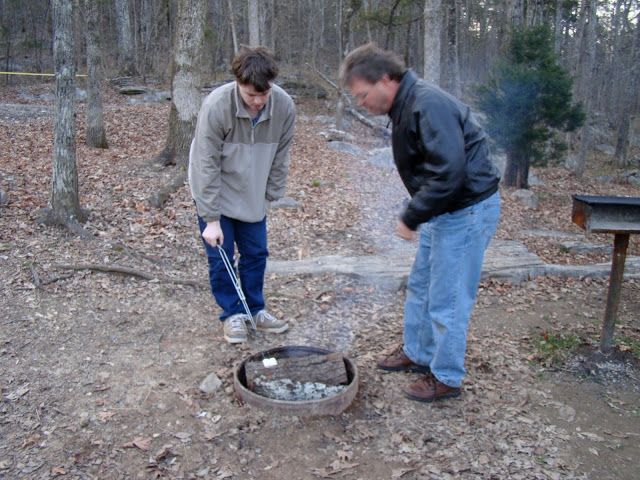 For Mike's Birthday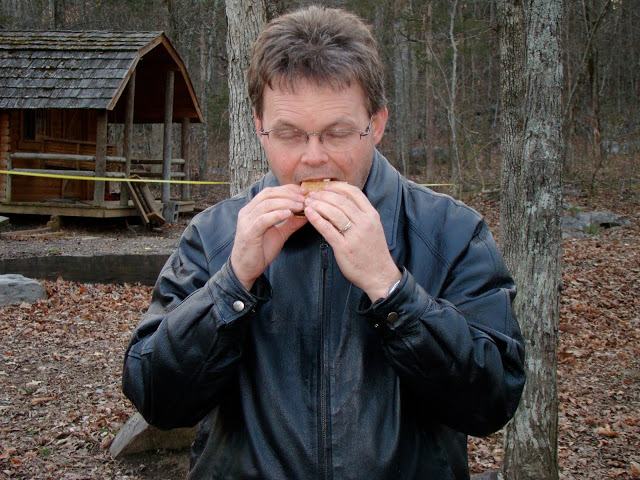 He chose camping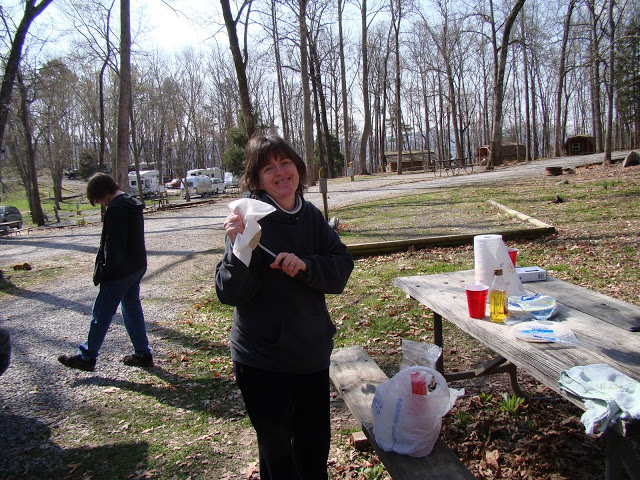 Which means fun in the out of doors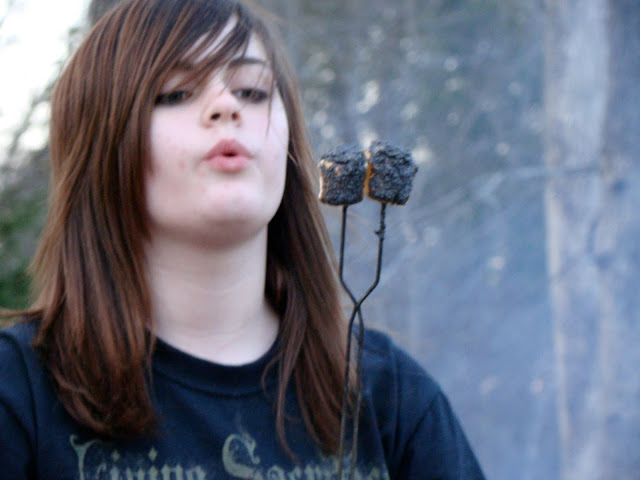 Roasting Marshmallows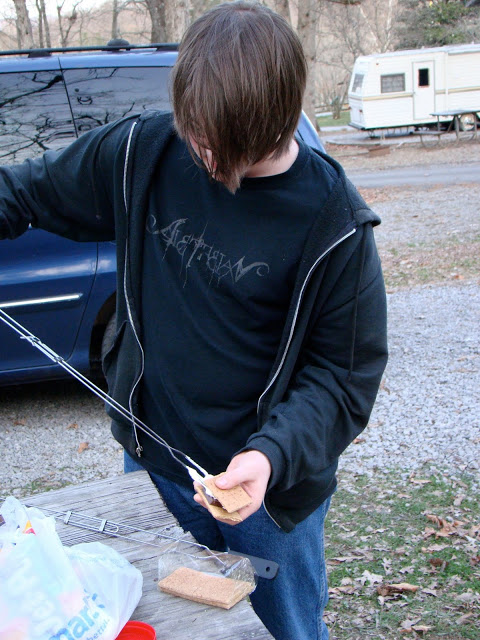 And making S'mores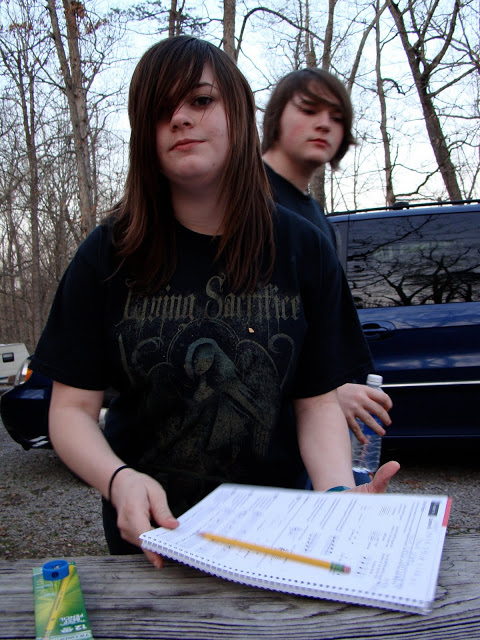 Judi brought her music theory homework.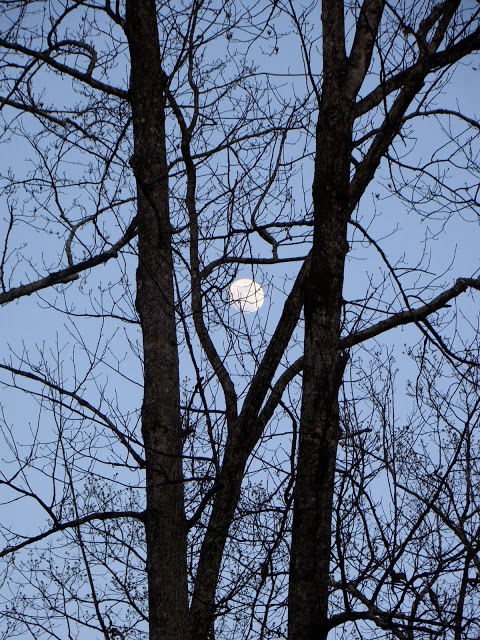 A full moon.
I wasn't up for camping in tents this time. So we got cabin J.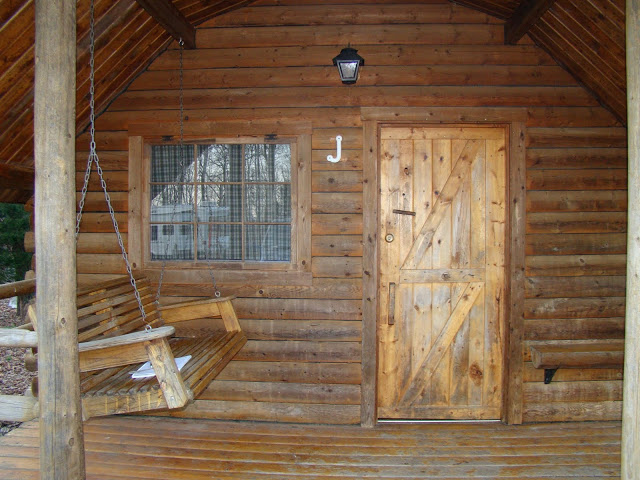 Most of the campers brought their RV's.
See the reflection in the window?
Joel noticed that no one was outside while we were making s'mores
and playing games and asked where they had all gone.
I answered, "In side.. watching TV."
We agreed that that wasn't real camping.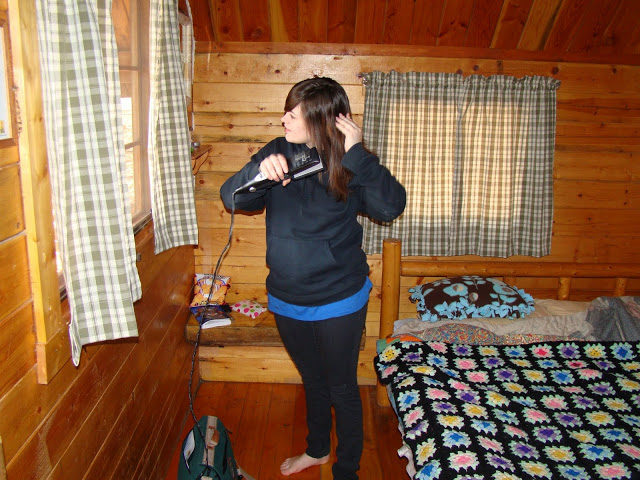 Our cabin had two rooms. One for Mama and Papa bear.
I was sure to bring plenty of blankets.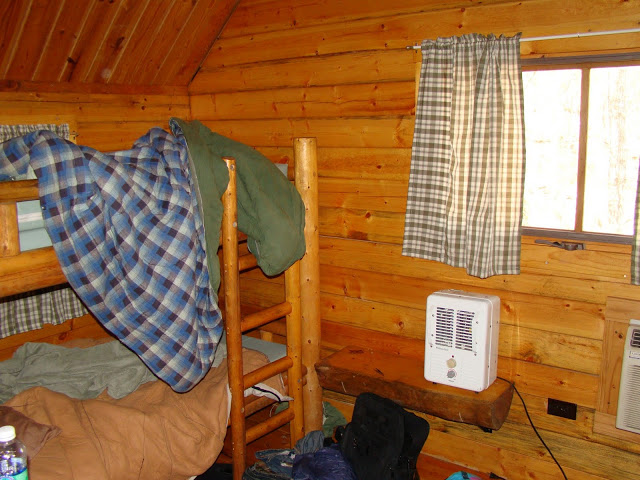 And a room for the kids with two bunk beds.
You can't see it in the pictures but the cabin had a pretty good amount
of floor space where we played a game of chicken foot.
Our oldest didn't come, so Princess J stole his mattress to make a double thick one.
She was very proud of this trick that she learned
from her youth pastor, Tammy, in Florida.
It was cold the first night and we were very glad to have space heaters.
The second night a rain storm blew and blew all night
and we were very glad to have a real roof over our heads.
The best weather for tents is warm and dry.