Mike choose to camp near Chattanooga for two reasons.
One he wanted to ride a train.
Two he wanted to eat at…
So we went to the..
It was pretty cool.
They had nice collection of trains…
One was open to explore
It told a little about the history of trains in America
Judi's my Vanna White
James and Joel are a little less enthusiastic.
The engine room.
We had some time to kill before the train arrived.
Their across the tracks ended in a tie.
The real ticket office..
was in the gift shop.
This one's for show.
The train's a coming.
It's pretty grand.
Mom, did you ever think you'd see your luggage in a museum?
We road 3 miles through part of Chattanooga and a tunnel.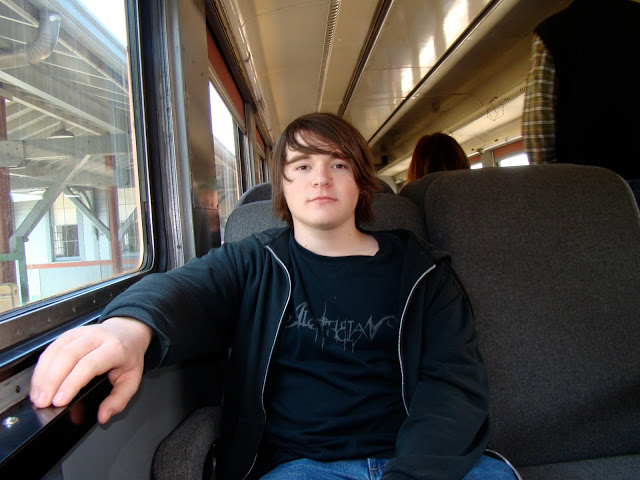 Then we stopped at this train yard and turn around.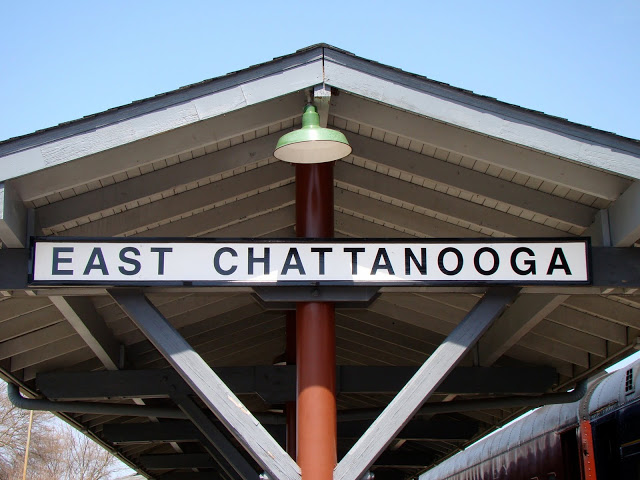 The turn table was the highlight of the show.
They said back in the day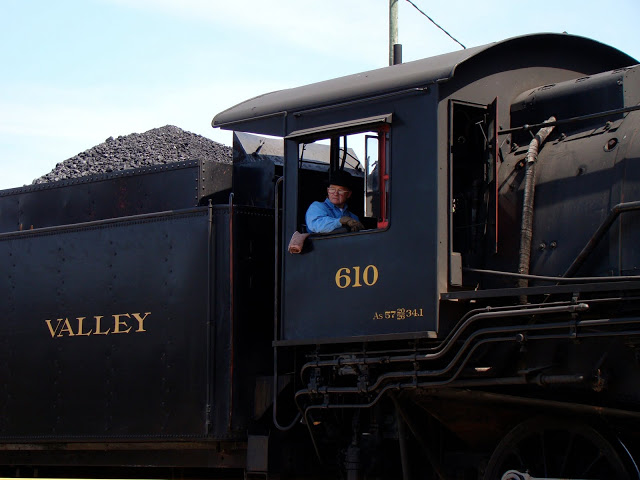 4 guys would turn the train by hand
Now it's powered by the little red engine room in the left corner.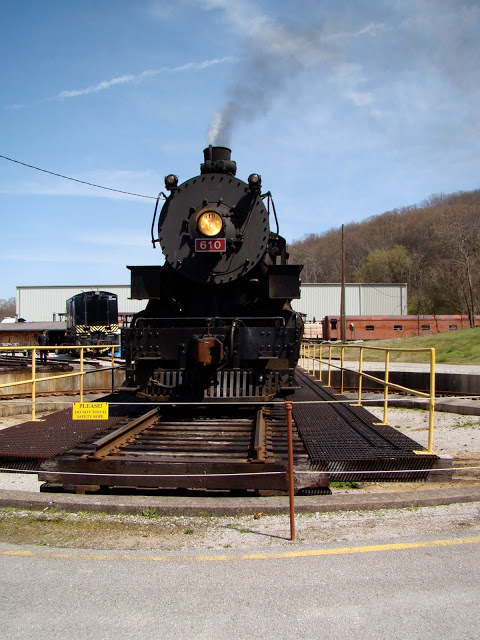 The train balances on some mega bearings.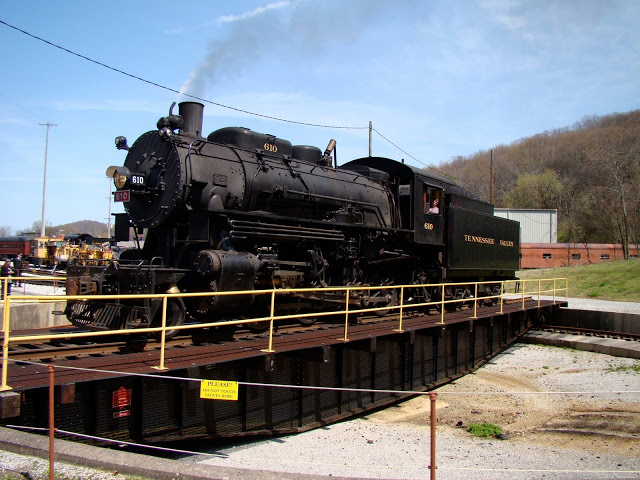 And turns all the way around..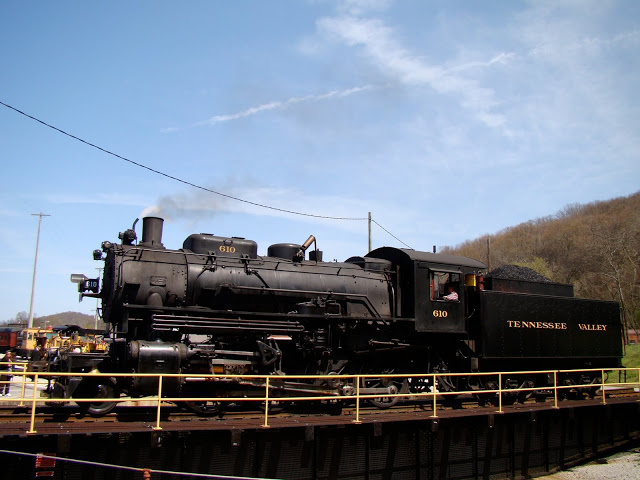 While the engineers hooked it back up to the other end of the train..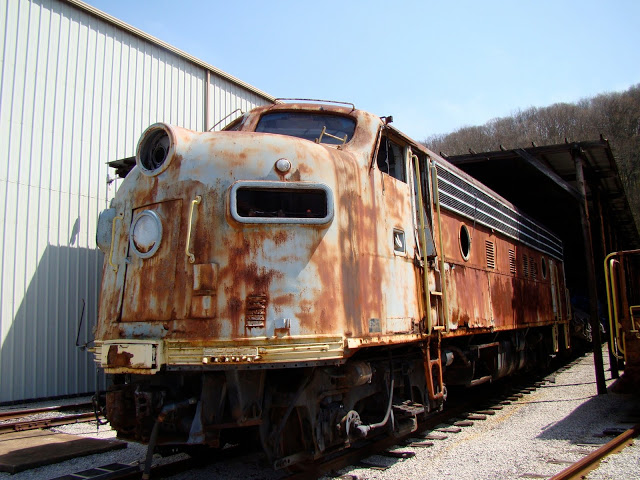 We got to look around the yard.
They keep everything they can for parts as there aren't any new parts in production.
The kids thought this "hippy" train was cool
and actually asked me to take their picture with it.