I wanted to go to Helen was because I heard that it was a really
cute "Alpine" town, and I especially like tubing.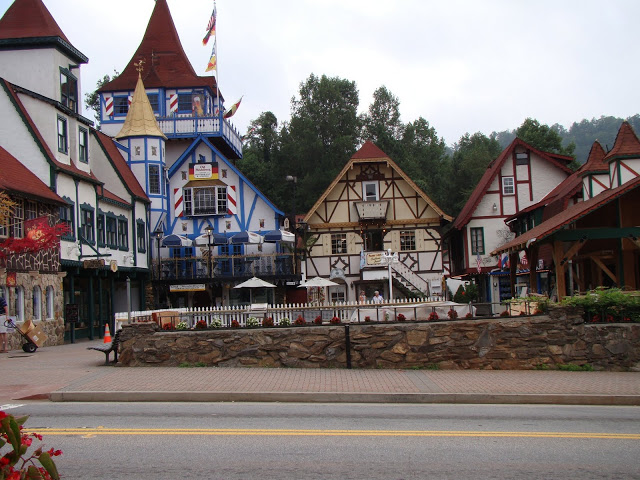 It lived up to it's reputation.. flowers.. ton's of shops.. and great tubing.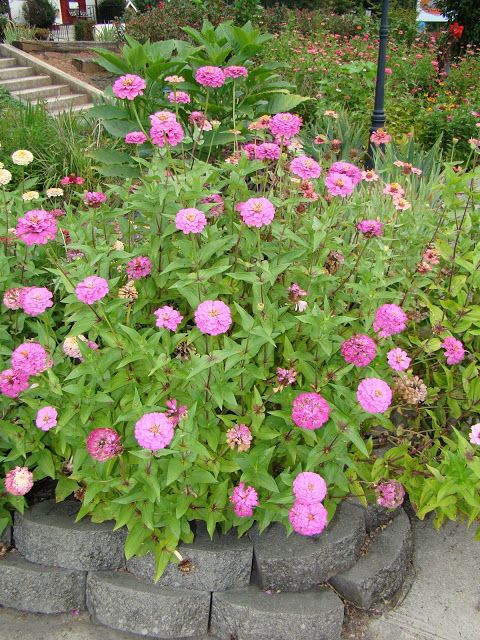 The Chattahoochee River runs right though the town.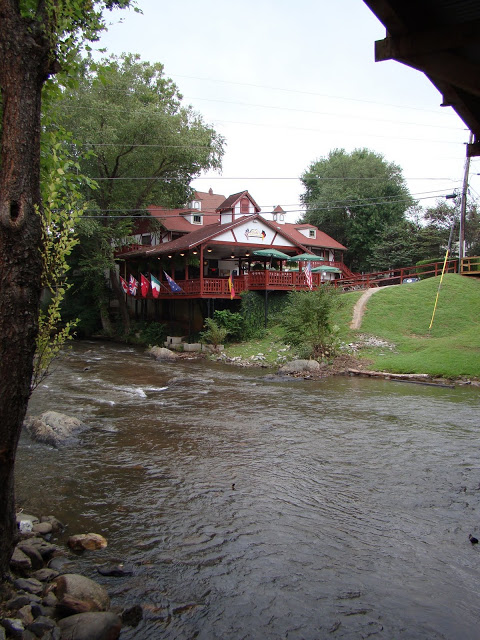 Guess I should be glad they stood still for the photo below.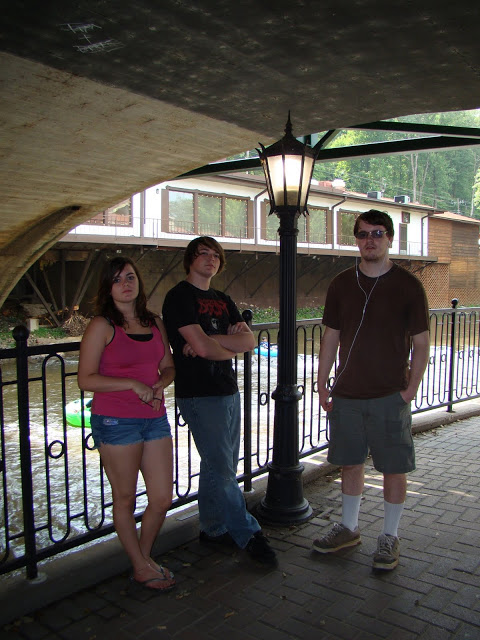 Smiling is just too much to ask.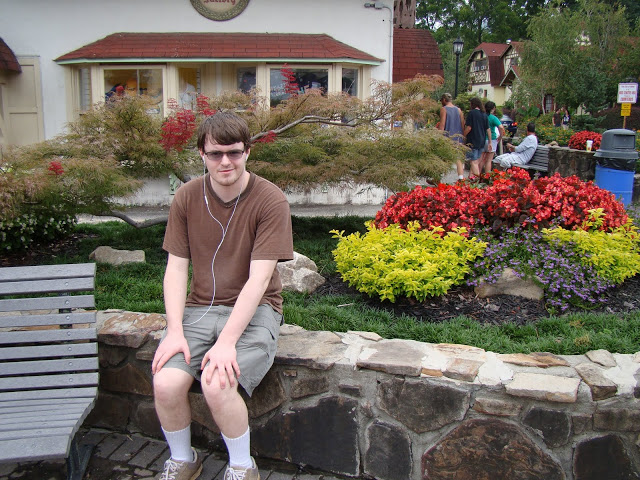 I got half a smile.
Exploring the shops was fun.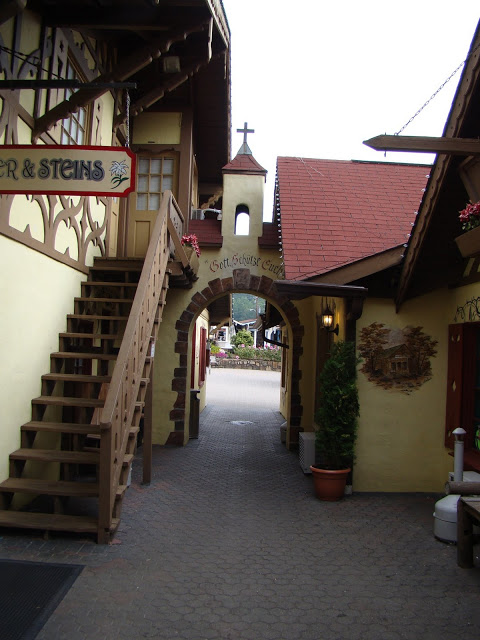 See the mural painted on the wall?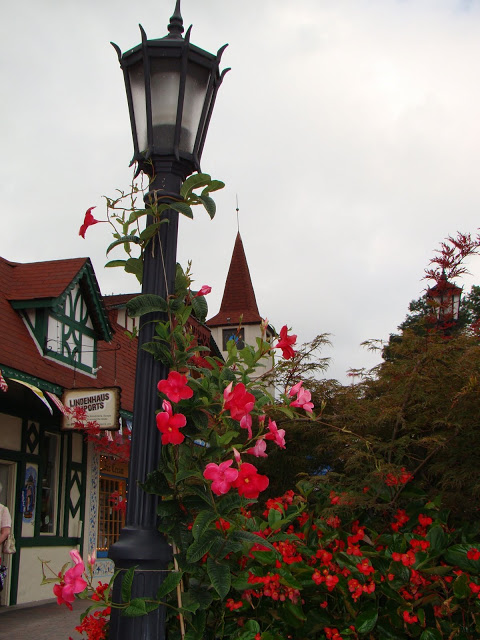 Great flowers.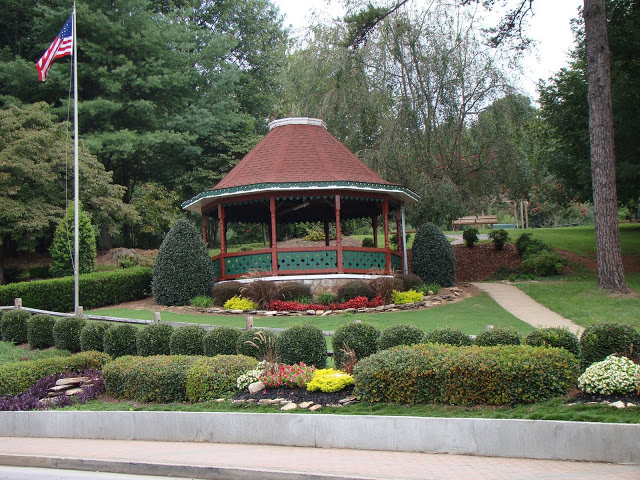 Some people tubing and playing in the river.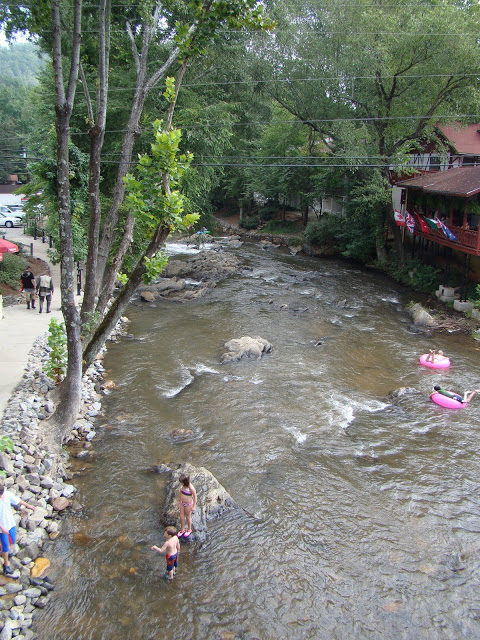 Lots of German wares.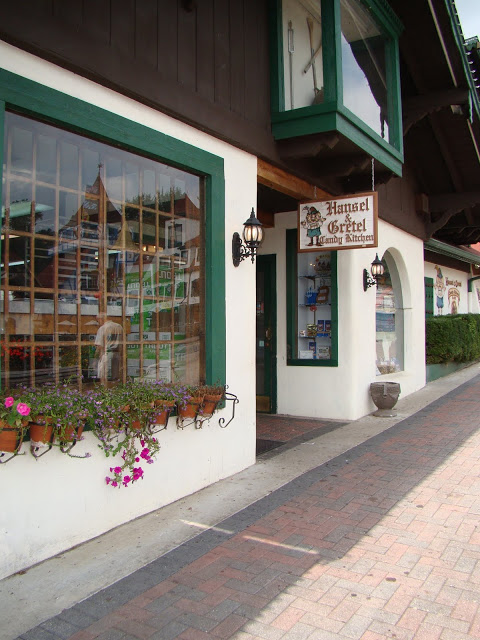 I hear that it looks it's best at Christmas.
I wasn't brave enough to take my camera tubing.
We all had a good time. The river and the weather was perfect.
There were plenty of boulders to keep us busy navigating the river.
Joel had to pick up his tube and walk over to the wider part of the river once.
He used his flip flops to paddle. Judi successfully dumped James out of his tube once.
I tethered my tube to Mike's and we kept getting hung up on opposite sides of the boulders..
Great fun. Can't wait till we can do it again.
Afterwards we decided to drive across the mountains to Hiawassee, GA.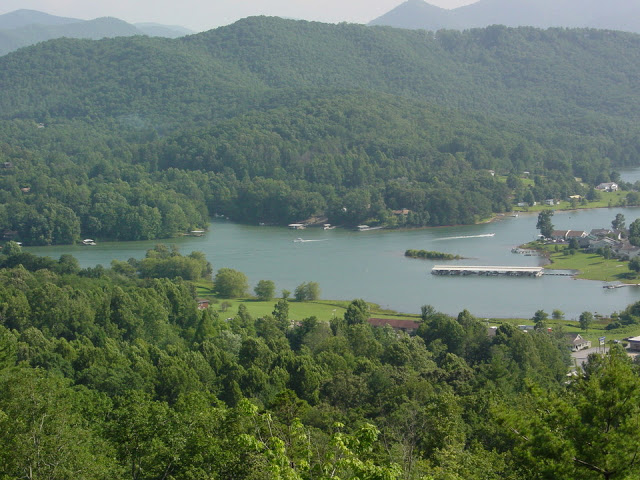 Driving over the mountains was pretty scary, but we were glad we did.
The town was beautiful. Lake Chatuge sat in the middle of it.
It was so beautiful. We were only a few miles from North Carolina but didn't realize it at the time.
Judi is collecting states that she's driven in. 7 so far.
They had a really nice family fun center there.
It had putt putt, laser tag, batting cages, go carts and all kinds of video games.
You paid by the hour. We had a great time.