Joel came in from walking Sally the other day and said that
our neighbors had 5 humming birds at their feeder.
I had been meaning to put our feeder out for months, but I couldn't
find the directions for how much of the powdered food to put in the feeder.
Within 5 min. of being jellous of our neighbors I had some mixed up,
and it was hanging on the window. Hope I am not giving them a sugar rush or anything.
I walked over to take a picture for you a couple of minutes ago..
and a humming bird met me there so I could take his picture.
Wasn't that nice?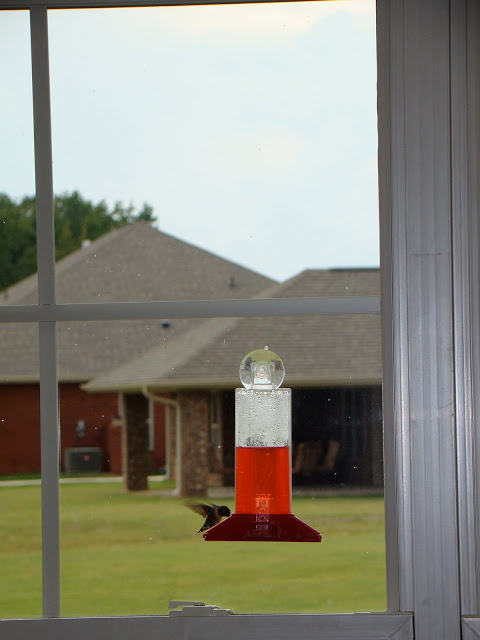 And here he is hanging out in our tree..
just a little to the left of the suction cup holding up the feeder.
You can find one there often.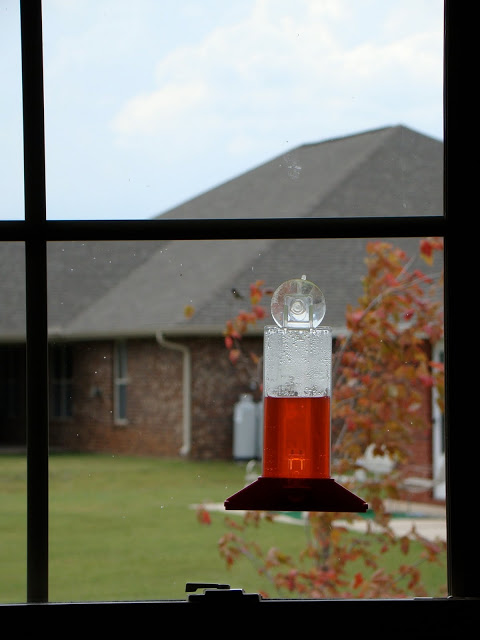 BTW I don't think our tree is dead.
There are several trees in the neighborhood turning.
I think it really is fall.
I am not used to it coming so early.. or for that matter at all (FL, SA).