I was hoping to take our annual family photo this weekend,
then chickened out when the weather turned even colder.
Our normal highs for this time of year are in the 50s.
Feels like we've been in the 20s and 30s for weeks.
It snowed ALL day yesterday, and it's snowing still.
Tonight we are expecting a low of 12.
Not the best weather for picture taking or
housebreaking a puppy. Burr!
So, our Christmas cards are a little different this year.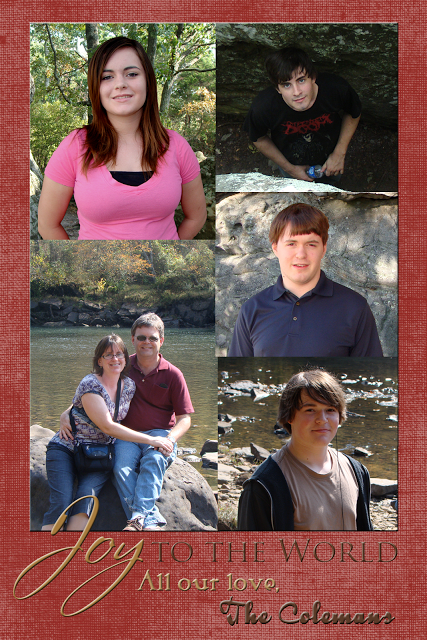 If you're thinking one or two of the pictures have been photoshopped..
you are right, but I'll never tell which ones.
Hope you're keeping warm.
Love,
Jenny