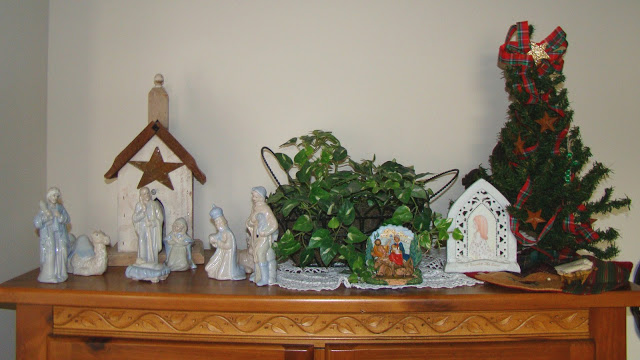 Last December, we moved into the new house and spent the month unpacking,
so this is our first year to have our nativities up.
The nativity above sits here year round.. found it at Good Will for just a few dollars.
The tree and Journey to Bethlehem ornament are just for the season.
The manger with the piece of folded fabric lying under the tree are from
our very first Fontanini nativity which Mike's mom gave us along with
the tree and gifts to take to Thailand.
Josh, then 10 months old, loved to throw things in the trash.
We didn't notice that Baby Jesus was missing until it was too late.
We used this cloth Jesus for many years.. a happy young parenthood memory for me.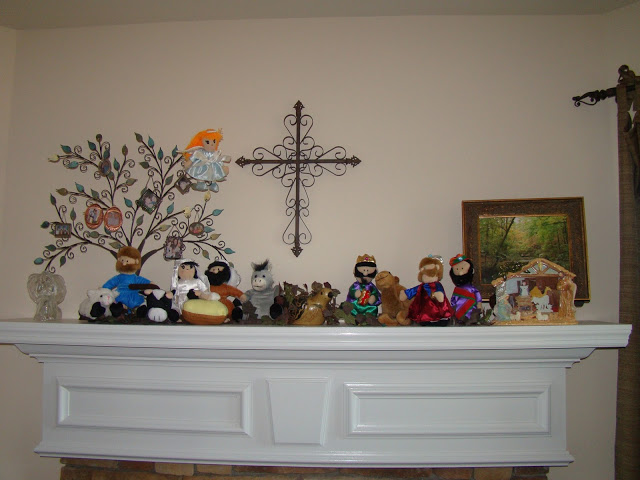 My mom got this soft nativity for my grandchildren to play with one day
when we went to visit Courtney's family in Lubbock last.
It's not puppy proof, so for now it sits on our hearth room mantle.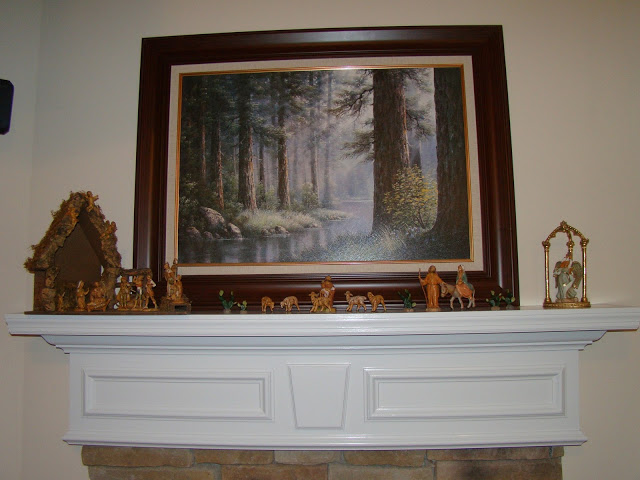 Our original Fontanini nativity with a new Baby Jesus sits on our living room mantle.
A new set sits on the piano.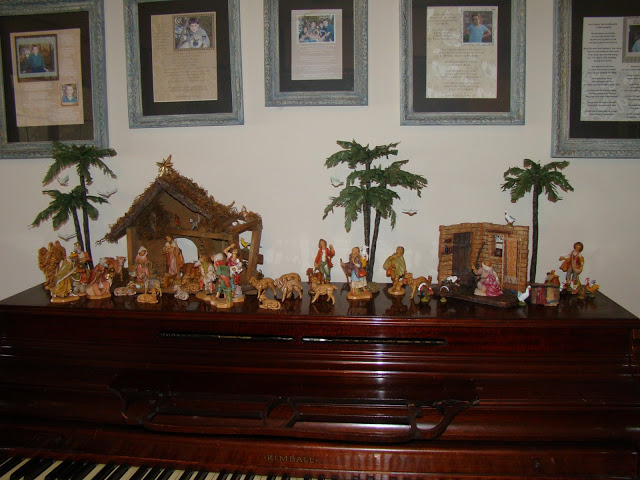 And the rest on our entryway dresser..
I got two new pieces this year when we went to Pigeon Forge with Mike's
Parents a couple of weeks ago. Nancy bought me a shoe maker..
and Mike got me the girl playing a harp like mine, "Chloe."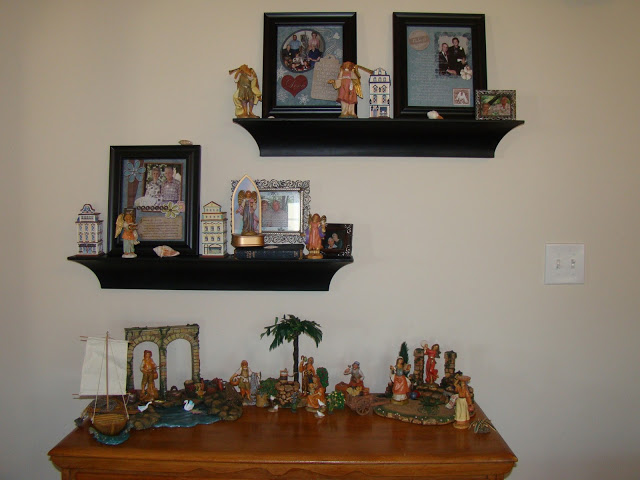 Only problem with this location is that Georgia loves to jump on the dresser
and knock down things from there to play with..
When it was my shell, rock and acorn collection, I didn't mind so much…
But now I am not so amused..
The swan sitting on the water disappeared the first day it was up..
We looked everywhere for it..
She thinks all the decorations and Christmas tree are one giant Christmas present to her..
and she loves to share with the puppy.. who ate a cross ornament today..
Hope you're having a great weekend.
Love,
J