I think I finally made a Birthday/Anniversary calendar that will work for me.
The calendars in the computer and drawer just weren't.
Out of sight; out of mind.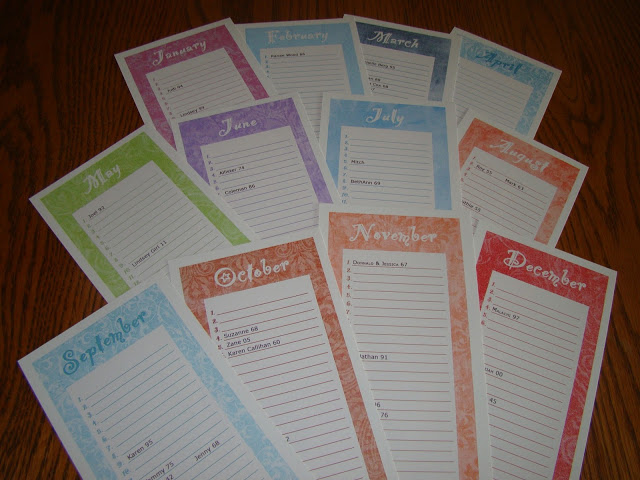 I made this one with photo shop to make it easy to go in and add a birthday when I need to.
I put "Lindsey Girl" on May 10. 😀 I am so excited about sending Judi to help.
I'll be just as happy to have a nephew.. but I am praying for a niece.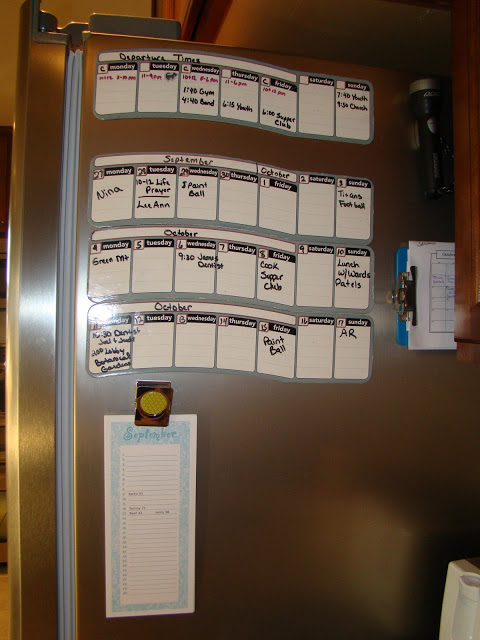 See it on my fridge?
I printed them on card stock hoping they will last a long time.
I included family birthdays, anniversaries and a few of some close friends.
Now I can see their names and remember to pray for them all month..
and maybe even remember to send them a card. 🙂
Leslie gave me this magnetic, dry-erase calendar.
I started using it, so the kids can see what's coming up.
They keep asking me how long it is until the family reunion.
I posted our "Departure Times" on the top portion. It's a life saver.
I was having the hardest time remembering when what was.
Not a problem when you live in one place forever, but when you move it can be confusing.
At first, just knowing how long it took us to get places was confusing.
Now it's all figured in and I don't have to remember… just look up.
I wrote Josh's school hours in purple, so I can know from semester
to semester when I can cook for him.
I especially like that with this calendar each week is separate.
When one week is over, I erase it and move it to the bottom..
It's nicer than erasing and starting over with a whole month.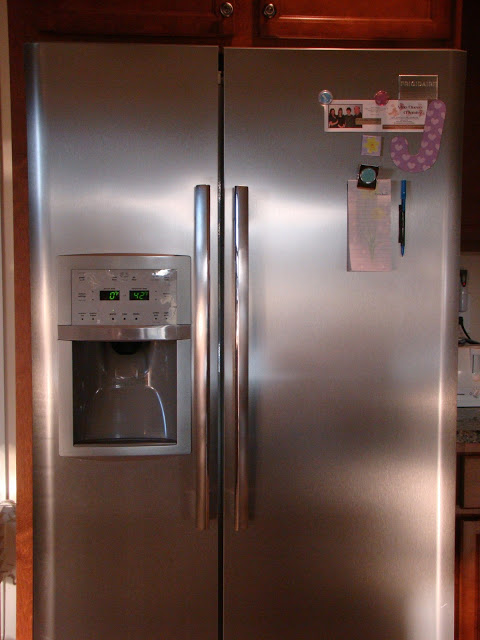 The front of my fridge is mostly for my shopping list.
I taped magnets around my pen, so it's always handy.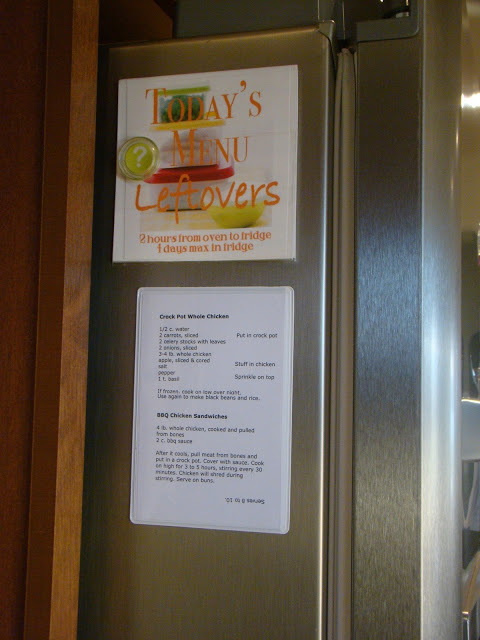 I put this "left over" chart on the left side of the fridge.
Inside is a table that tells you how long you can keep each kind of food in a fridge.
I put the general rule of thumb in large print on the outside to help the kids
remember that they need to eat up stuff fast.
Below it is a magnetic 4×6 picture holder.
I started going though all my recipes and re-writing them
so they were easier to read, and print on to a 4×6 card.
The bulk of my recipes are now in a zip lock bag in my drawer.
I threw out tons of them.. and only kept the ones I make on a regular basis.
On shopping day I flip through them, and put aside the ones I am interested in making.
Then I make my grocery list from the recipes,
and put the recipes for that week in the sleeve on the fridge.
Each kid gets a star for each recipe.
If the recipe makes less than 3 stars
(meaning more than one kid didn't like it), I am throwing it out.
One great thing is that I can easily make notes on the recipe for future reference.
Once I get them tweaked, I hope to pretty them up a bit and
print them for future daughter-in-loves.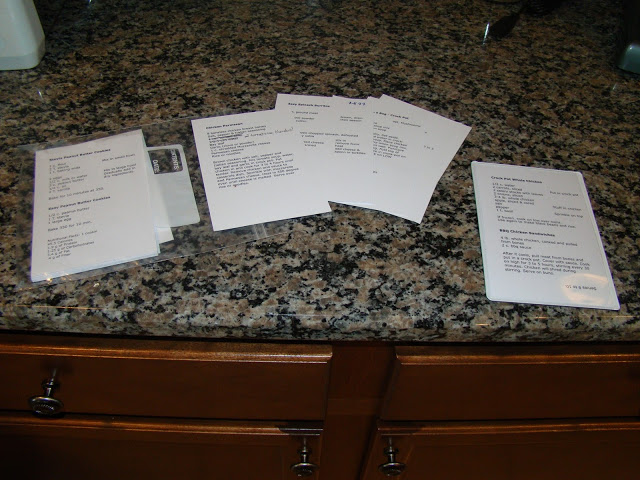 When I am actually cooking, I stick the recipes on the microwave above my stove.
It's next to the sink, frying pan, measuring cups etc.
I love that it's at eye level, yet not in the way and not getting dirty.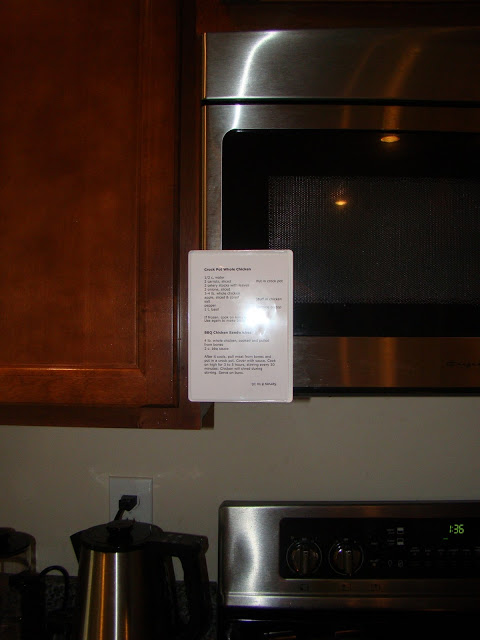 I organized the INSIDE of my fridge last week and LABLED every shelf.
It made me so HAPPY. I used a plastic container to hold all our shredded cheese.
I have one shelf for left overs now.. instead of left overs hiding on every shelf.
I made a shelf for ketchup and BBQ sauce and a different one for salad dressing and mayo.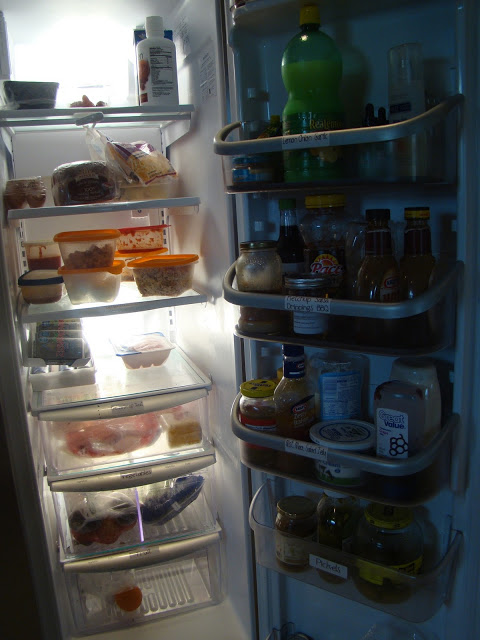 The kids are doing a pretty good job of putting things back and
I think more left overs are getting eaten. YAY!
J