Last move, I built beds for Joel and Josh that quickly broke
when they and a friend decided to wrestle on them.
Not intended for over 500 lbs.
I rebuilt their beds with thicker, more boy resistant boards.
I used the broken boards to make these extra large scrabble letters this summer.
Our family motto is "Blessed to Be a Blessing" from Genesis chapter 12.
I also made this un-paper towel holder from their broken bed.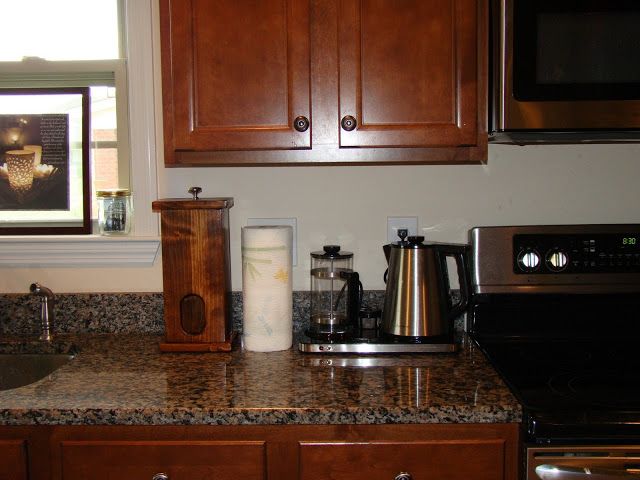 I moved the roll of paper towels to the cabinet below for really yucky messes.
I had the cotton, towel fabric in my closet from Mamalene.
I used her surger to make napkin sized towels and stuffed them in the top.
No folding necessary. I like them better than paper towels.
They are softer and stronger and I like thinking that I am saving trees and money.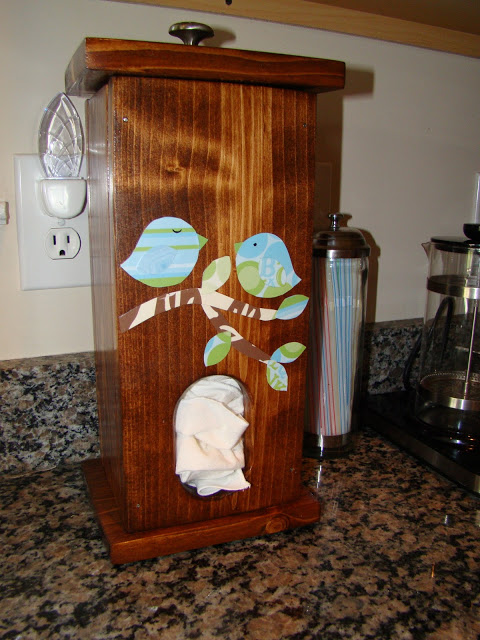 I used mod podge and scrap scrapbooking paper to make it look a little cuter.
J