When we moved to Montgomery, we bought Judi a bed in a bag set of the internet.
Had I seen it in person, we would have never gotten it. It started falling a part almost immediately.
This time we tried something different.
I didn't want to re-paint her brand new room and I didn't want to spend a bunch of money so..
We were inspired by my sister, Wendy, to shop the clearance isles for a black and white bedroom set.
It's much easier to mix and match when everything is black and white.
Much easier than matching shades of red for example.
We were able to find everything we needed in 3 different stores for about $40 total on clearance.
The demask "curtains" pulled everything together and made it work with the paint color.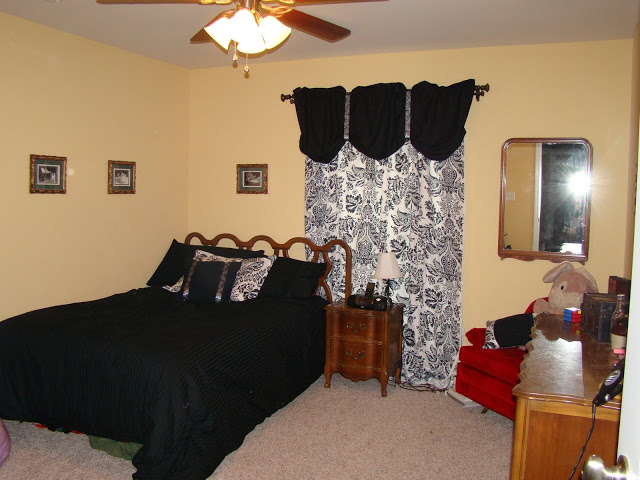 We used some black fabric from my closet to make accent pillows and a valance.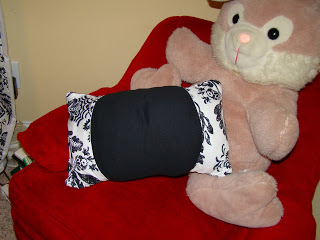 The ribbon cost more than anything else, but we put it to good use.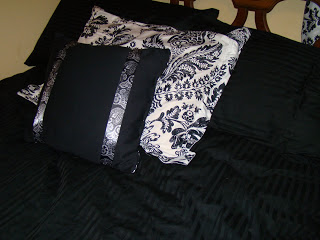 We "made" the curtains out of a duvet cover; we just hung it up with ring clips.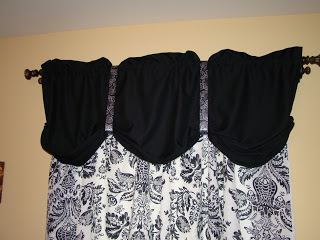 Judi and I are both happy with how it turned out.. a feat in itself.
🙂