James turned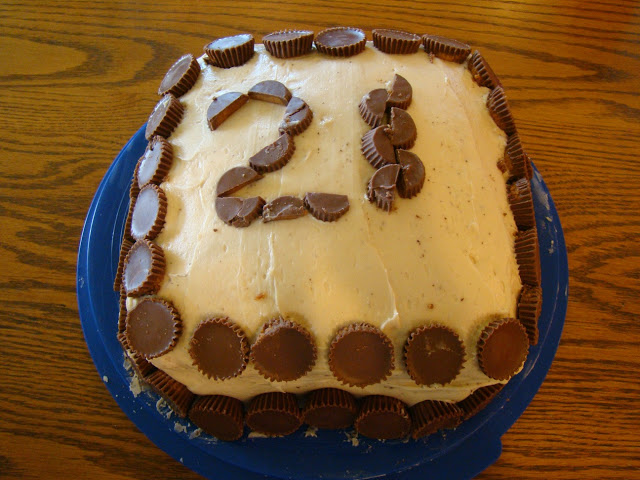 A few of his good friends helped us celebrate after church.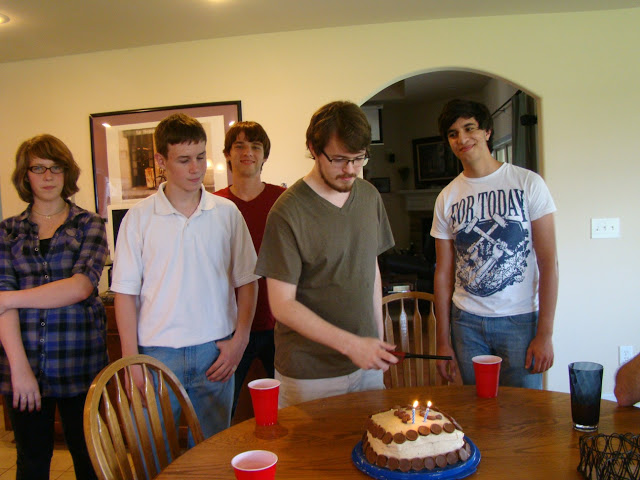 We only make this awesome cake when we have friends to help us eat it..
Reese's Peanut Butter Cup Cake
1 chocolate cake mix
Heat oven to directions on box.
Prepare 2 layer cake as directed.
Cool completely.
Cream Cheese Peanut Butter Frosting
12 ounces cream cheese, room temp.
1/4 cup butter, room temp.
1 teaspoon vanilla
6 cups powdered sugar
1/2 cup peanut butter
In a large mixing bowl, blend the cream cheese, butter
and vanilla with an electric mixer until smooth.
Add the powdered sugar and peanut butter and mix until smooth.
To frost the cake, place one layer on a serving plate.
Spread 1/4 of the frosting over the top. Place the second layer on top.
Spread the remaining frosting over top and sides of the cake.
Do you keep calling your kids "kids" when they become adults?
Should I be calling them our young adults?
James loves to serve
@ church
@ his job
and sometimes..
@ home, too.
We are so blessed!
Jenny