Joel is the proud new owner of a Nissan Sentra.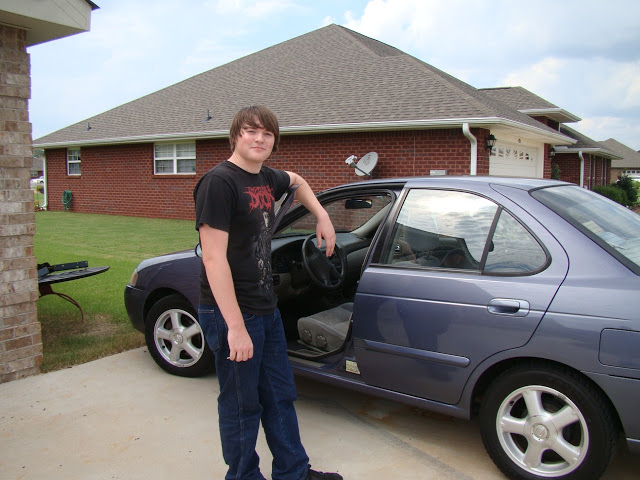 Only thing is he doesn't know how to drive it.
He passed his driver's test Thursday on his first try.
Good thing because we only had to wait in line SEVEN HOURS for his turn.
Why doesn't someone with a license know how drive their own car?
..because it's a stick shift.
It's been over 20 years since either Mike or I have driven a stick.
We hear it's like riding a bike. I hope so, because I'll be the one teaching
him how to drive it next week.. and I thought I was done giving driving lessons.
Joel's excited about learning; especially because he'll be
the only one of the kids who know how to drive one
and none of his siblings will be able to borrow/steal his car.
I have a feeling there's going to be a lot of begging.
Three down .. one to go… for now.
Love,
Jenny