Where's everyone going?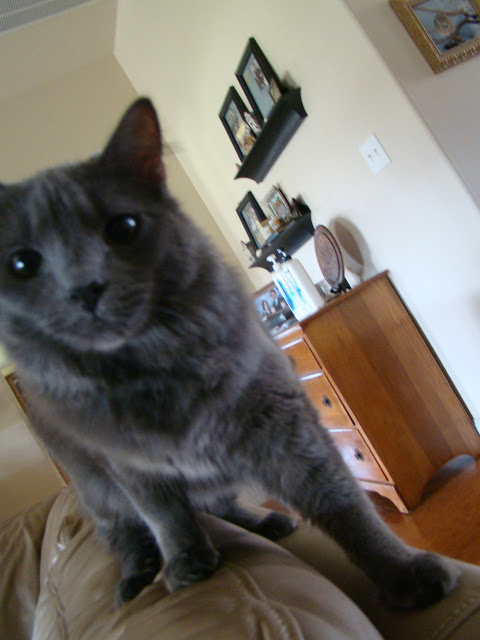 Off to work.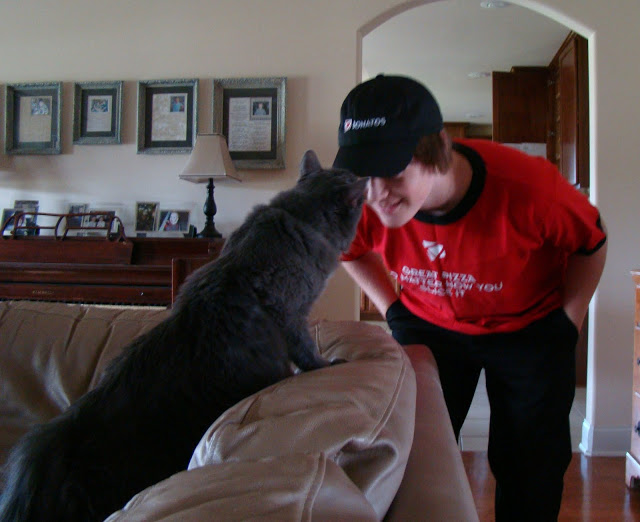 We are so happy all the kids got jobs.
Student unemployment is close to 30%.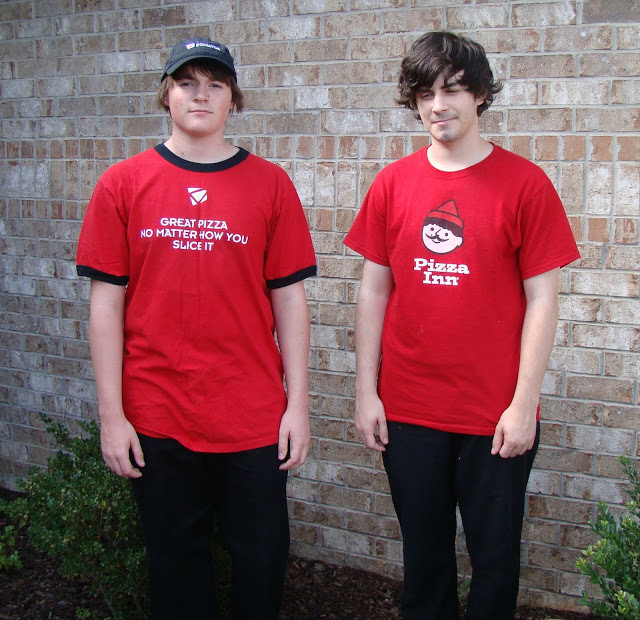 Joel picked up one of Josh's shirts by
mistake and took it to work with him once.
Luckily he had been rescheduled for a few hours
later.. so he had time to go home and switch shirts.
Don't think they'd appreciate him wearing
a Pizza Inn shirt at Donatos.
This is Josh's 3rd pizza place job.
His first was at Pizza Hut in FL.
Second at Hungry Howie's in Montgomery.
He knows pizza and will eat it everyday given the chance.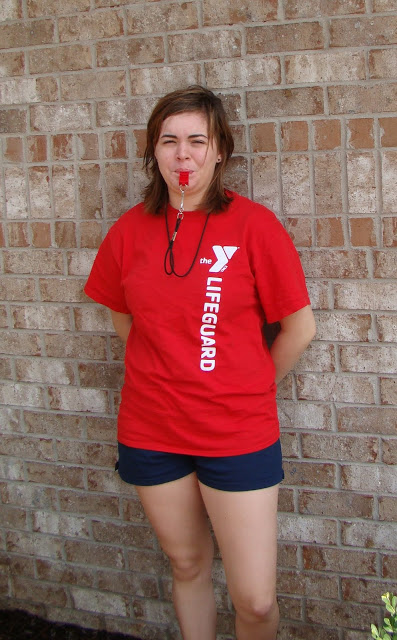 They aren't the only ones dressed in red.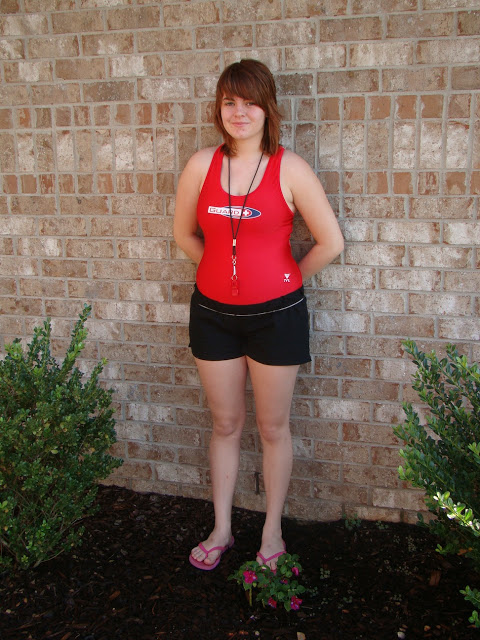 Judi wears red to her lifeguarding job, too.
She's working at a brand new YMCA about 20 min. south of us.
She loves that she gets to swim everyday.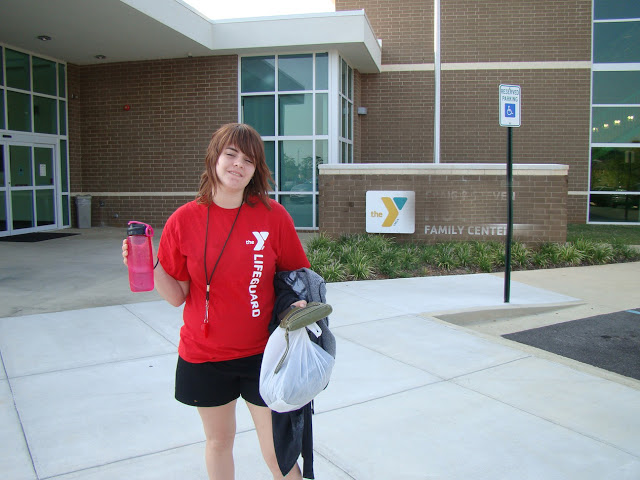 She and James wear shorts to work.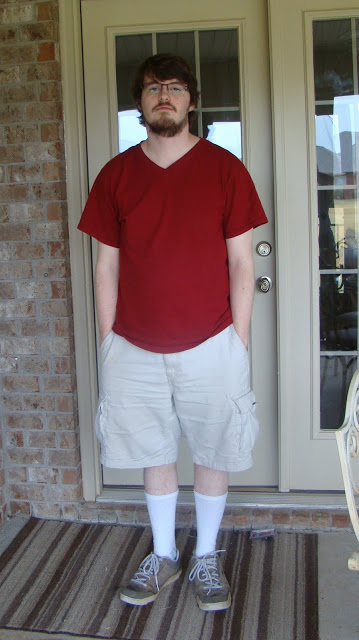 Red is one of James' favorite colors.
He actually wears whatever he wants to work.
No one would be able to do their job
without him running the tech department.
They are so glad to have him.
This is the first Labor Day that we've
celebrated where all our young adults have had jobs.
Last Labor Day none of them had one.
So thankful.