For my birthday week Mike took me to the
Talladega National Forest for a relaxing time away.
On our way there, we stopped at a new outlet mall
just East of Birmingham where I scored big time.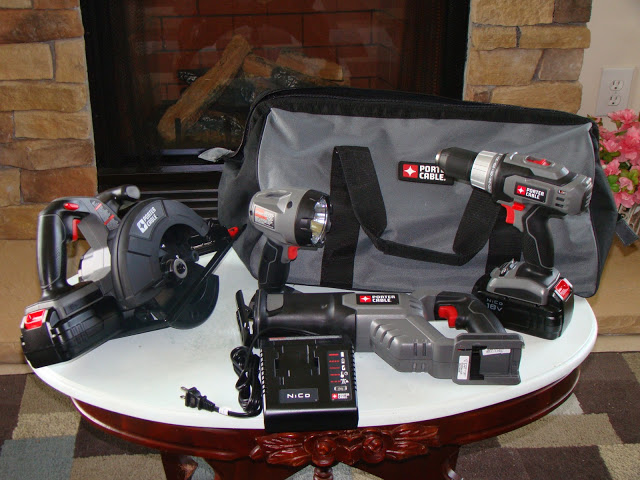 Got this new cordless tool set for $75 with tax
and some new dresses and slacks.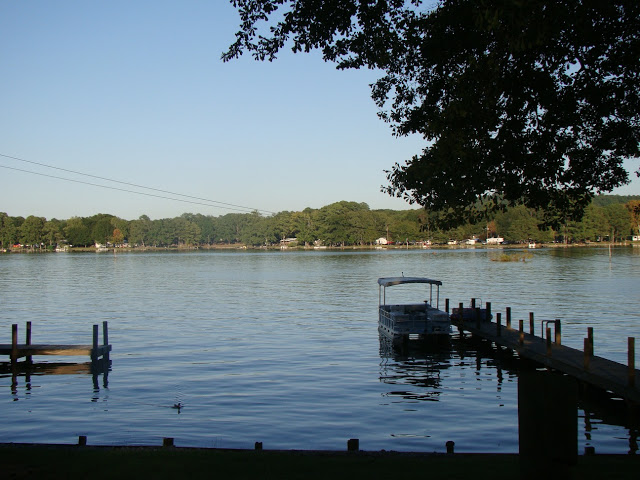 Saturday we went out to explore the area around a nearby lake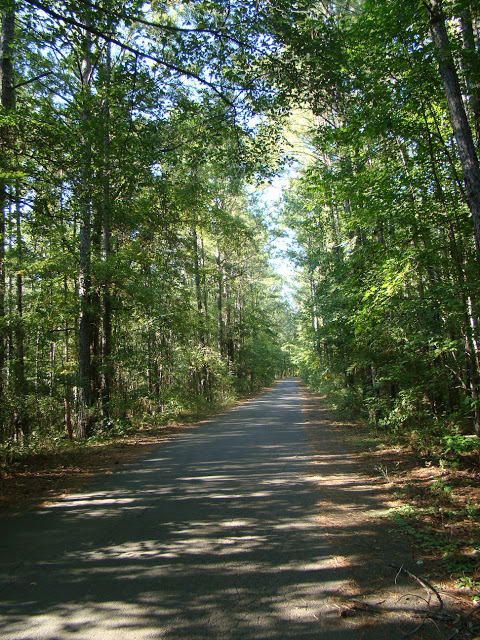 Gorgeous roads.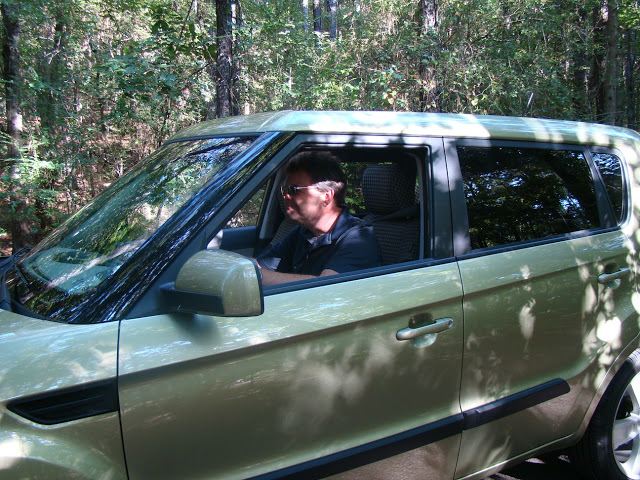 We took my car. Mike got an amazing 38 miles to the gallon one time.
It averages around 27 mpg.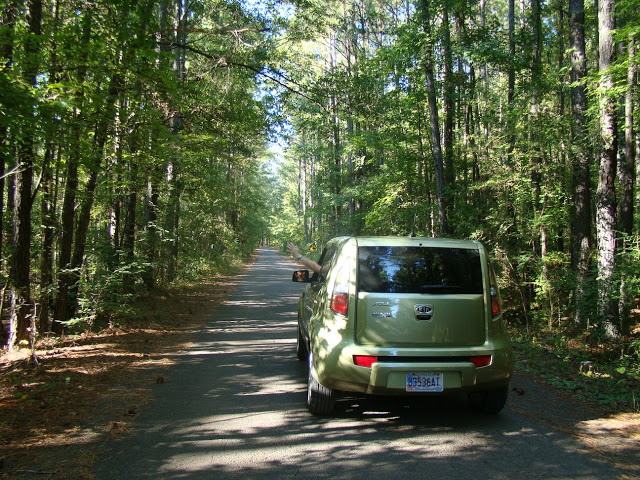 It's so cute. Doesn't it look right at home in the woods?
Sunday we went to Montgomery to visit old friends.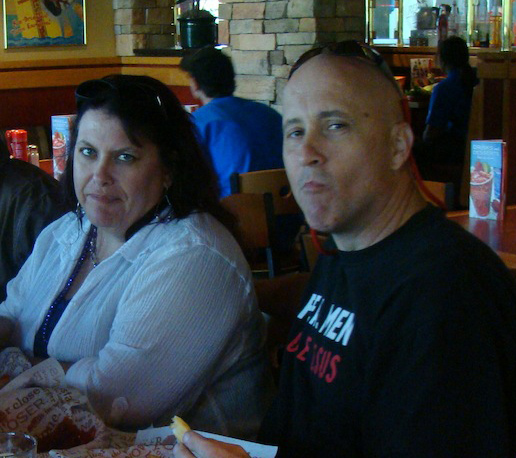 and their kids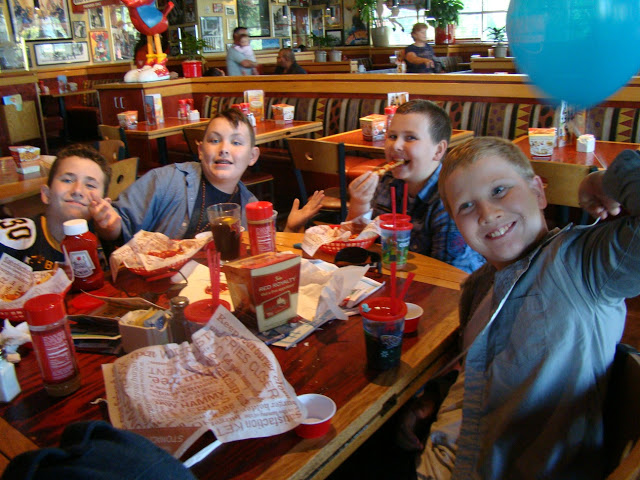 River's Edge Church was celebrating their 6th anniversary.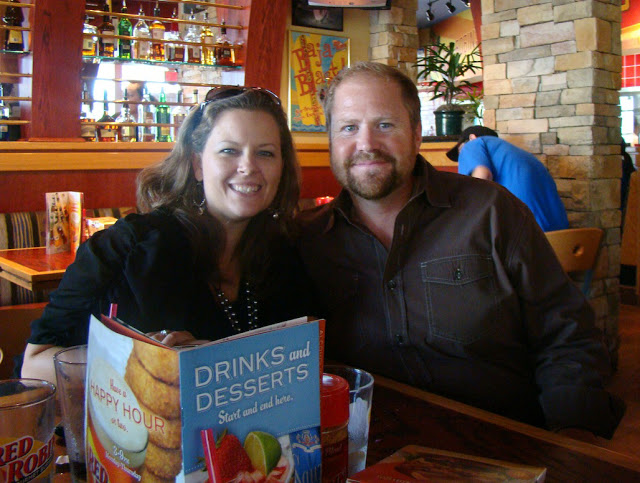 Red Robbin is our favorite place in Montgomery to eat with friends.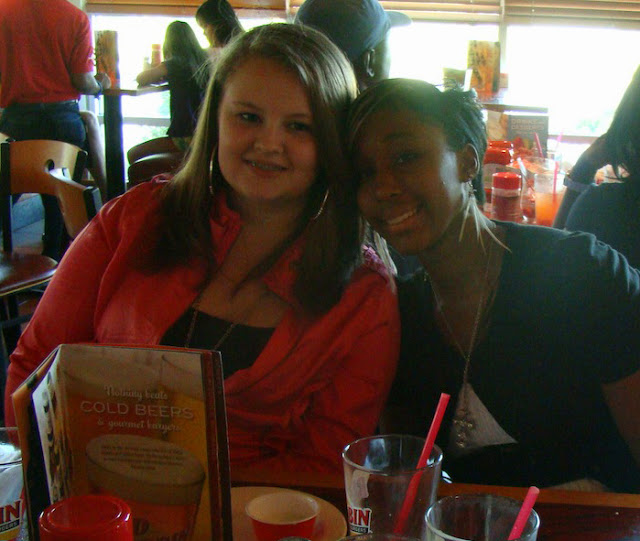 It was great seeing everyone.
Before going back to our time share we drove an hour and a half
to Shakey's to catch part of a football game and of course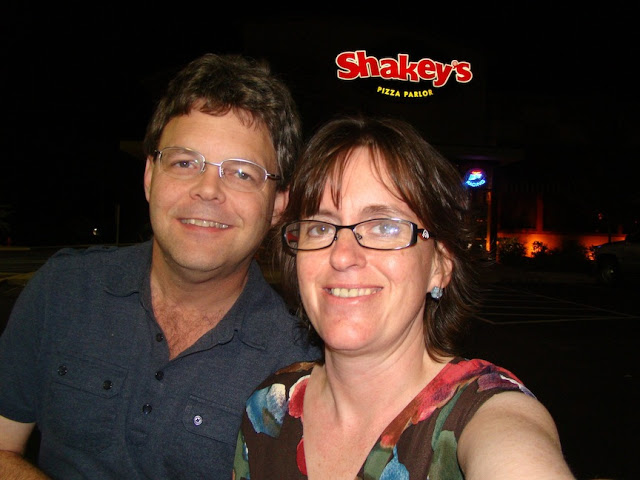 for some of our favorite pizza, mojos and chicken.