Saturday's forecast was pouring rain, but
God answered our prayers and after a short rain delay
Mike spent the day at the Cardinals game with his friend Russ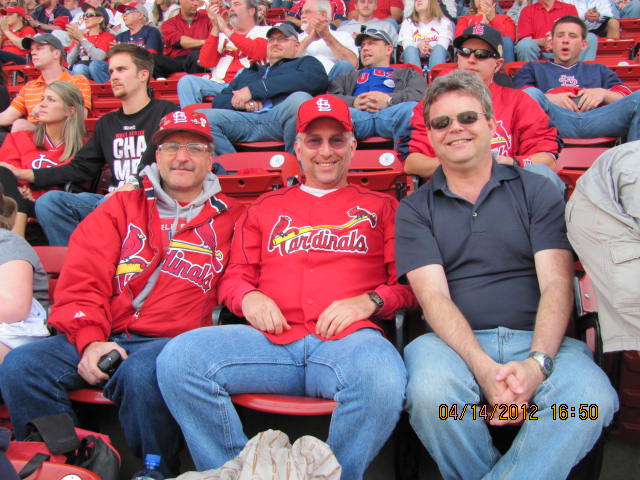 and James and I spent the day with my friend,
Ranae and her youngest, Caleb.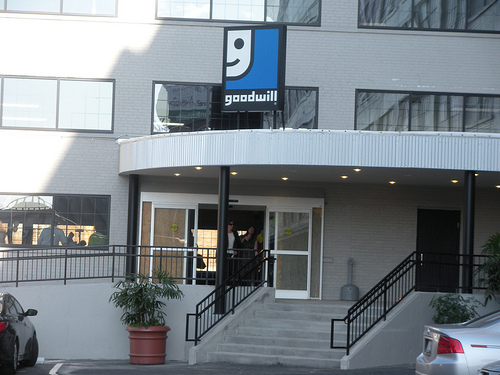 While waiting out the rain, we went to
Ranae's favorite store: the Goodwill Outlet Store..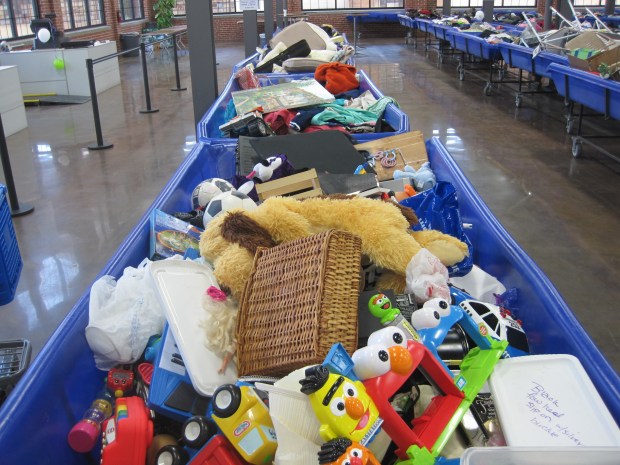 where they bring out carts and carts of stuff and sell it by the pound.
I bought 2 tops, a jacket, a skirt, a pair of shoes and shorts for just over $4.
After Chinese for lunch, the rain cleared up and
we had a beautiful day at the St. Louis Zoo.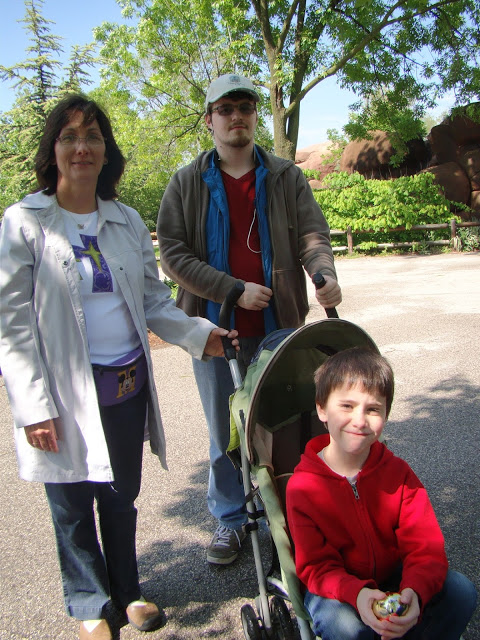 Ranae, James and Caleb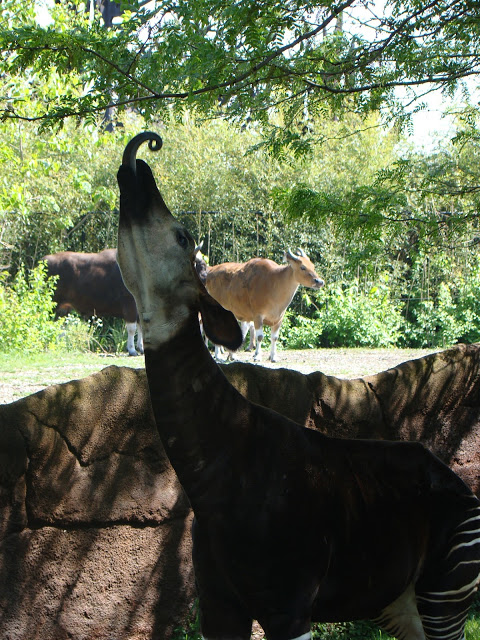 It took me 6 tries to get this picture of this Okapi with his tongue out.
It actually stretches out even farther than this photo shows.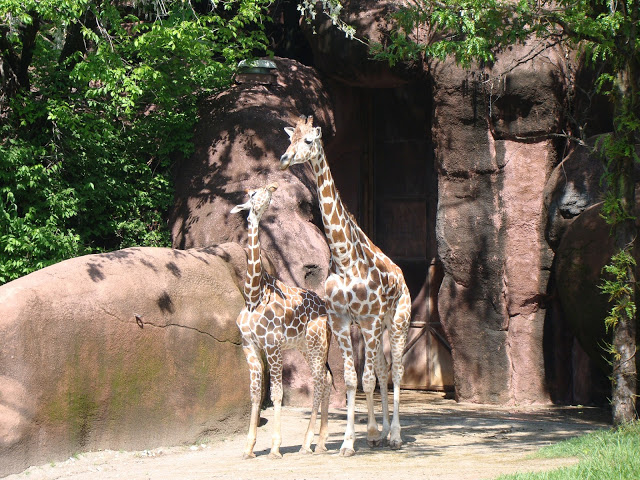 Giraffes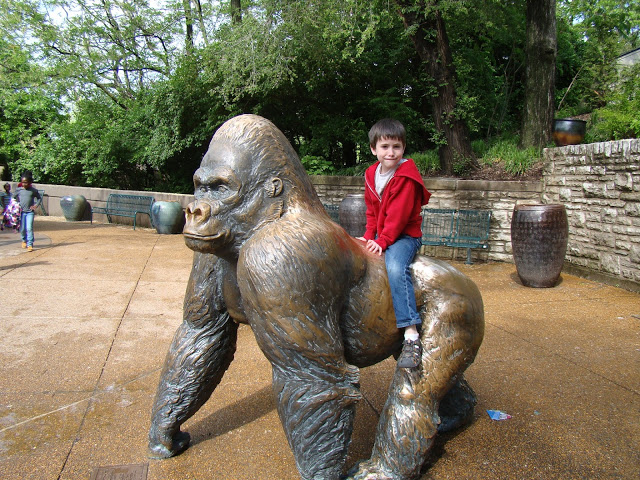 Caleb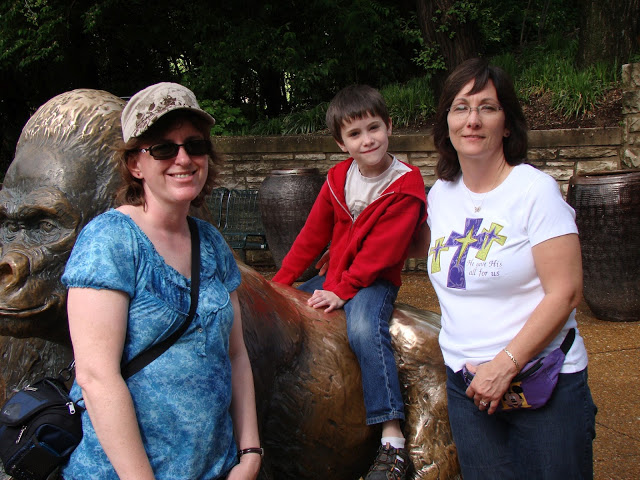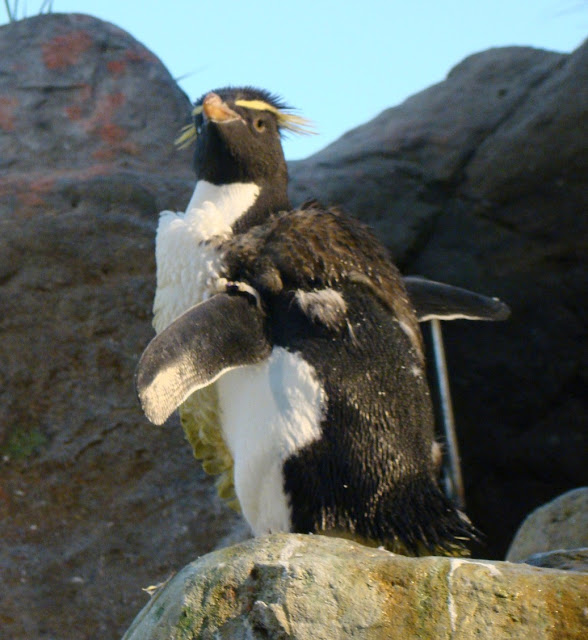 They had coolest penguin exhibit.
Cool.. as in a nice break from the heat and
cool because they weren't hidden behind foggy glass.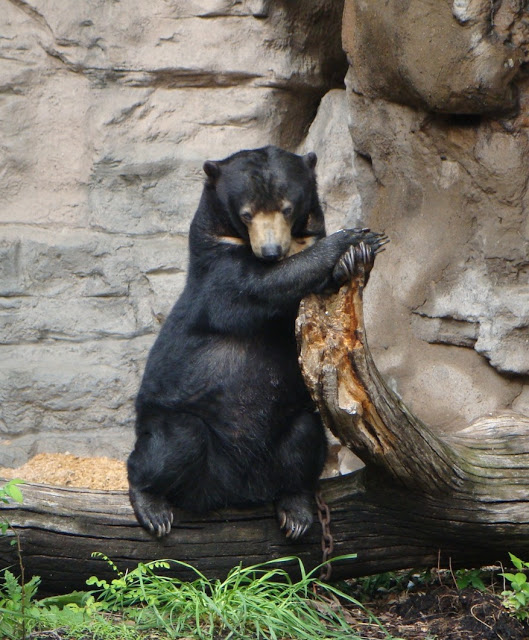 Loved the bears and the beautiful day
God gave us at the Zoo and ball game.
Love,
Jenny