The St. Louis History Museum is about
exactly that.. St. Louis History.
I thought that was kinda narcissistic to
have a museum that was only about your city..
until I realized how much history they had to tell.
The city was founded in 1764; making it almost 250 yrs. old.
The 1904 St. Louis World's Fair had a huge impact
on the city and honestly the world, too.
Over 60 nations held exhibits there.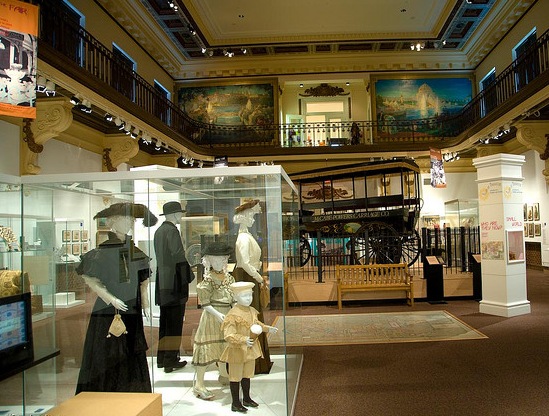 World's fair exhibit room.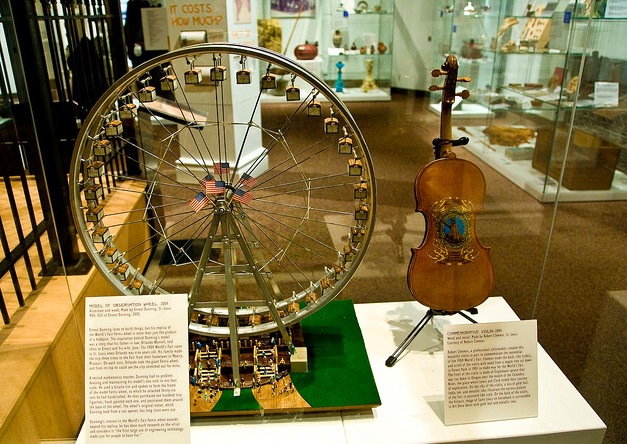 The Fair was held to celebrate the centennial of the 1803 Louisiana Purchase.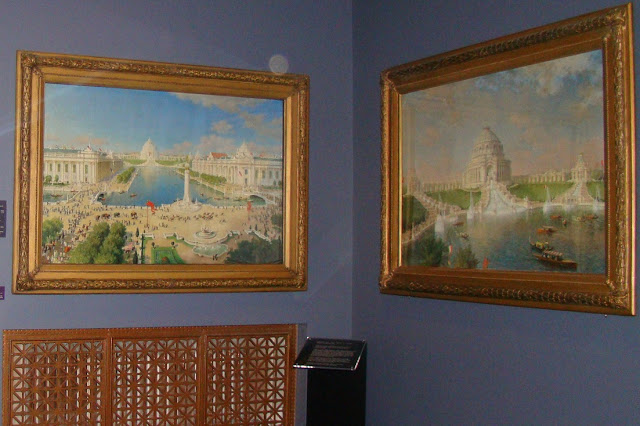 The History Museum, Art Museum and
many other buildings were built for the Fair.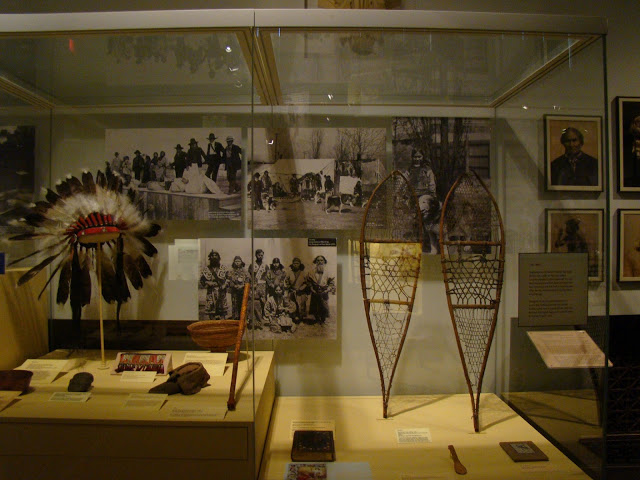 Native American Indians and Peoples from other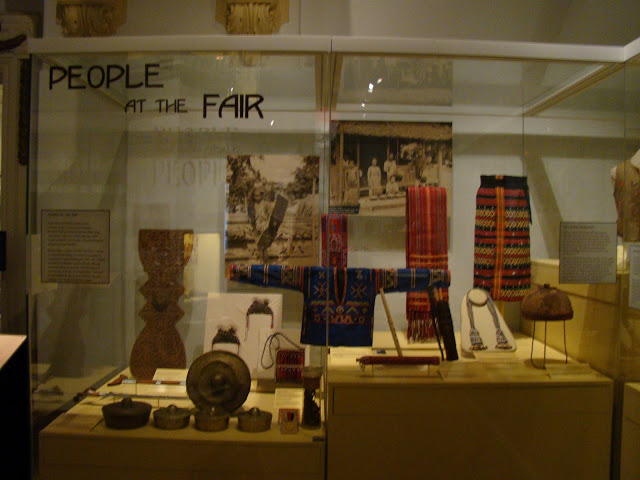 newly aquired U.S. territories were invited to join in the displays.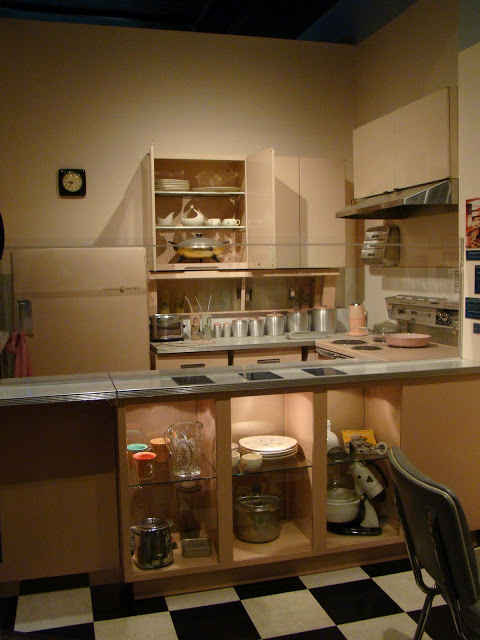 The museum had expanded a great deal since we had last visited.
Loved this pink kitchen. It reminded me of our house in San Antonio.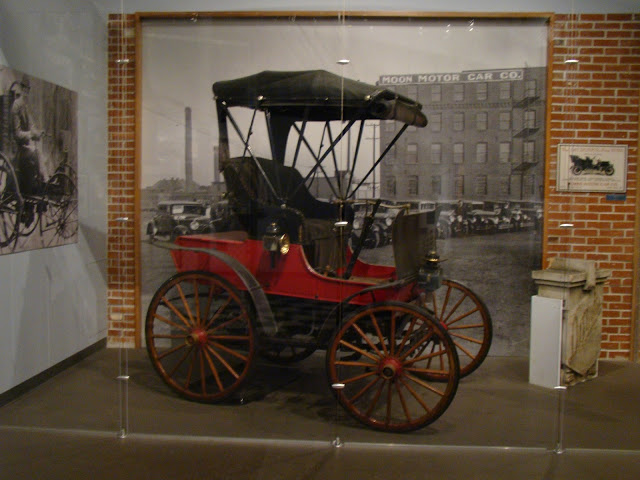 What is it about cars that is so appealing?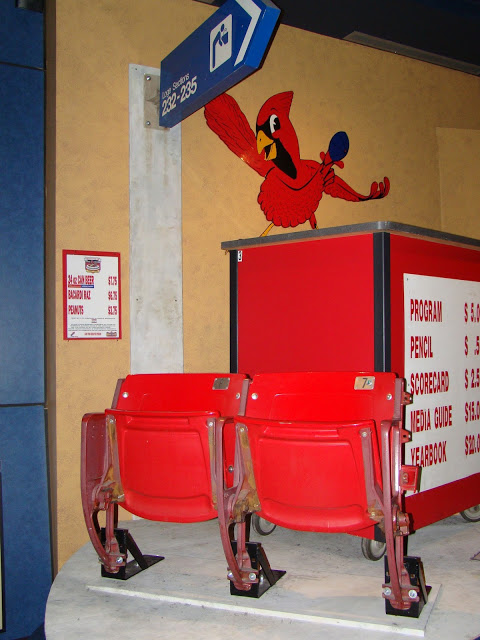 These chairs from the Cardinals old stadium could be
the very seats that we sat in last time we attended a game.
They are now a museum piece. Does that make us old?
Congrats to the Cardinals for winning the World Series last year.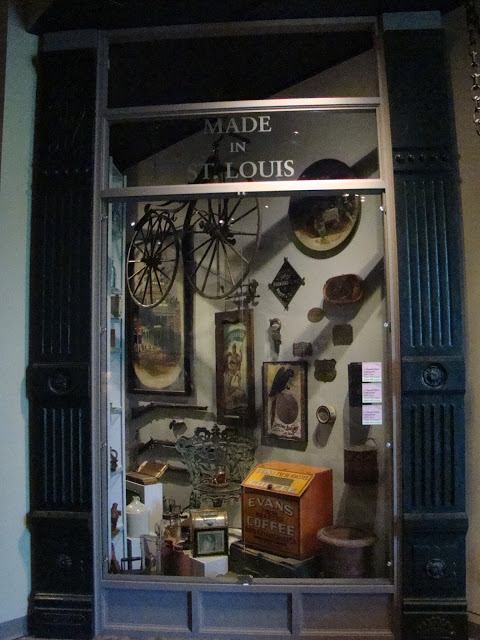 Things made in St. Louis.
I didn't get a photo of one of my favorite exhibits,
a lunch counter displaying the "sit ins" of civil rights movement.
I enjoyed the voice recordings they had of some of the participants
who told of their experience and why they felt compelled
to join the quiet protest. So interesting.. they were allowed
to shop in the store just not eat there.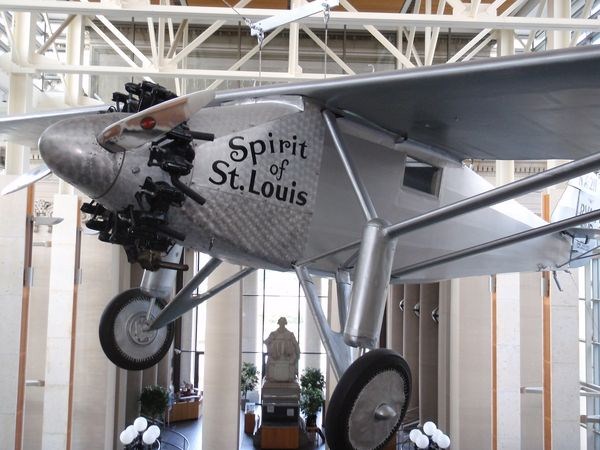 Seeing this replica in the museum brought on a little déjà vu.
We'd just seen the real one in D.C. a couple of weeks earlier.
The Science Center was one of the kids'
favorite places to go when we lived there.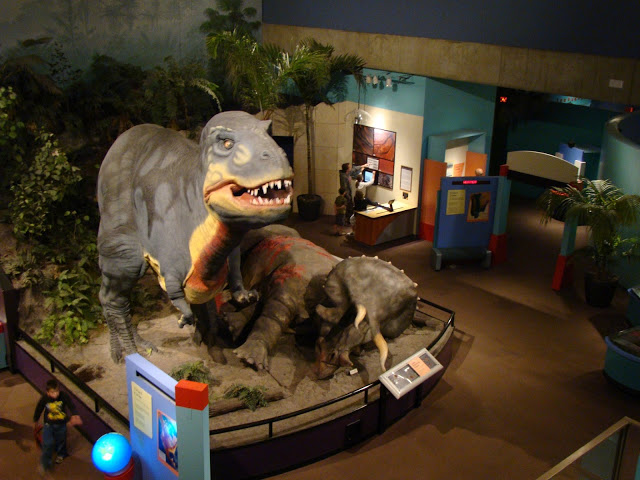 We used to spend hours at a time there.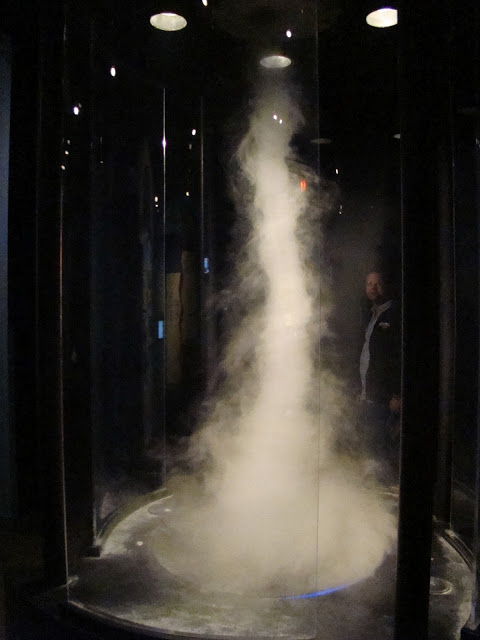 Playing with all the exhibits.. including this tornado exhibit.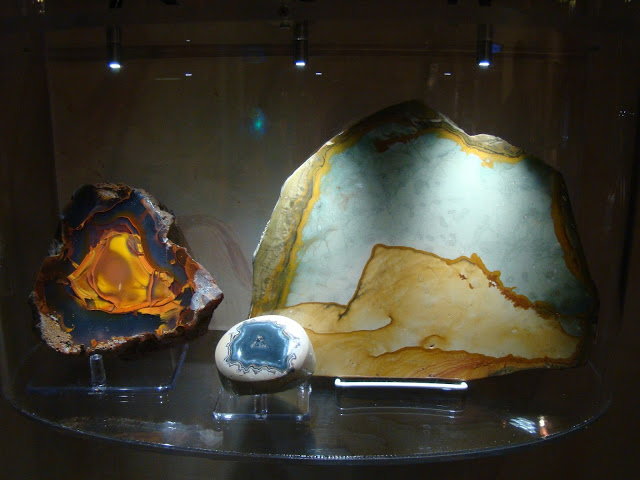 🙂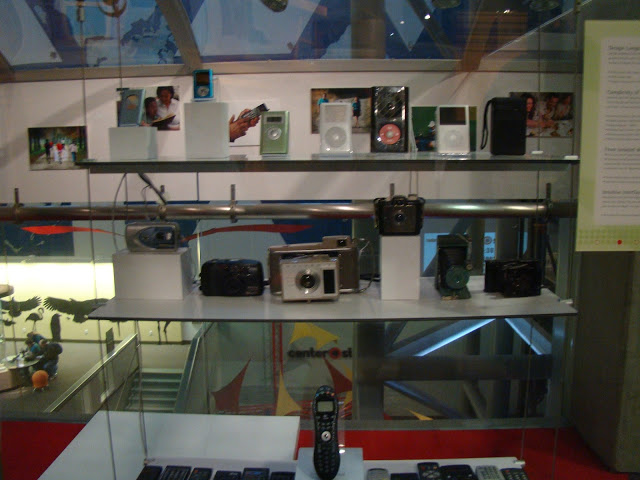 They had a bunch of new exhibits..
I thought it was funny to see my ipod photo in this display case.
This time we saw the whole Science Center in less than an hour. 🙁
Makes you miss having little kids.
Jenny