On Monday, my good friend, Lee Ann and her family met me at the
Natural Museum of History. 🙂 While Chuck took their precious girl to see
the butterflies, Lee Ann and I went up to see the precious stones.
I enjoyed it much more than I thought I would. Their collection was
impressive and I wished that Josh could have been there.
You could probably spend half a day just looking at their rocks.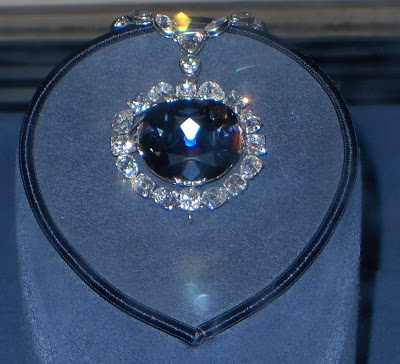 The Hope Diamond was the star of the show.
It's blue color surprised me.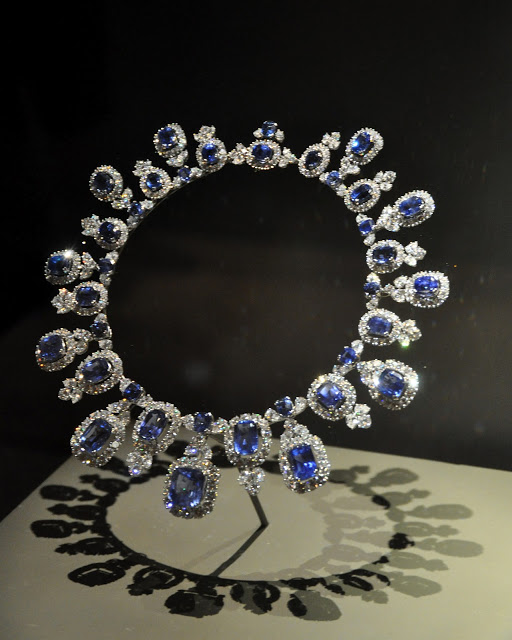 A sapphire and diamond necklace by Harry Winston – wow!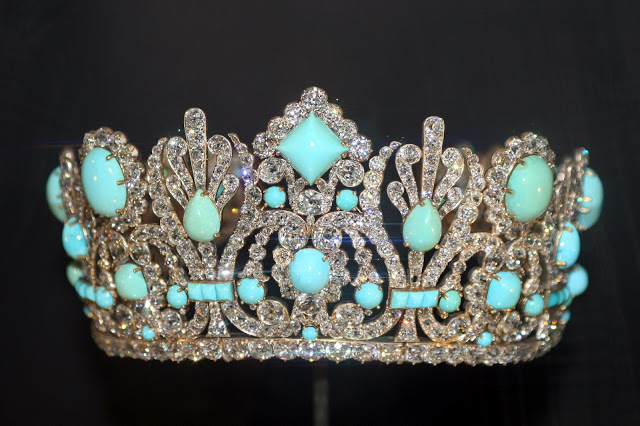 A diamond tiara and necklace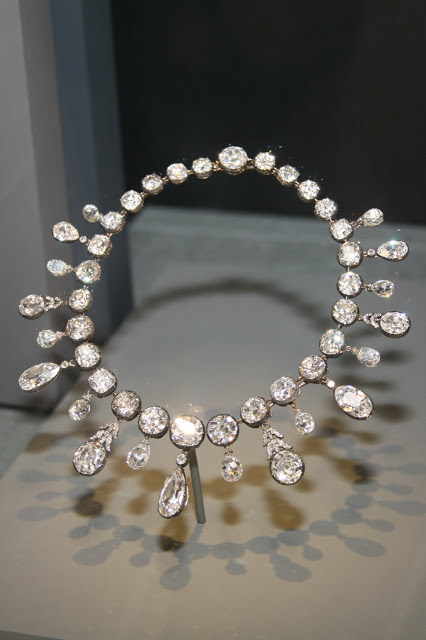 that Napoleon had made for Marie Louise.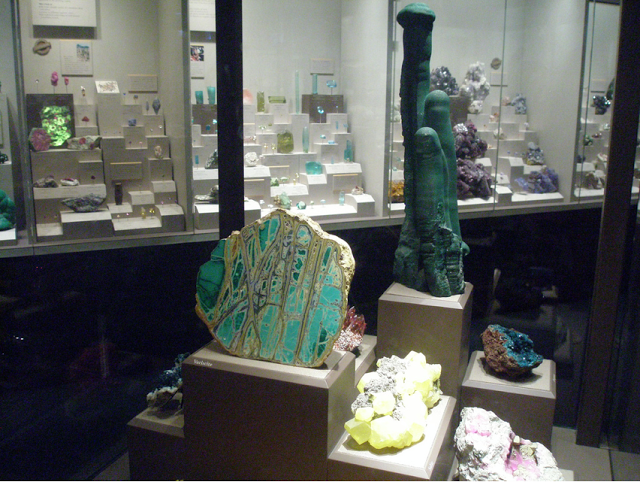 In this room, the stones were divided up by mineral; some left embedded
in the rock they were found in and some made into jewelry..
They showed how different impurities give the stones their color.
Did you know that rubies and sapphires are made up of the
same mineral they just have different impurities in them?
And if they didn't have any impurities they'd be clear?
All these museums have web sites where
you can see much of their collections.
http://geogallery.si.edu/
After lunch, we walked back up Capital Hill to the Library of Congress.
I thought I'd get to roam among the books.. but discovered
that only professional researchers are allowed in that part
of the library.. The part we did see was so beautiful that it was
well worth the trip. The hall is a work of art itself.
Thomas Jefferson sold his collection of over 6,000 books
to congress after the British burned their first collection.
Most of his collection also burned in a second fire..
but his detailed log of books didn't. So the library is
working on collecting copies of his original books.