Joel missed his turn had to come home through an unfamiliar part of town.
He stopped at what he thought was a 4 way stop sign, then took his turn to go.
The big truck didn't stop. Joel thought fast and moved farther into
the intersection so that the back door took most of the impact.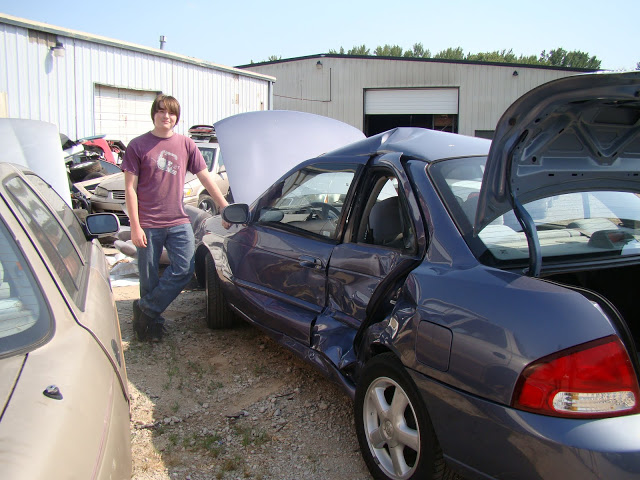 He rode in an ambulance to the hospital for chest pains.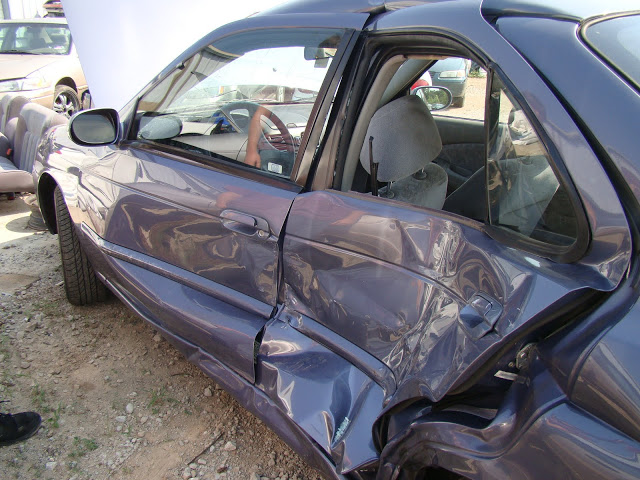 Next morning.. Not a scratch! Good as new! Thank you, Jesus!
And thank you, guardian angel!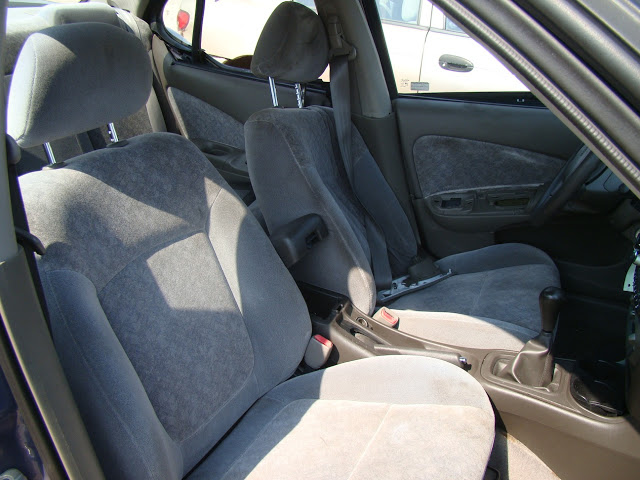 We can't always learn from our big brother's mistakes. 🙁
Joel is sad for his car.. it only lasted 10 days.
Mom and Dad are still recovering.
Anyone know of a cheep car for sale?