A few more details before the house hunting story…
Before telling Josh that we were moving, I knew I needed to arm myself with information on the colleges there. I jumped on the computer and looked up Huntsville colleges. I found one (UAH) that offers a graduate program in Josh's favorite field of study: Bio-genetics. It looks like a very good program. Also just recently a large Biotechnology Institute called Hudson Alpha moved to Huntsville (a possible place of future employment). They are currently working on a swine flu vaccine among other things.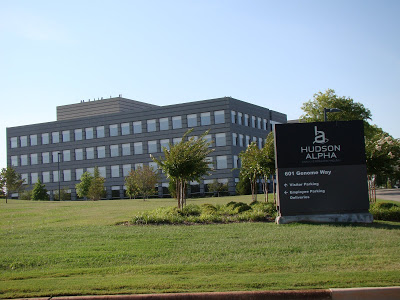 Josh responded to the news with just one sentence "When are ya'll leaving?" First I swelled with pride at my Texan offspring using the word "ya'll" so aptly. Then I was quickly over taken with fear that Josh wouldn't make this one last (I hope) move with us. I asked him to at least prayerfully think about moving with us and to look over the information I found.
I forgot to mention in my first moving post that a few days after Mike was offered the job in Huntsville everything fell apart at his job in Montgomery. Some higher ups decided that his office was redundant and to cut all the leadership positions (including Mike's and his two bosses). Only a few people there were going to actually be able to relocate to another office in Montgomery.. everyone else was going to have to find a new job, house, life… We were so relieved to have the Huntsville offer and praying all the more that the job would workout.
The move began feeling more like God was yanking us out of the pit.. and thrusting us into "Rocket City" than normal gentle leading. The office in Huntsville was anxious to have Mike start and got the initial paper work done at lightening speed. We had three buyers in just one week. Josh was granted favor and was able to transfer to UAH even though he was one credit short. Mike just happened to have scheduled months before a 2 week class in Huntsville. He was able to get some preliminary house hunting done in the evenings after class and keep me up dated via the internet on our choices.
It takes a while to get acclimated to a new city and find out where what is, how long it takes to get from here to there, and where a good area to live is. Mike worked really hard to study the situation and to try to decide what was most important to us in finding a house. Location is always key. This time we needed to not only to be a reasonable commute from work but also from Josh's college. Together we cut his list down from 60 to 10 houses for me to chose from.
I drove up for the weekend in between week one and two of his class. We went to see Mike's top 10 or so houses and in the end didn't have peace about any of the houses. They were either too run down, not in a good location or too expensive. We were very discouraged and very apprehensive about making a bid on a house that would eat up most of Mike's new raise.
Sunday was our last chance.. Mike had to start back to class on Monday and I needed to get home and get ready for the movers. We decided to check into building as a last resort. We had seen a new home on the opposite side of town from where we wanted to live that we liked and decided to try searching on line for other neighborhoods by that builder. We found a neighborhood that was about a mile West of where Mike had decided was as far as he wanted to commute. We drove to the model home after lunch, but they weren't scheduled to open for another hour. So we drove by our top three houses one last time; one that was too expensive, one in a bad location and one that was a steal but that would need more repairs and upgrades than we could afford (the master bedroom had a mauve bath tub, tile, countertops etc… and the kid's bathroom hunter green).
We've never built before and it was a scary thought. We knew nothing about building a house. We were afraid that the price would start out looking good but then rise over our heads in hidden cost. We sat down in a model home with the builder's representative and asked all kinds of questions. Cheryl was very kind, patient, and helpful with all our questions. She had been working with the builder for many years and had a house in the neighborhood herself. So much info to cover in so little time. We left with our heads swimming to go look at the lot we thought we might like by the "lake".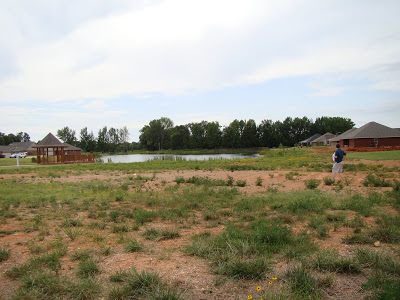 Mike at peace on our land.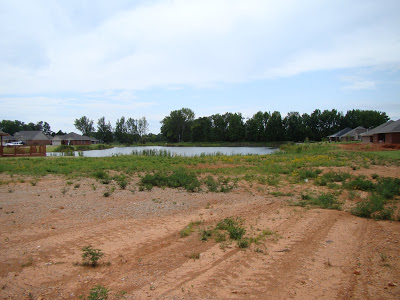 As we stood on the lot I felt peace and joy over take me. All of Mike's concerns about the commute, money, temporary housing and storage disappeared. He was like a whole new person. I wasn't sure what to think about the sudden change .. but we had finally found the peace we were looking for. We fell in love with a piece of land. We called Cheryl and asked her to hold the lot for us and made an appointment for the next day for me to work out the details.
That afternoon Mike and I took the mini sketch of the house and all our notes back to the hotel and studied all our options and prices and made an incredible number of decisions from where and how big we wanted the master shower to be located to how to work out parking for a family of six.
Mike had to go to class the next day and I had to go with our realtor, my notes and our price limit in mind to communicate and get in writing everything we wanted in the house and to iron out all the details. I was so nervous. I prayed for God's favor and a confirmation. First thing out of Cheryl's mouth was that she had talked to the builder and that they were going to wave the $6000 lake lot premium because it was too small for the promised side entry garage and they would need to put in a front entry garage instead. God is so good!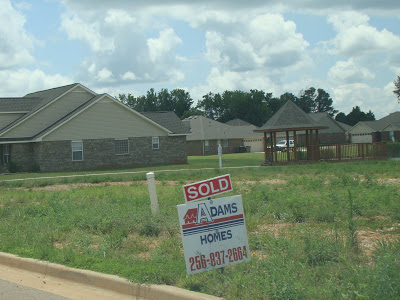 We went one thousand dollars over our budget and it won't be ready until Thanksgiving, but it won't need a bunch of repairs and will be 30 or so thousand cheeper than everything else we were looking at and it will be on the piece of land where we found peace. Mike said that God has so orchestrated this move that He even picked out the exact piece of land He wants us on. 😀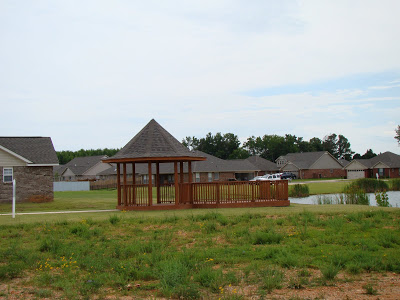 Neighborhood Gazebo.. one lot over from ours.