On Tuesday, Savannah had to go back to work and Mike, Judi and I
went to back to Disney and visited their California Adventure Park.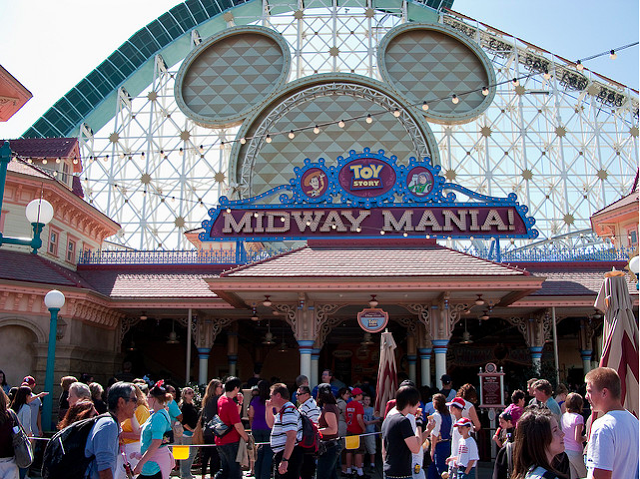 Our favorite ride was Toy Story Midway Mania. It almost always has at least
a 45 min. wait, no fast pass, and it's basically only a 4D video arcade game??
You have to try it.
Part of what makes it so fun is the competition between
the riders in your car to break as many plates, pop as many
balloons, ring as many aliens and gain as many points as you can.
We discovered that the lines were a little shorter
during the nightly water and light show
which was actually better than Disney Land's fireworks.
We stood in line around 2 hours for three 5 minute games.
The huge roller coaster behind it, "California Screamin',"
was our second favorite ride at California Adventure.
It's the second longest coaster in the U.S. and
what makes it really special is that it launches you
from zero to 55 miles an hour up the first hill in 4 seconds.
Even more fun the first time when you aren't expecting it. 🙂
Our two other favorite coasters in the Disney parks
were Thunder and Space Mountain. 🙂
Judi and Mike also really enjoyed riding down Grizzly River right
before the park closed; it was extra special after dark.
Mike spent Wednesday through Friday at his conference
while Judi and I spent Wednesday running back
and forth between the two parks for fast passes
and to ride our favorite rides one last time.
We shared some spicy jambalaya at the Blue Bayou for lunch.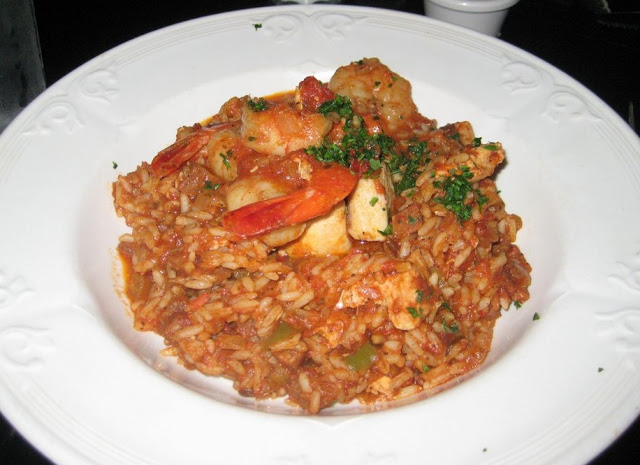 It was way over priced but has a nice atmosphere as
it overlooks the Pirates of the Caribbean boat ride.
On Thursday, Judi and I shared lunch at the Cheesecake Factory and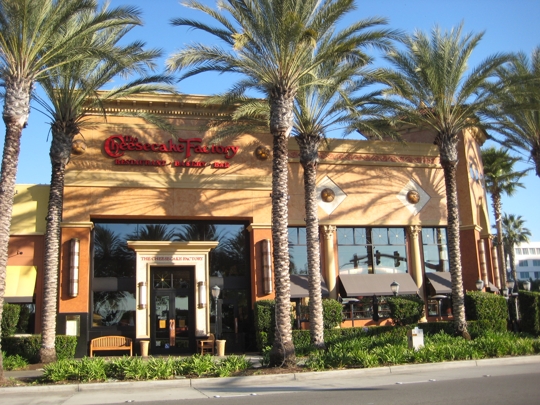 a piece of Kahlua Cocoa Coffee Cheesecake with a fudgy, brownie crust.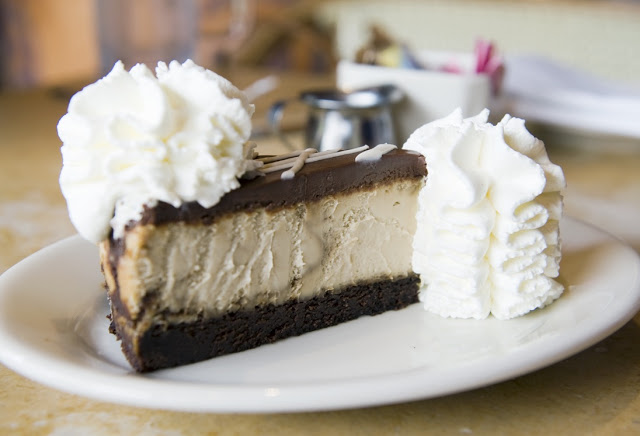 We were happy to be sharing the calories, and had more than enough to eat.
Then we walked three miles to our new, favorite outlet mall.
Judi actually asked Mike if we could move to CA so we
could live near this outlet mall. It was that awesome.
We bought a couple of new t-shirts; my flying giraffe glows in the dark.
And Judi's Paris shirt gains color sunlight (last photo).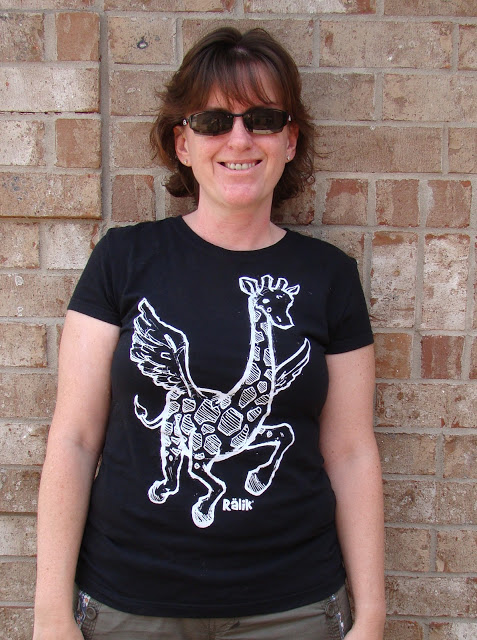 Friday was our girls day out with Savannah.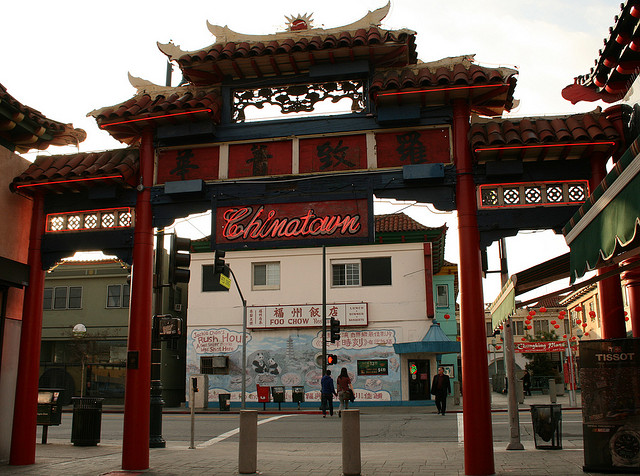 Savannah braved the traffic and took us to China Town for lunch and
shopping where Judi and Savannah found some cute black lacy shoes
and I bought a jade elephant necklace and bracelet to match.
Our next stop was Hollywood Blvd. where I was surprised
to discover that characters like Mikey Mouse,
Donald Duck and Kermit the Frog have sidewalk stars there.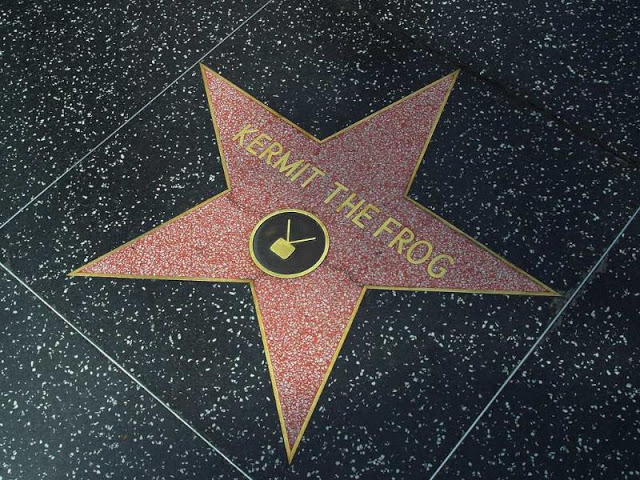 Then she took us to Universal's Citywalk where
Judi found the coffee shop that she'd heard so much about.
Defiantly better than Starbucks.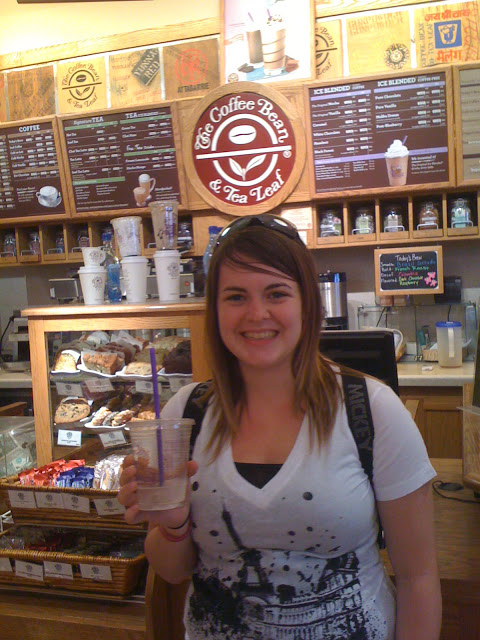 Before it got too late, we dove back to the mall across from
Disney Land for a little more shopping and dinner at
the Cheesecake Factory where we shared three appetizers
and a piece of Heresies Chocolate Cheesecake for desert.
It was so nice getting to spend so much time with Savannah.
We are so proud of the beautiful young woman she is becoming.
If we get to go again, we hope to spend some time hanging out
in her neighborhood and at her house with her dogs.
Love,
Jenny