To the right of my piano is this wall. The dresser is full of photos.
I re-did Mike's family pictures a few weeks ago.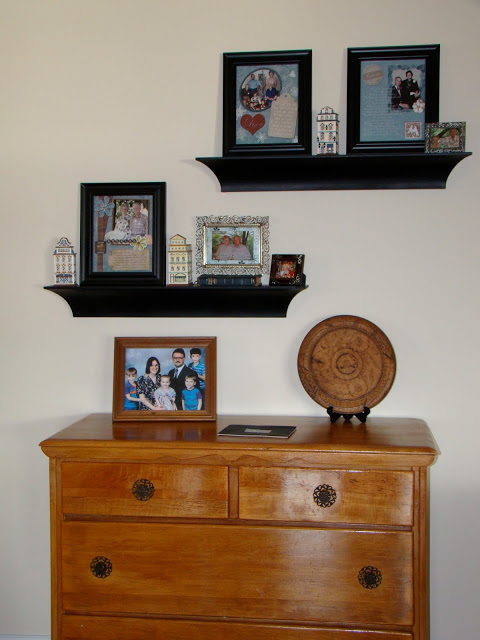 My book shelves are on the other side of the entry way (same wall).
I ran out of wall space so I put a few photos up there, too.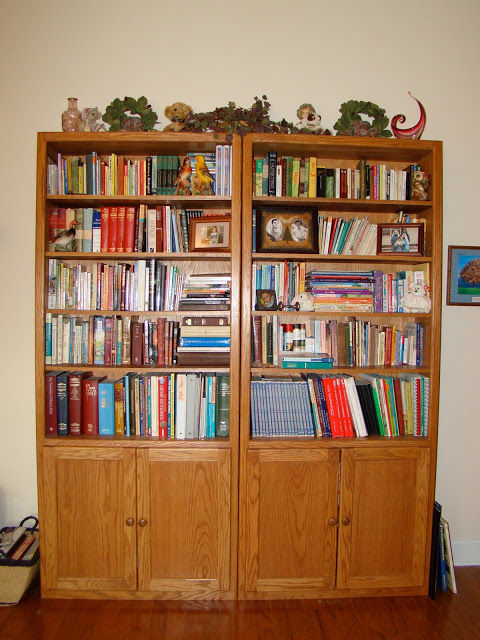 This is our living room fire place..
the fire place with the trees is in the "hearth room" connected to the kitchen.
I still like my painting from WalMart but I think this fireplace looks a little boring.
I've never gotten around to buying candles for my pillars.
If I ever get to paint, I'd like to paint the wall the fire place is on an accent color.
It's a little corner wall. See the ceiling lines?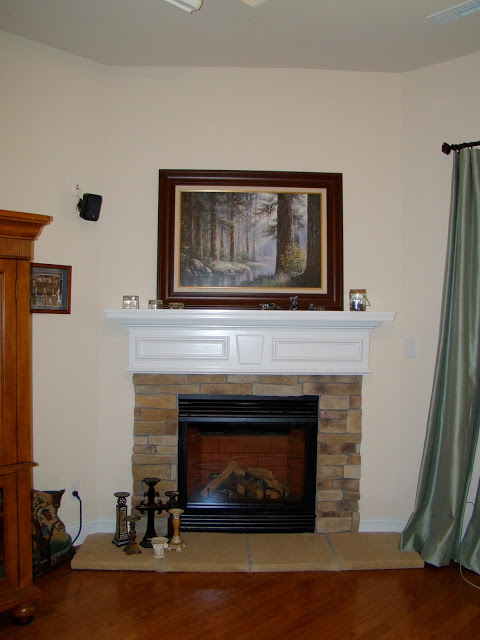 I need to take some wide angle views for you guys.
J