I spent Spring Break working on photos around the house.
I made these scripture photos of the kids for the hall of our last house.
They looked great there in their red mats and I love reading the verses over and over,
but ever since I hung them over the piano in our new living room
I've been very unhappy with them..
The frames looked dirty next to my builder's paint wall and
although I love red, most everything in this house is green.
I re-matted them in some scrap charcoal-gray mat board, and still didn't like them.
Then I saw some similar frames painted my favorite color green
and was inspired to buy some paint a few weeks back.
It took me a while to get up the courage to actually try painting them.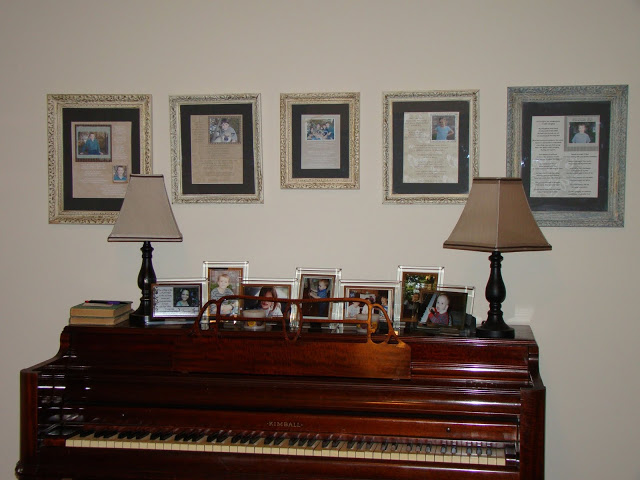 Before and Afters
It was a cloudy day and my picts could have turned out better.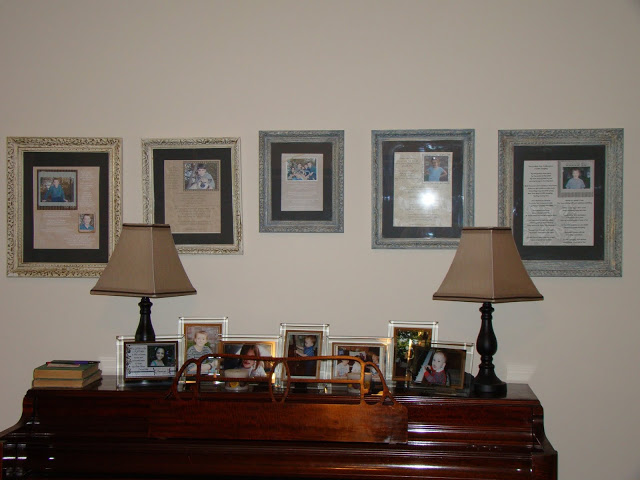 I watered down the paint quite a bit
then wiped off the bronze highlights so they would show through.
They don't quite look like the ones I saw but I like them much better now.
They go better with the wall and I think the pictures stand out more now.
I may regret painting them if I ever get around to painting some color on my walls.
I bought these glass frames for a dollar each last week.
I used as many pictures as I could find with a music theme.
I used Savannah's fb picture matted with this verse: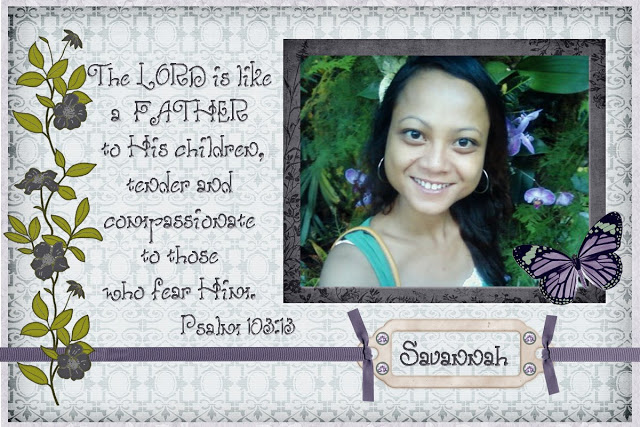 More house picts to come…