For many Christmases now, the kids have wanted only
two things: money and candy.
There were many early years were we only had five dollars for each from us,
but their grandparents aways gave them plenty for a nice Christmas.
When they were younger, we actually gave them
their money and took them to the toy store
before Christmas, so we could wrap their presents
and put them under the tree.
A couple of years we bought a family gift.. like a game system.
One year we went on a family vacation as our gift.
Two or three years ago we super surprised them
by shopping for them and sneaking their presents in
late one night while they were asleep.
They never even thought to look in our closet..
because we had never hidden gifts from them before. 🙂
We never have presents under the tree..
now that they shop on line after Christmas.
I think the last couple of Christmas mornings we just pulled stuff out
of Walmart bags and gave them to them. 🙂
This year I decided to be a little more creative
with their candy/money wrapping and made these gift bag tags..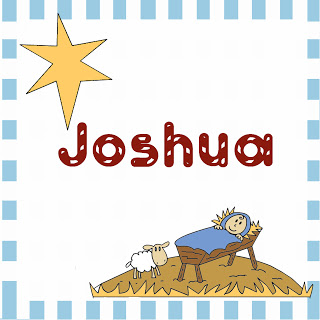 We discovered chocolate oranges a couple of years ago.
They instantly became part of the tradition.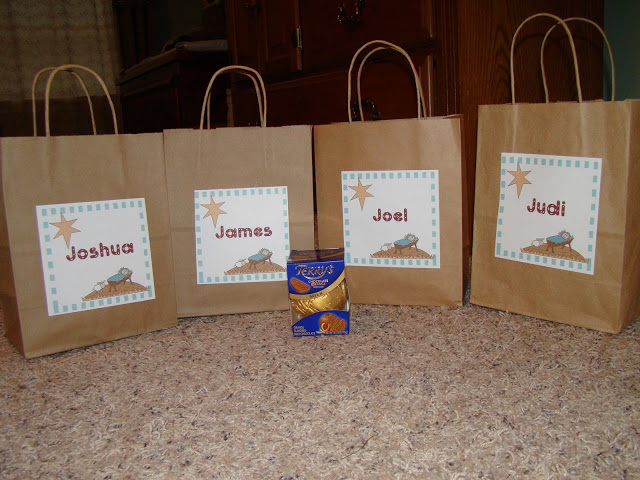 I made these money wraps for their cash yesterday.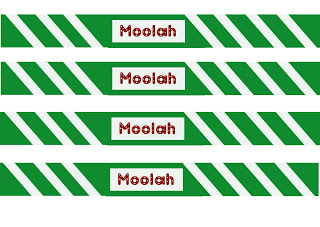 Most years I forget to go to the bank in time, and have to
write them an IOU. This year I actually got their
grandparents' checks cashed in 10's and 20's for them.
And bought them some things they needed like socks and gloves.
Judi's been a little confused by my redecorating everything
and insisted that we keep the candy cane buying tradition, too.
I didn't want them on my tree, so I put them on this wreath instead.
I usually buy 2 dozen so the kids get 6 each.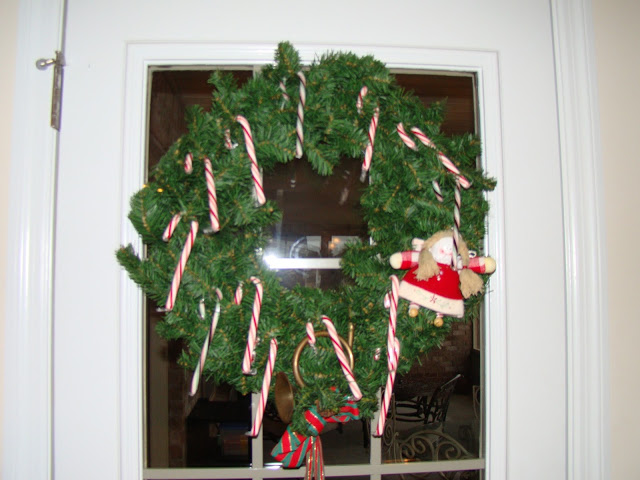 I made this star/cross wreath some time ago out of
the 4′ Christmas tree we had before inheriting my grandmother's
much nicer tree and some dowels and wire.. it fell apart.
I redid it this year with duct tape and twine.
It's much stronger now.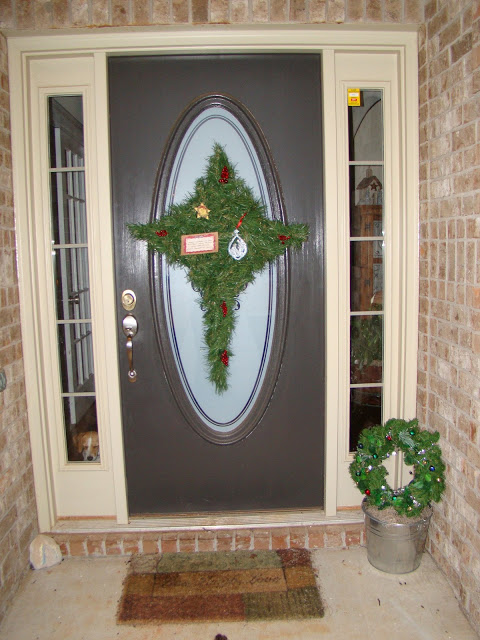 I put an extra wreath in the bucket I bought for my fall flowers.
The bucket needs a red bow.. doesn't it?
Back inside…
Have you seen this book? I really like it.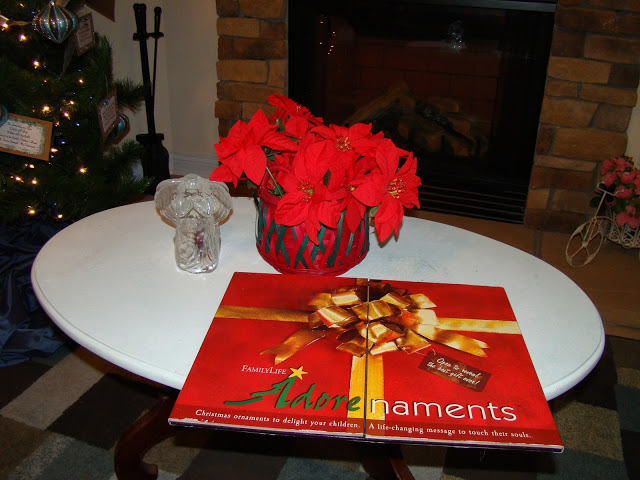 I had packed these glass ornaments (below) in our advent candle pillars
for our last move and didn't find them until this week.. (over two years later).
I haven't been together enough to actually do an advent devotion.
Maybe next year with the book above.
I decided they would be safer hanging here than on the tree.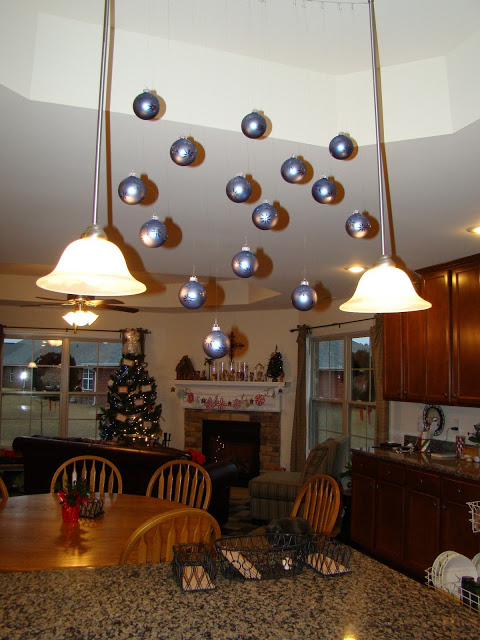 I hung them across some wire left over from my
names of Jesus ornaments with some invisible thread.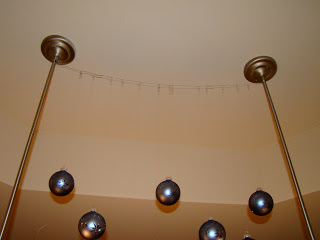 I think they look like musical notes. Even Judi thought they were cool.
They are the same color blue as the satin I used to wrap the tree.
Hope you have a wonderful Christmas.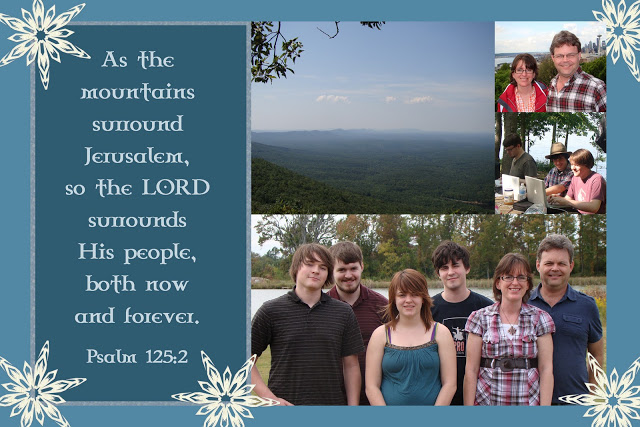 Love,
Jenny