Yum Fudruckers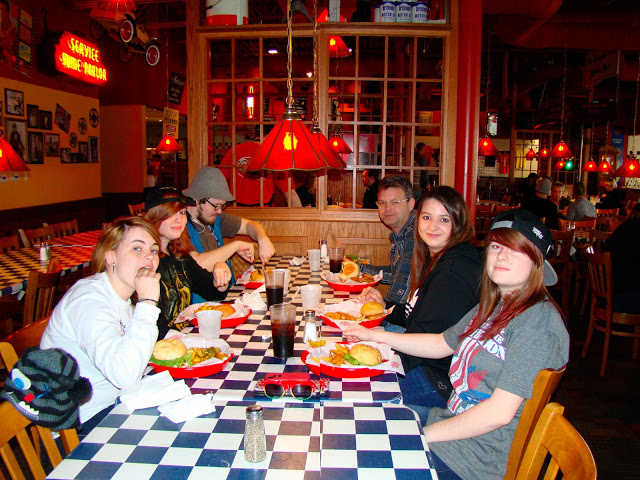 Judi, Miranda and James on the left. Rebekah, Nichole and Mike on the right.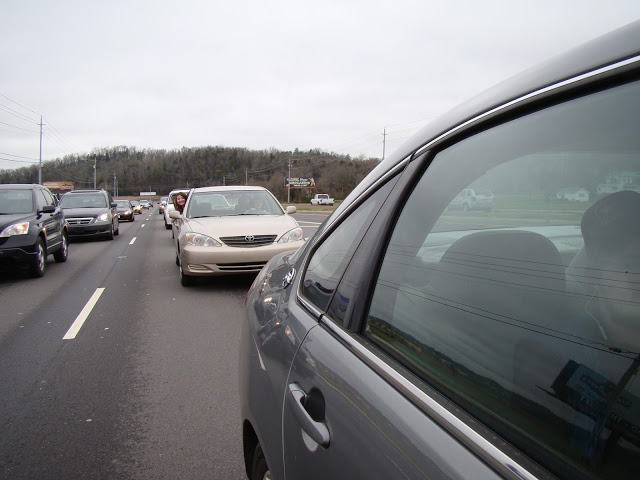 Girls in Judi's car following us bumper to bumper (the norm) in Pigeon Forge.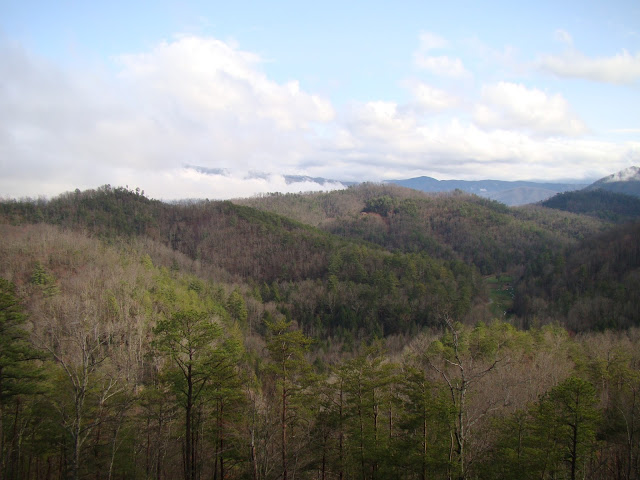 Our view Sunday evening.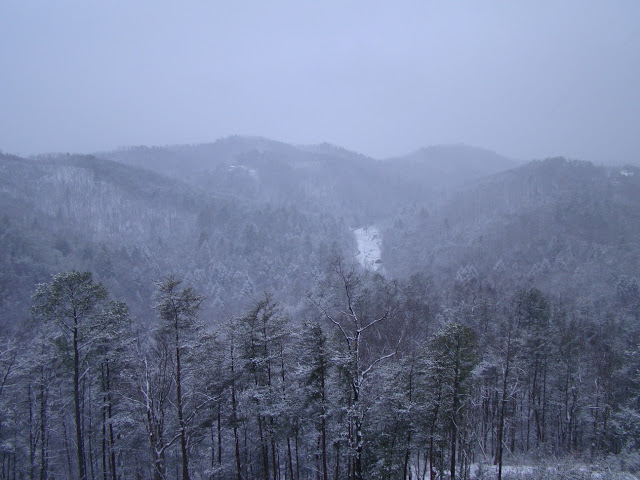 Our view Tuesday morning after 2 days of snow.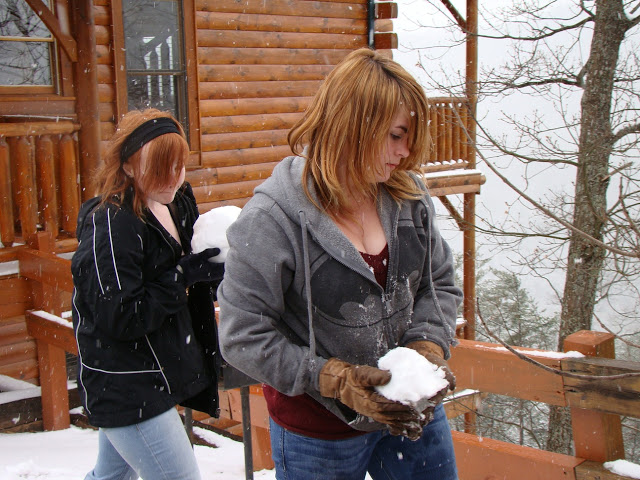 Making snow balls.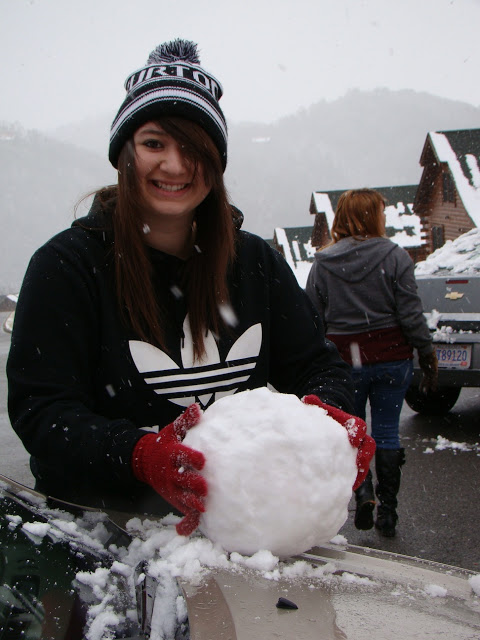 4 inches of snow on the cars.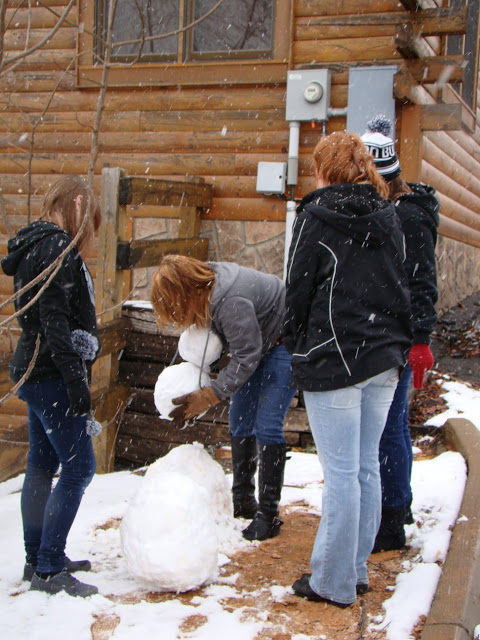 Which ball is smaller?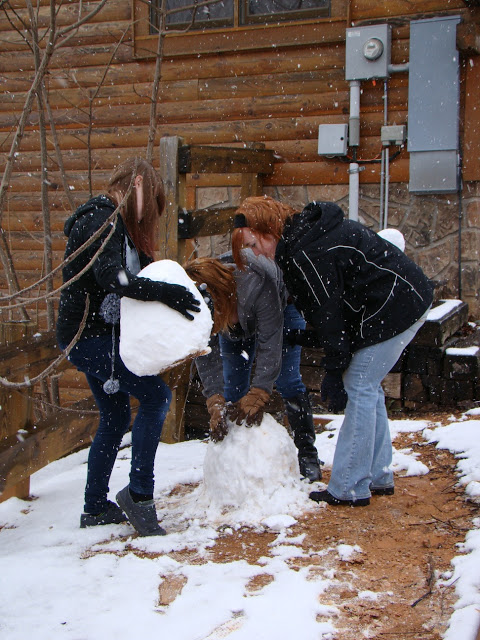 I think this one is.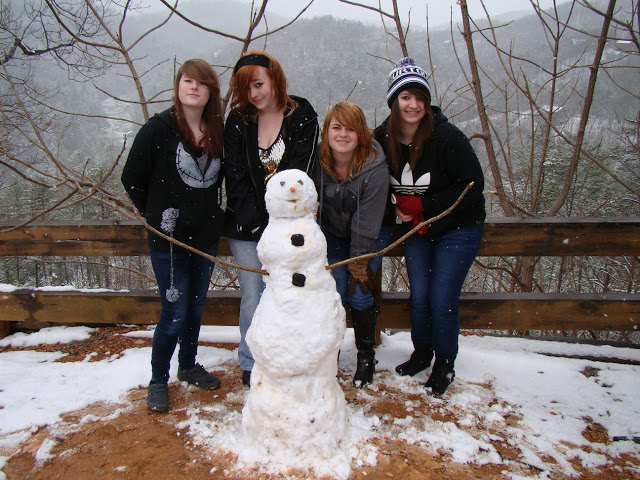 Our snow person.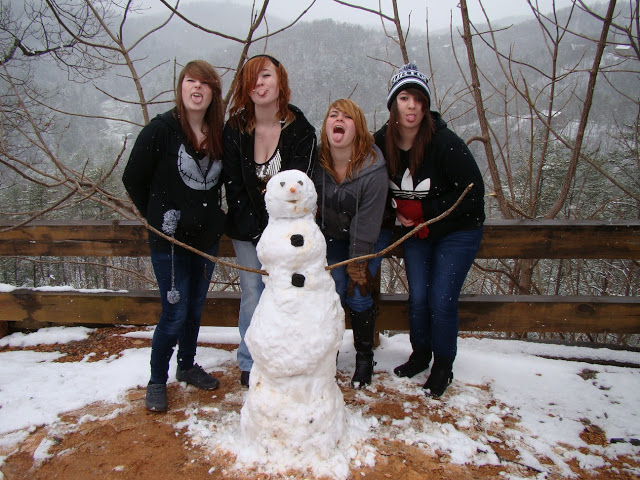 Our tongues keep popping out to catch snowflakes..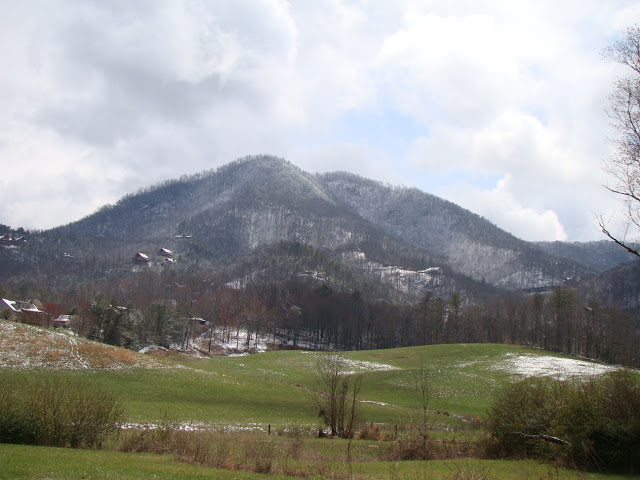 Mountain at the end of our road.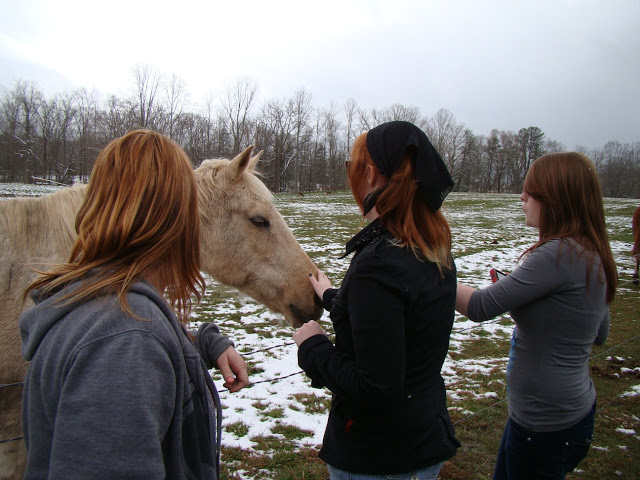 Friendly horses in Cade's Cove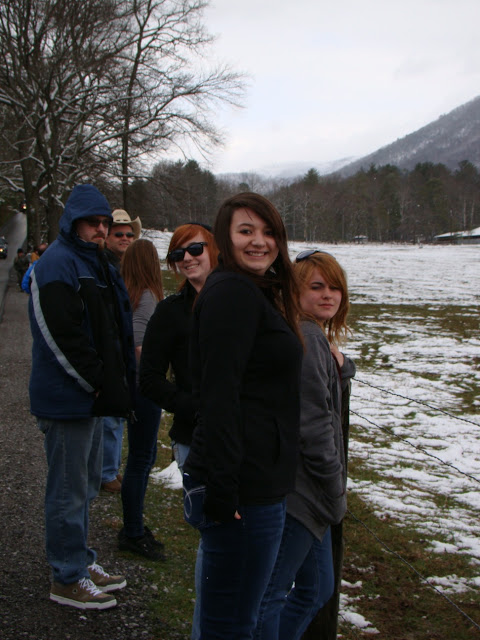 Cheese!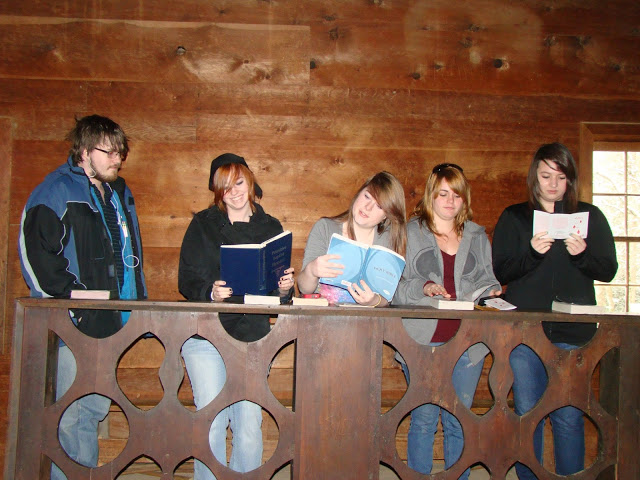 The church choir.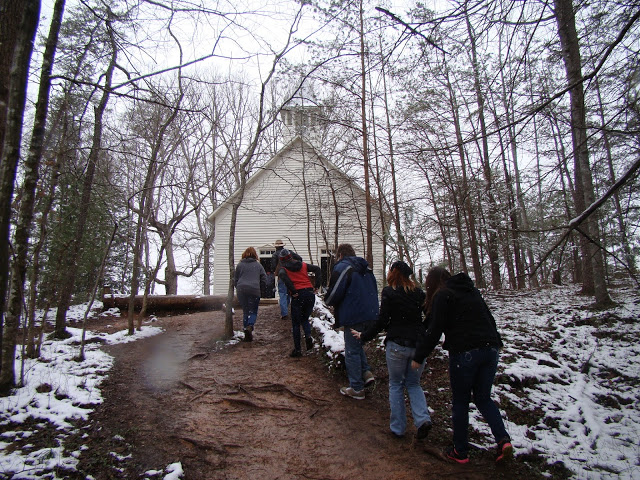 It was a little muddy..
James was computing while climbing the mud slide and slid himself.. ipad survived the mud. Judi said, "I have a towel you can use in my trunk." James asked, "Where is that?" Judi, "Attached to the back of my car." James wouldn't budge.. do involved in making sure his ipad was okay. Judi was so great that she marched down, got the towel and gave it to him… while the girls and I laughed at James for falling in the mud and took pictures.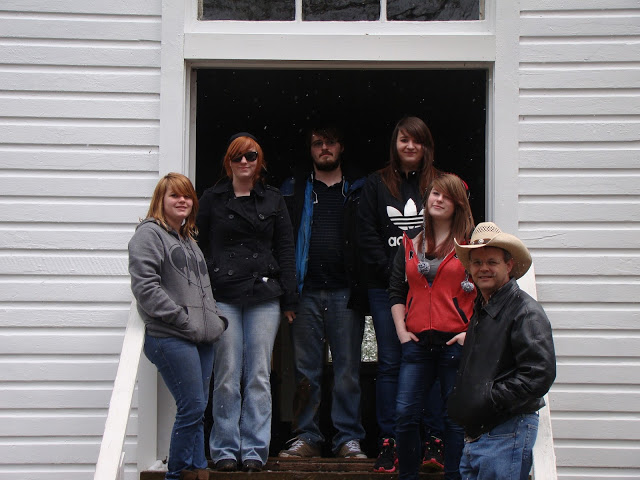 We are church goers.
Maybe my favorite snow picture.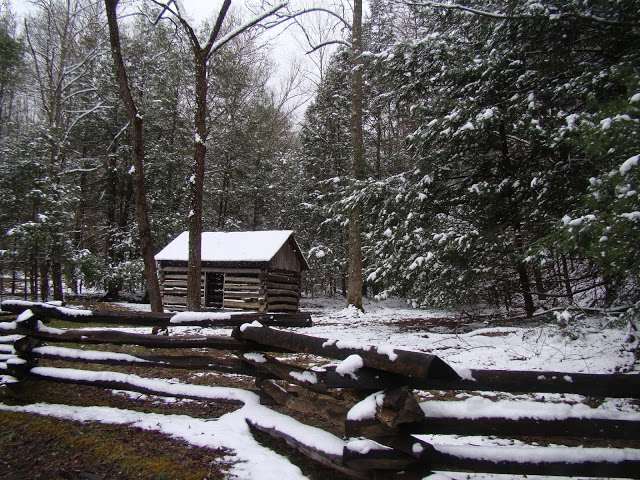 Or this one.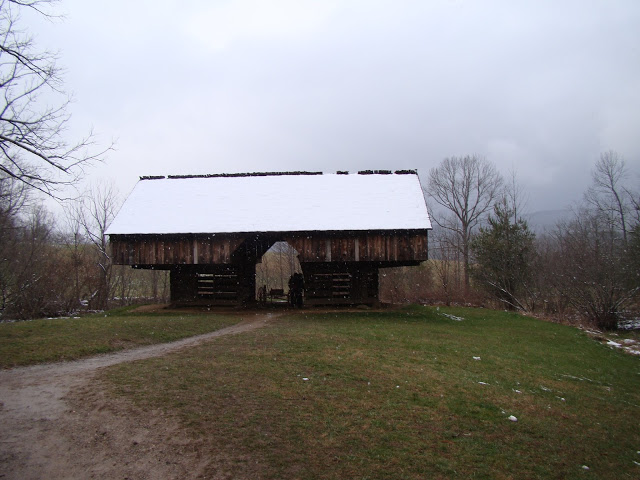 The barn.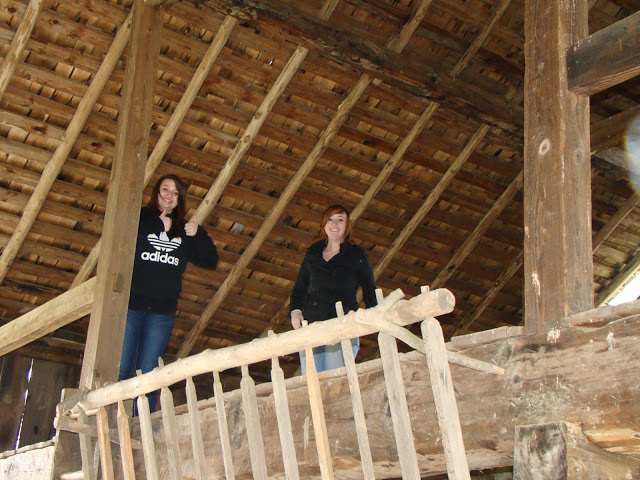 Girls in the hay loft.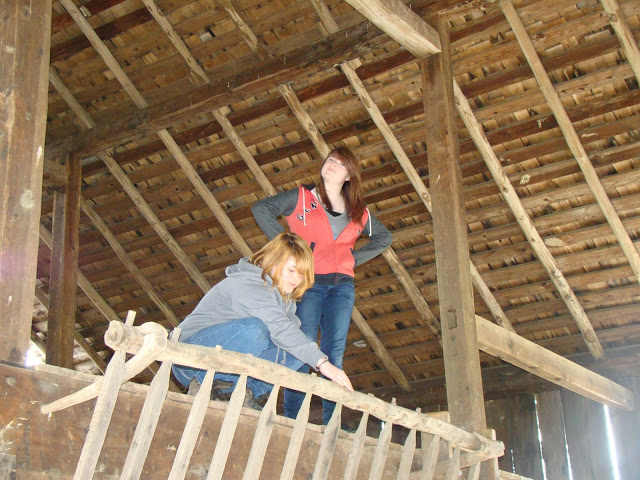 both sides.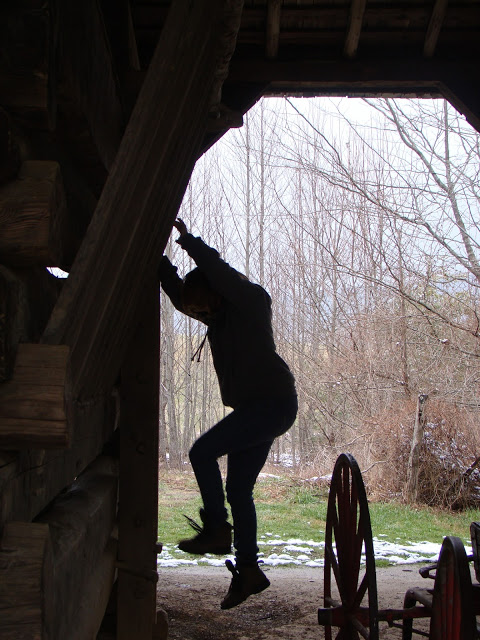 Jumping down.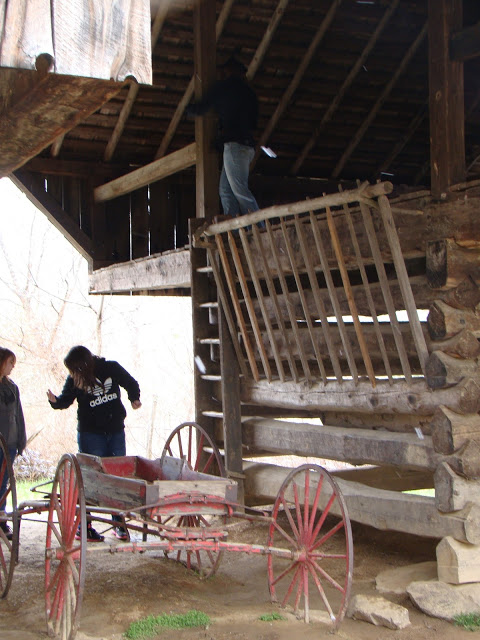 I got mud on my rear.. is that from James?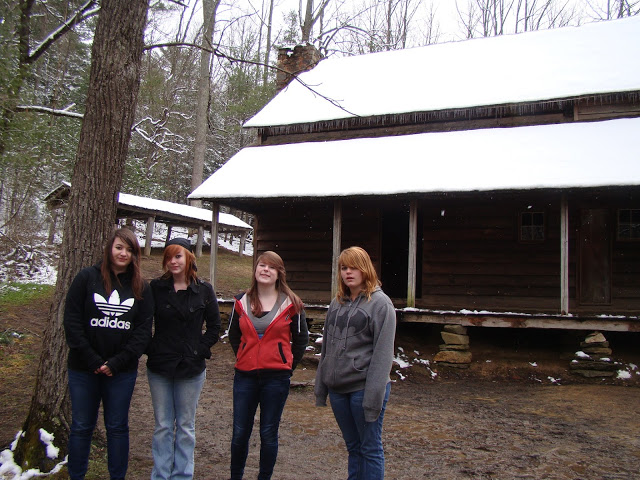 Best cabin yet.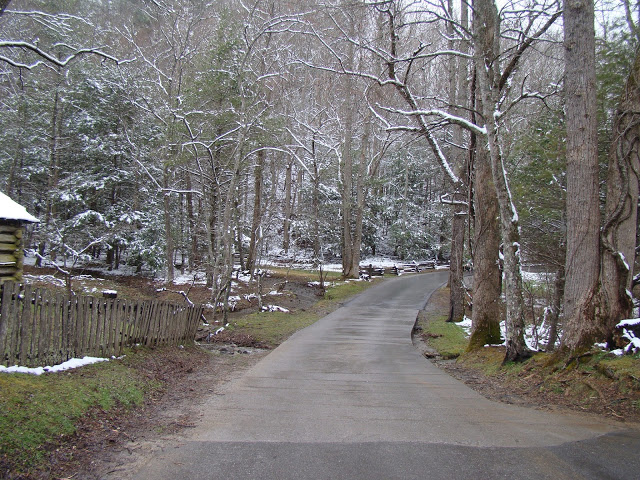 The road behind.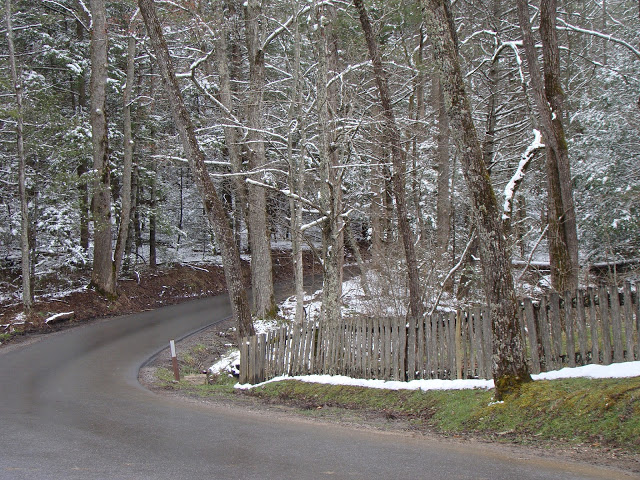 The road ahead.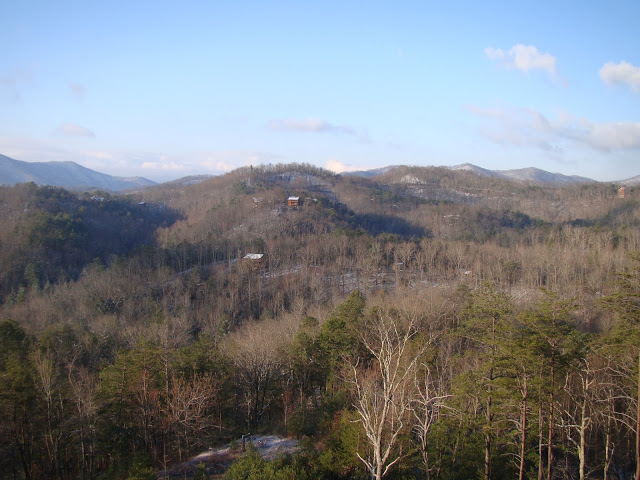 Did I share enough of these?
Love this one.