Six Flags was packed. We chose only one ride, Thunder River.
It was cooler out than it had been, but after an hour waiting in line I started suffering from heat stroke. I got dizzy, sick, saw bright white lights and all but passed out. Mike got me to sit down. I felt a little better. All I could think was "How am I going to get out of here?" The line moved up across a bridge and finally to a portion of the fence that I felt like I could climb over.
I missed the cool water of Thunder River but gulped down two water bottles in no time.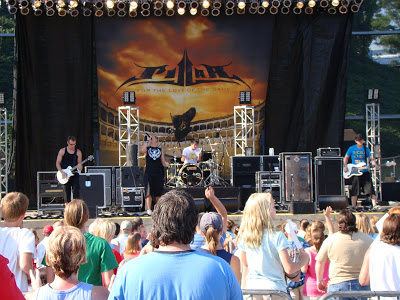 After dinner in the car we got to see Stellar Cart.