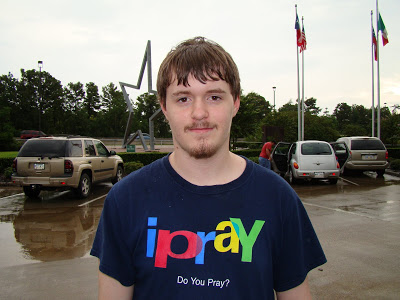 Our Programmer is 18 years old. Loves God and works hard.
What more could you ask for?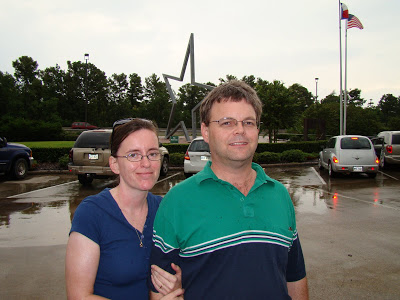 On his birthday this year we drove to home to Texas to see friends and family.
The drive from our house to the border took 7 hours.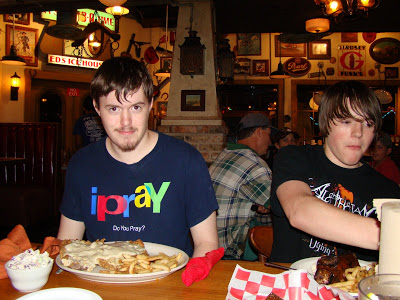 From the border to San Antonio took another 7 hours. We were happily surprised to discover
Mike's favorite restaurant, The County Line, less than a block from our hotel.
Yes, our programmer ate the whole chicken fried steak.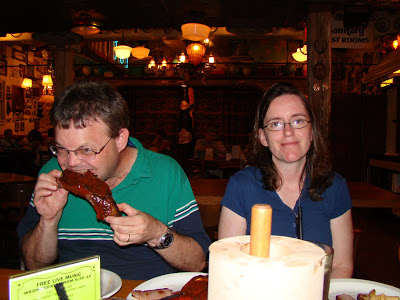 Does Mike look happy?
We were all happy to have some good Texas food.