We went home through Chattanooga so that we could
eat at Smokey Bones and see the TN Aquarium again.
We have season passes and wanted to see it again while we could.
Down stairs is my favorite part.. the sea horses.
I took that picture.. can you believe it??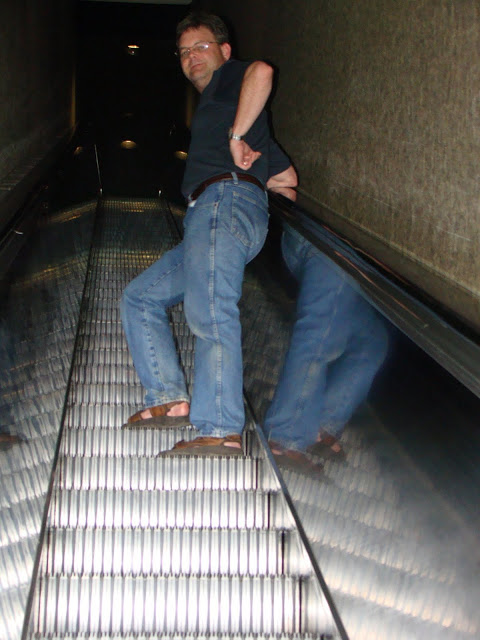 After going down to see the sea horses you ride 4 flights up an escalator and work your way back down.
Good think my mom never dropped me down an escalator and I am not afraid of them.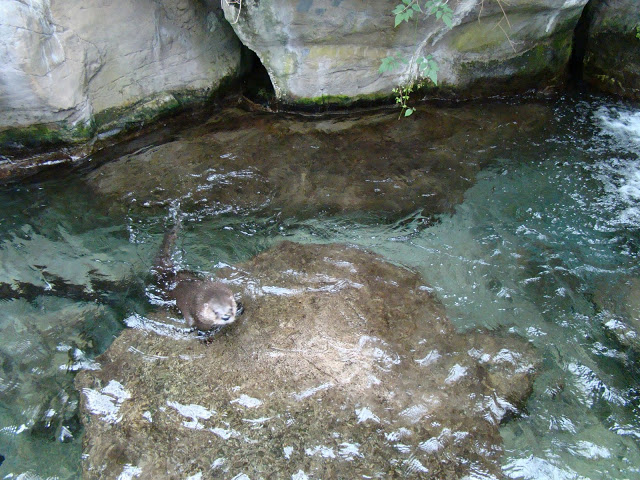 I used the sports feature on my camera and actually got a photo of this little guy.
He was fast. I got lots of pictures of the water before I actually caught him.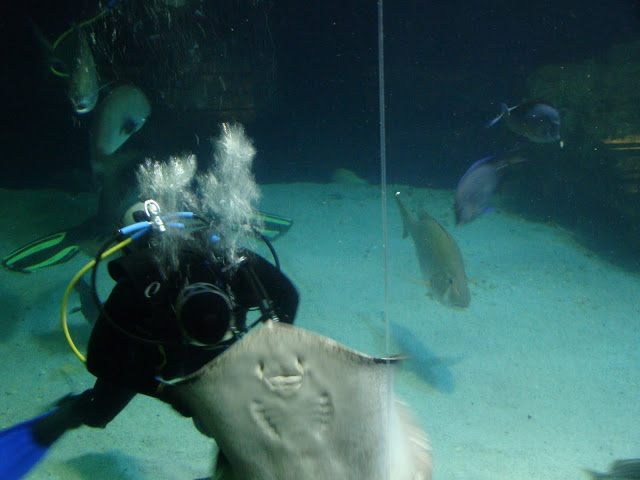 The divers were in the tanks feeding the sting rays.
Loved the jealous, giant sea turtle.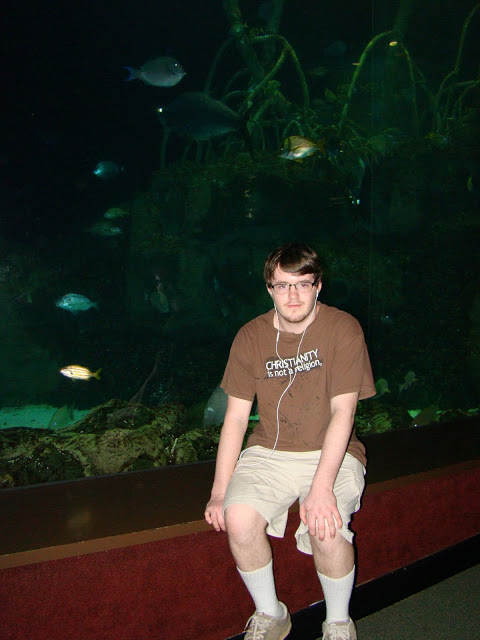 Doesn't James look like he's having a nice time?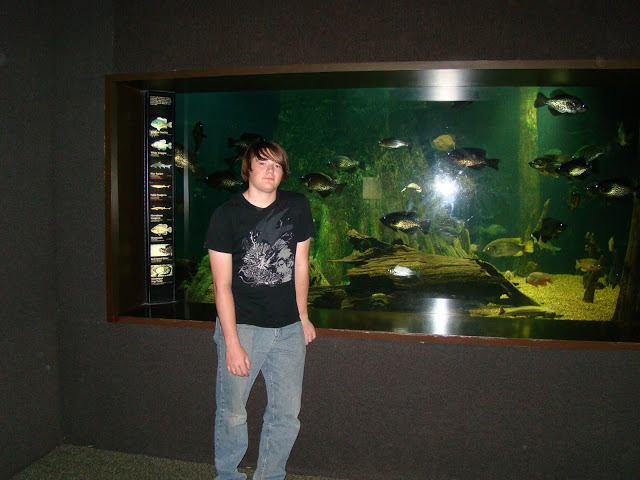 Joel, too. Right?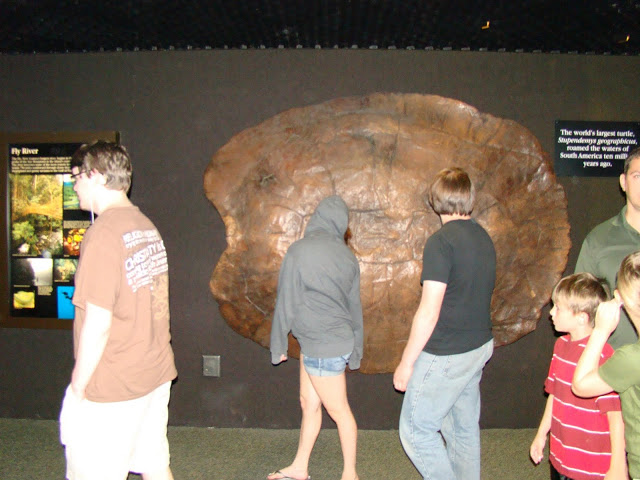 Judi's wearing my hoodie.
Not because it's cold.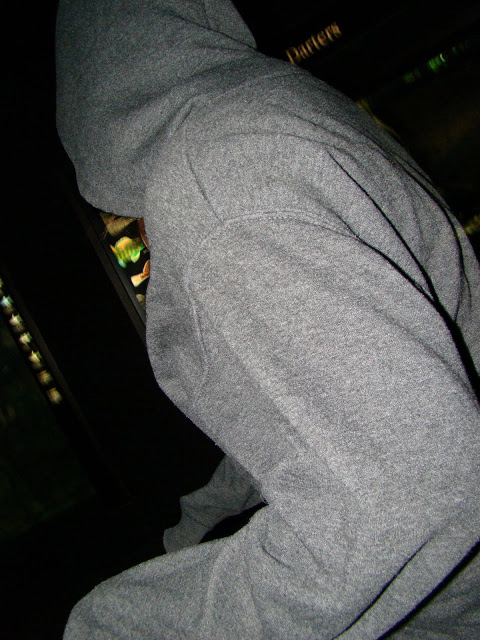 Or so cute.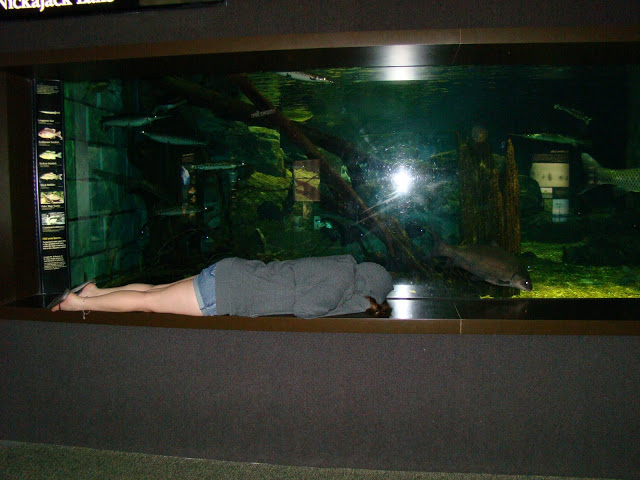 but..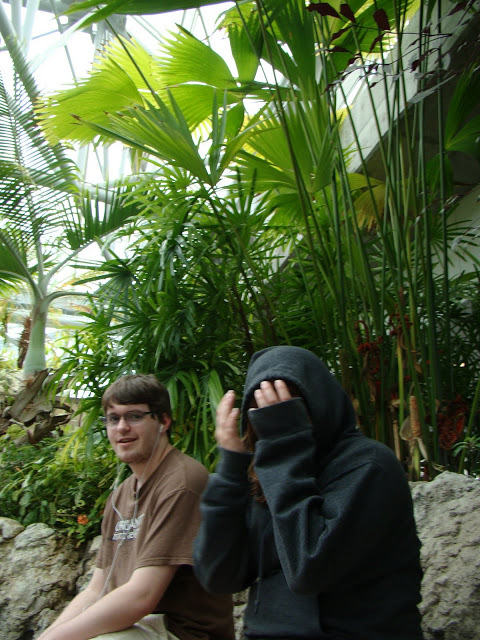 I am guessing because..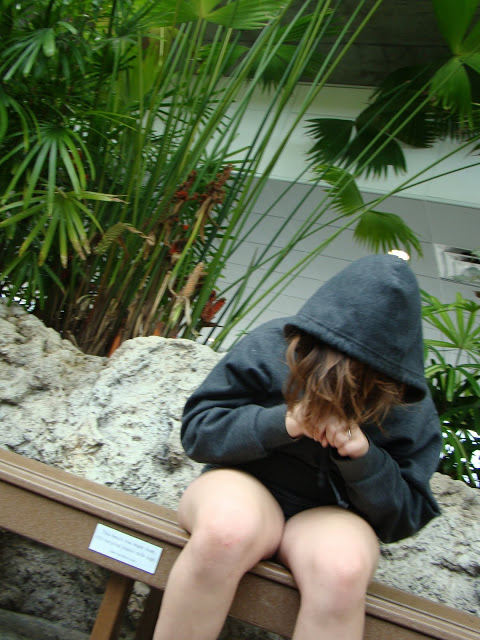 She's having a bad hair day??
I tried to sneak a picture.. but my camera has this auto focus that
shines a red light on you.. and she saw it EVERY time.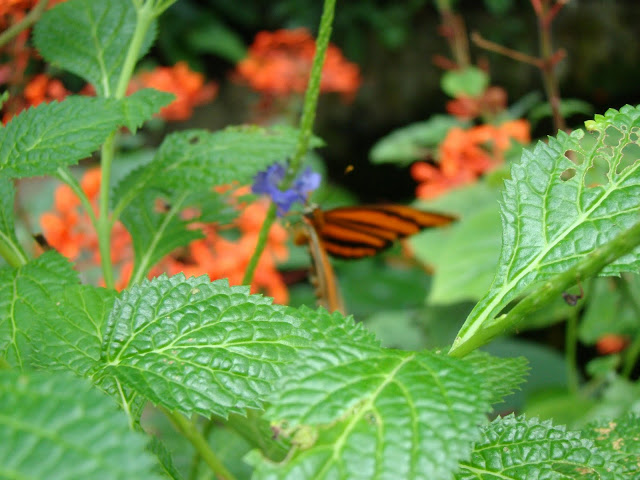 If only she could be as fast as these butterflies.. then they'd be blurry, too.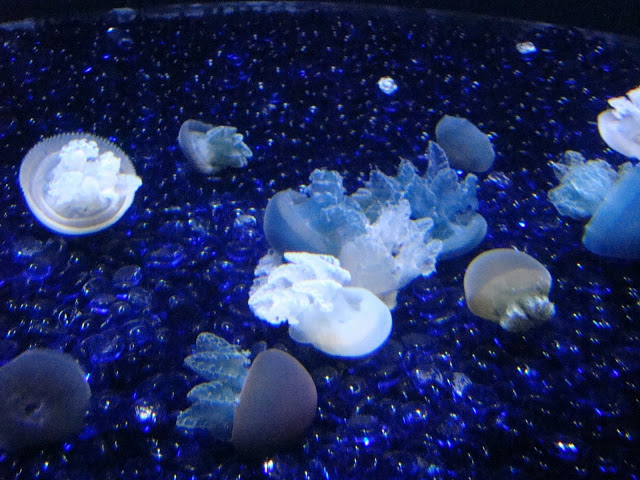 On the last floor of the second aquarium building are several kinds of jelly fish.
These are upside down jelly fish. They stand on their heads at the bottom of the ocean.
They also have a whole section of jelly fish art. You can actually buy one similar to these.
I loved them but couldn't think where to put one in my house.
James took this picture for us.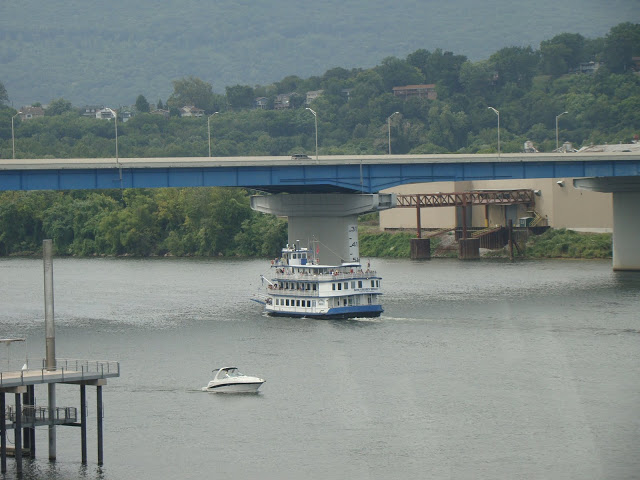 Got a picture of a river boat from the top floor.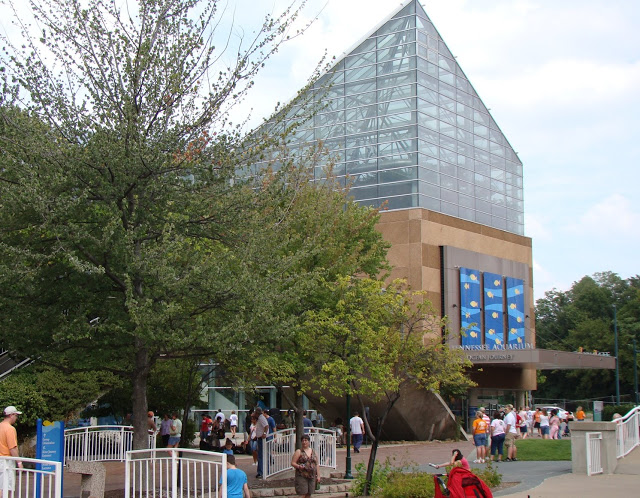 Outside the aquarium a country band played under the bridge.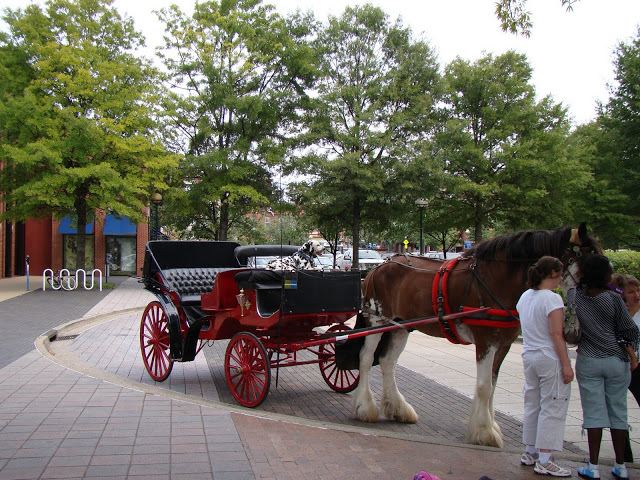 I couldn't pass up getting a picture of the dalmatian that rides the carriage.
Most of the carriage drivers that we saw that day were women.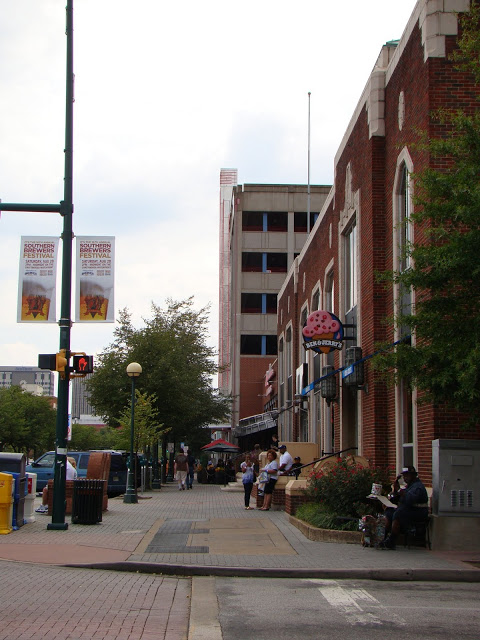 Chattanooga is really a pretty town.
More to come..