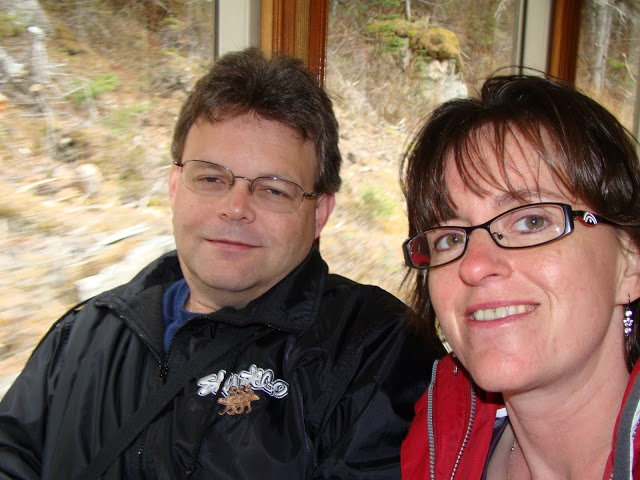 Road the train up the mountains..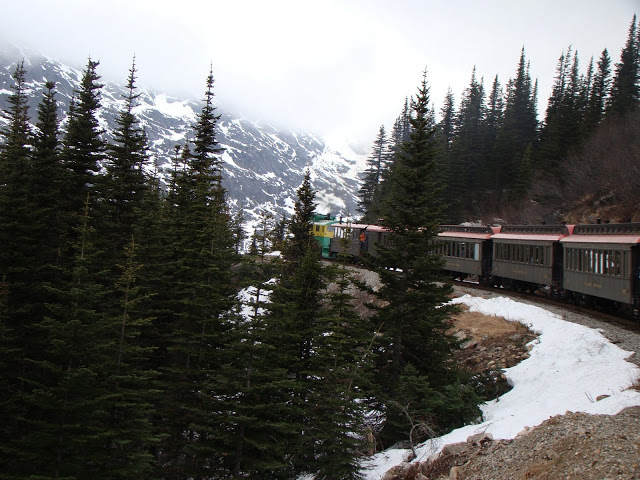 It was beautiful!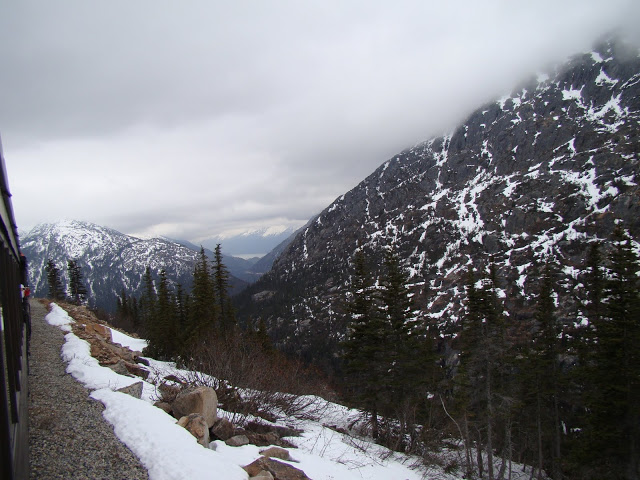 Seamed like no matter how high you went up there would be more mountains.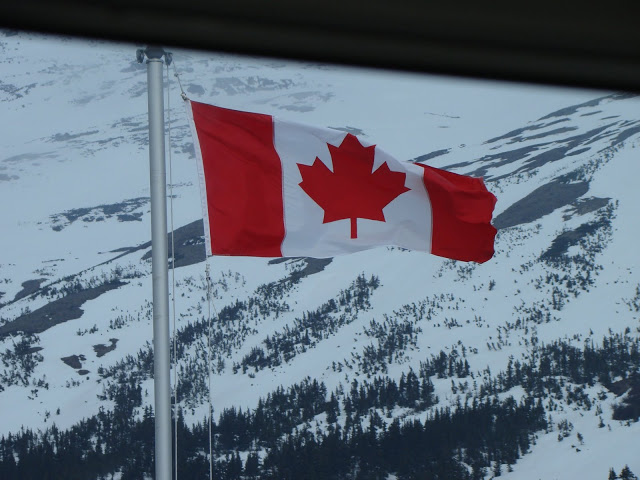 Crossed over into Canada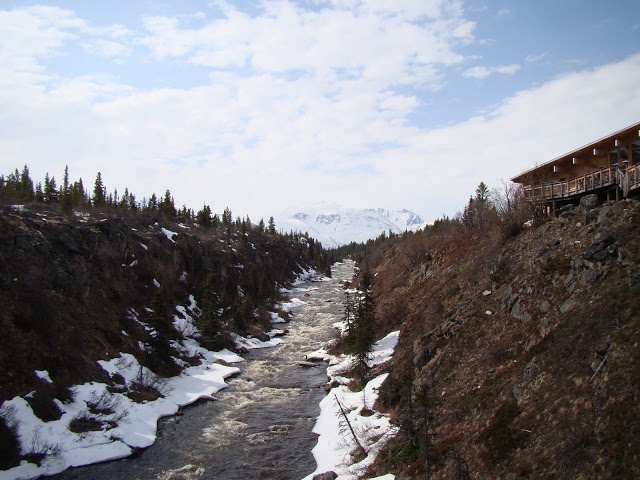 Beautiful Yukon River.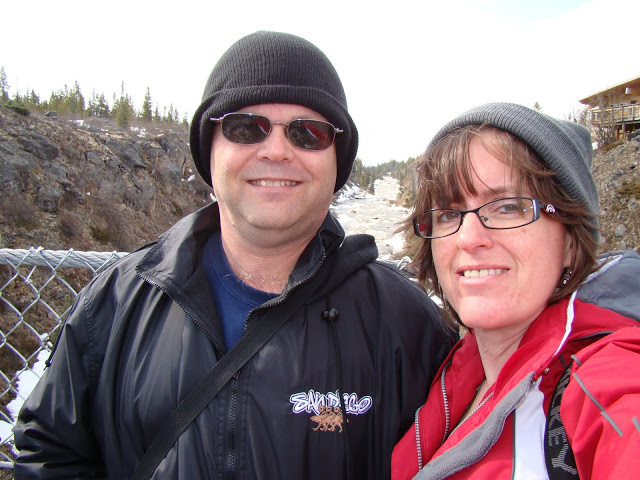 A little windy up there.. time to get out our hats.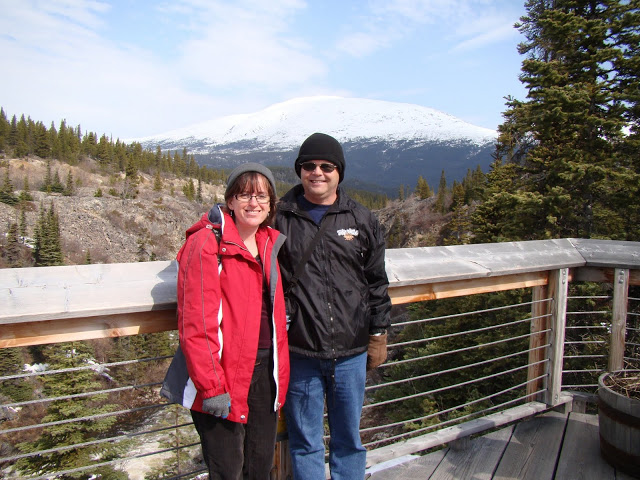 We were there.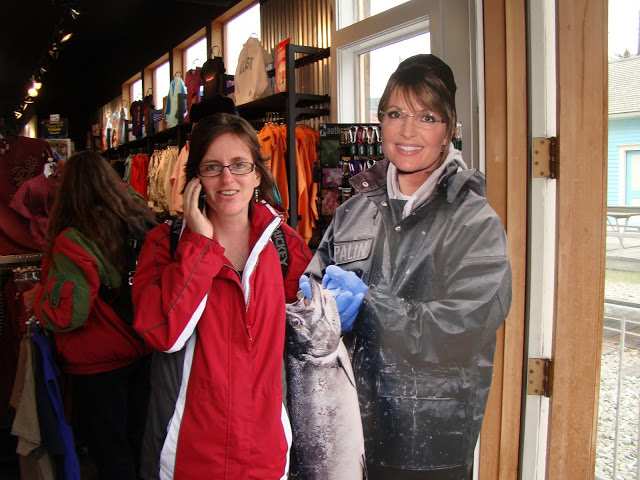 Ran into Sarah Palin while out shopping for souvenirs.