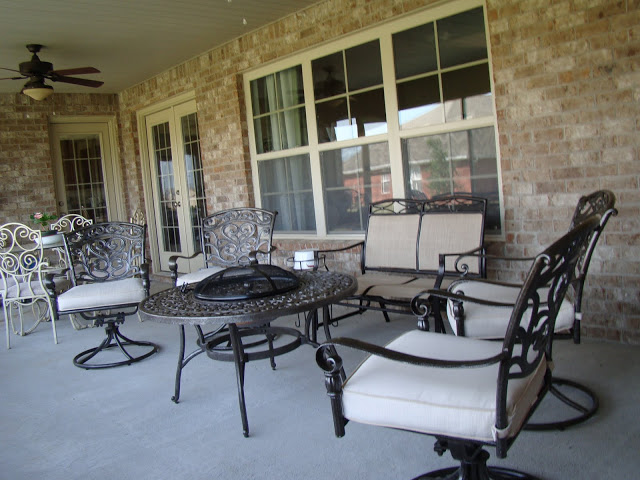 How do you like our new patio furniture?
We got it off Amazon.  🙂
This is my new favorite place to spend the mornings and evenings.
The ceiling fans, wind chimes, ducks and the lake make idealistic.
Last night I was weary of hurting and so glad
for the little break from consciousness that sleep brings.
This morning this verse from Luke stood out to me:
By your steadfastness and patient endurance
you shall win the true life of your souls.  Luke 21:19
I am happiest when I am busy accomplishing things.
Sitting all day feels like a bunch of nothing.
I would use the word "boring" here, but I am purposed to keep
it out of my vocabulary and keep a thankful, Pollyanna attitude.
I am so glad now for past experiences that forced me
to learn to draw patience from the Lord.
And so glad to know that I can do something as important as
wining the "true life of my soul" while waiting for healing.
I really am so blessed.
Love,
Jenny