A few pictures from 2012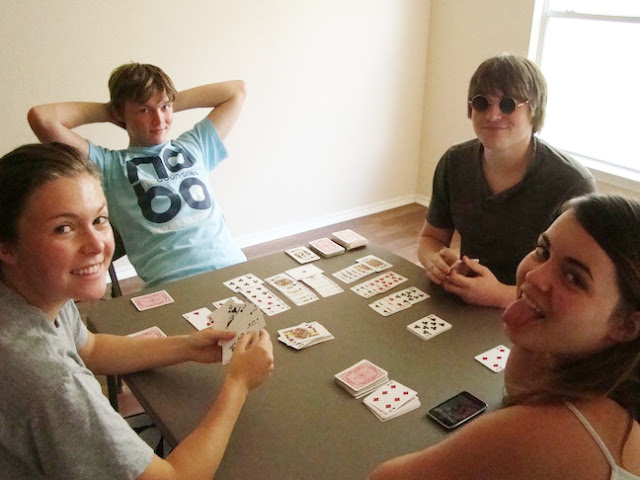 Joel and Judi playing hands and foot with their cousins, Karen and Kyle.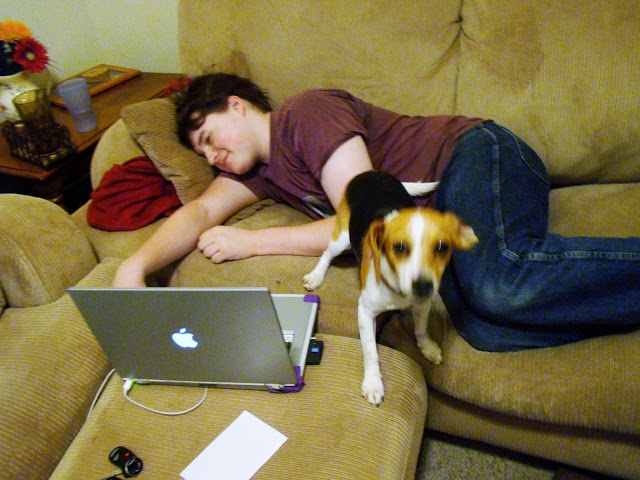 My attempt to capture a sweet picture of Joel and Zoe' sleeping together.  Zoe woke up the moment I opened the door and spoiled my photo.  Catching her on film not in a blur is a challenge.  The look on Joel's face shows that he also caught on to what I was trying to do.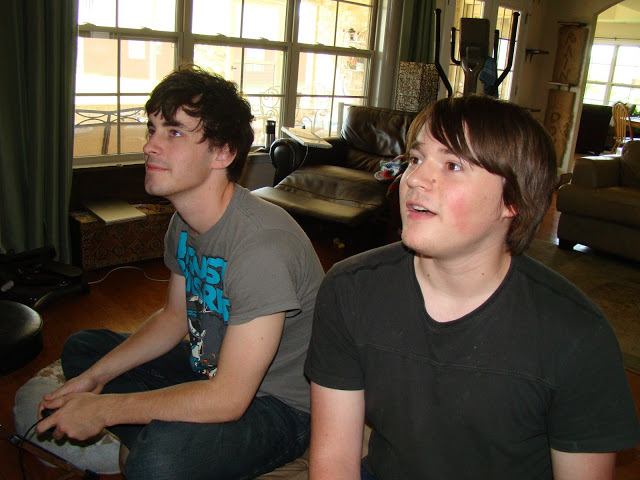 Josh and Joel enjoying a little friendly competition. Love this picture.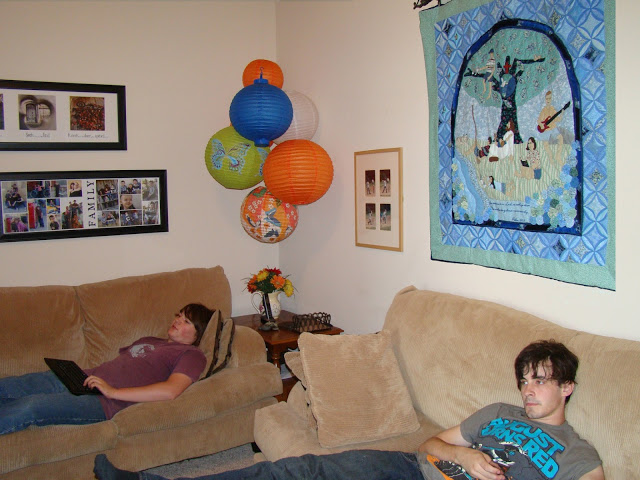 When they weren't working, sleeping or at school.. Josh and Joel were studying, hiking, playing guitar together or just hanging out.
Joel often helped Josh with his math homework.. Math isn't Josh's favorite subject.. Joel loved the challenge and was so proud that he was able to help his big brother.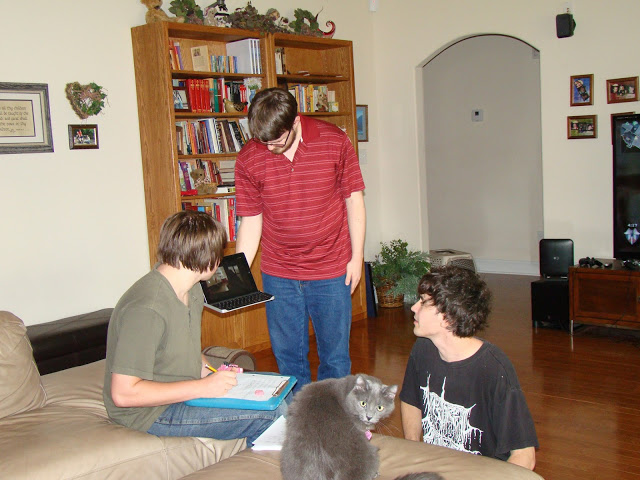 This is my last photo of the three boys..  Joel was working on an English paper, Josh had just returned home from class and had something to tell Joel, James had just returned from work and had something new on his computer to show off.I love the scene.. the camaraderie between my boys.. I love that they all three chose to stay home while going to college and grow into adults together. Living, learning, playing and growing together created in them a wonderful bond.
I had a sad thought today, Joel's birthday… I can no longer tell James or Josh to go ask "one of your brothers." They only have one brother to go ask now.
Joel so lived and embodied this verse.. we miss him living it before us:
Philippians 2:2-4 Make my joy complete by being like-minded, having the same love, being one in spirit and of one mind. Do nothing out of selfish ambition or vain conceit. Rather, in humility value others above yourselves, not looking to your own interests but each of you to the interests of the others.
My happy thought: I had a beautiful revelation last night.. while meditating on Jesus' description of our Heavenly Father:
 Luke 15:20 So he returned home to his father. And while he was still a long way off, his father saw him coming. Filled with love and compassion, he ran to his son, embraced him, and kissed him.
Just a few words into the verse.. I was overwhelmed with a vision of Abba Daddy's face..FULL of LOVE, ANTICIPATION and EAGERNESS.. the look on His face when He welcomed Joel home.
I was overcome with tears of joy.
He looks forward to His return for us and our homecoming with the same GREAT eagerness. He LONGS for us.. to embrace and kiss us… to overwhelm us with His great love.
It was that for that joy that He laid aside all of Heaven, made Himself nothing, became a servant for us and submitted Himself to endure the terrible the death on the cross. (Hebrews 12:2, Philippians 2:6-8)
We love you, Jesus!
THANK YOU!!!
Come, quickly!
His,
Jenny